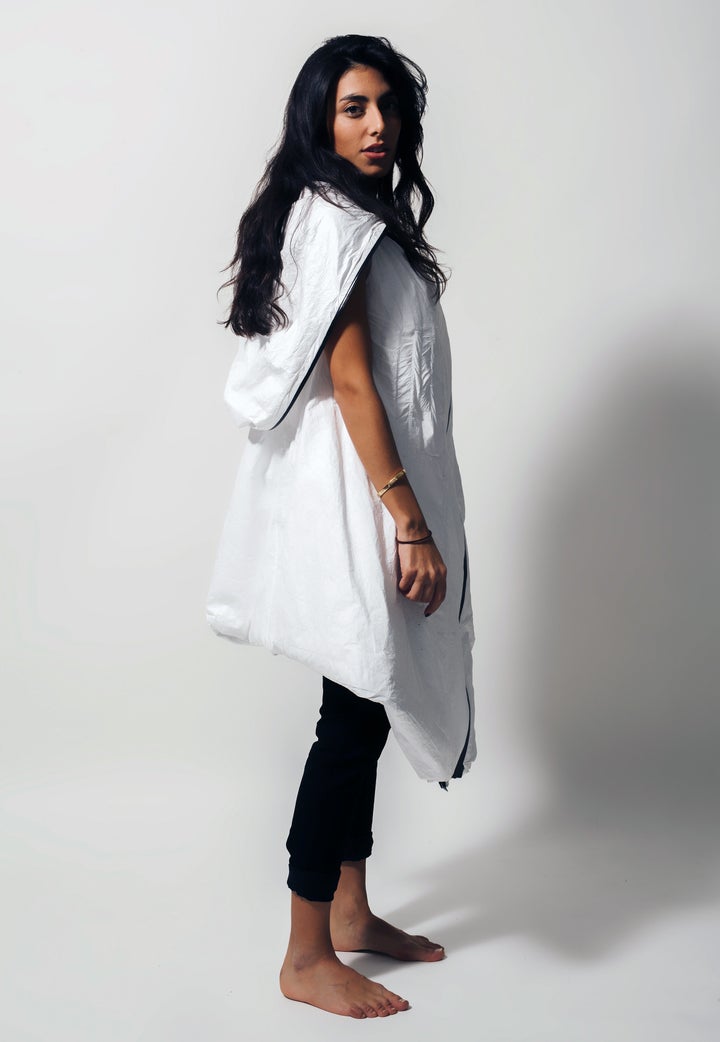 On Syrian refugees' grueling 1,000-mile journeys to Europe, they're forced leave behind the majority of their belongings -- even necessities like blankets and coats.
That's why students at the Royal College of Art in London have designed a multi-use coat for refugees that can be transformed into a sleeping bag or tent.
The "wearable dwelling" is still a prototype, but the students, who are currently raising funds for its production on Kickstarter, hope to deliver the first batch to Syrian men and women in July 2016.
"Good design isn't about technologies and devices -- it has a social heart and a role to play in meeting the needs of people facing impossible challenges," Harriet Harris, RCA professor, told The Huffington Post.
Harris and fellow professor Graeme Brooker are leading the team of 10 students who designed the prototypes, which are now being constructed in a Chinese factory.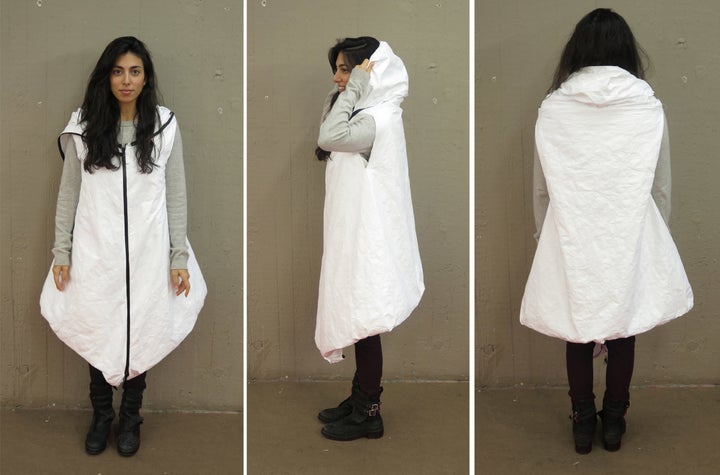 The team spoke with Médecins Sans Frontières to get an idea of a typical refugee's journey, and translated that into three "stages of use": coat, sleeping bag and tent.
"These three aspects adapt to the conditions a refugee would experience through their two- to five-week journey," Harris said.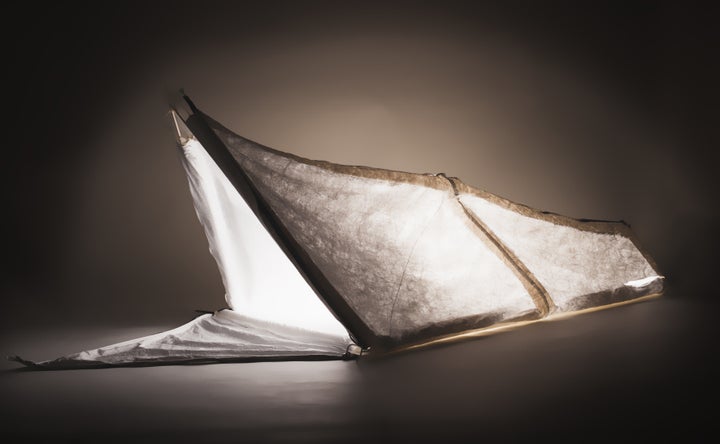 The garment was first designed during a team-based, week-long "hackathon," because the professors wanted to gather rough and imaginative ideas as a starting point. They selected three different winning proposals that were merged into a single prototype under construction.
The toughest part of the design process was figuring out how to convert the jacket into a shelter, Cassie Buckhart, an RCA student, told HuffPost. The sleeping bag aspect came naturally. The jacket is made out of the lightweight, waterproof synthetic material called Tyvek, which Harris said is cheap enough for mass production in a factory.
The garment has large pockets that enable its transformation, as demonstrated in this video:
"Whilst our wearable won't solve the whole problem it addresses a small part of it. Its conspicuous, provocative design also acts as a kind of spotlight on the crisis," she said.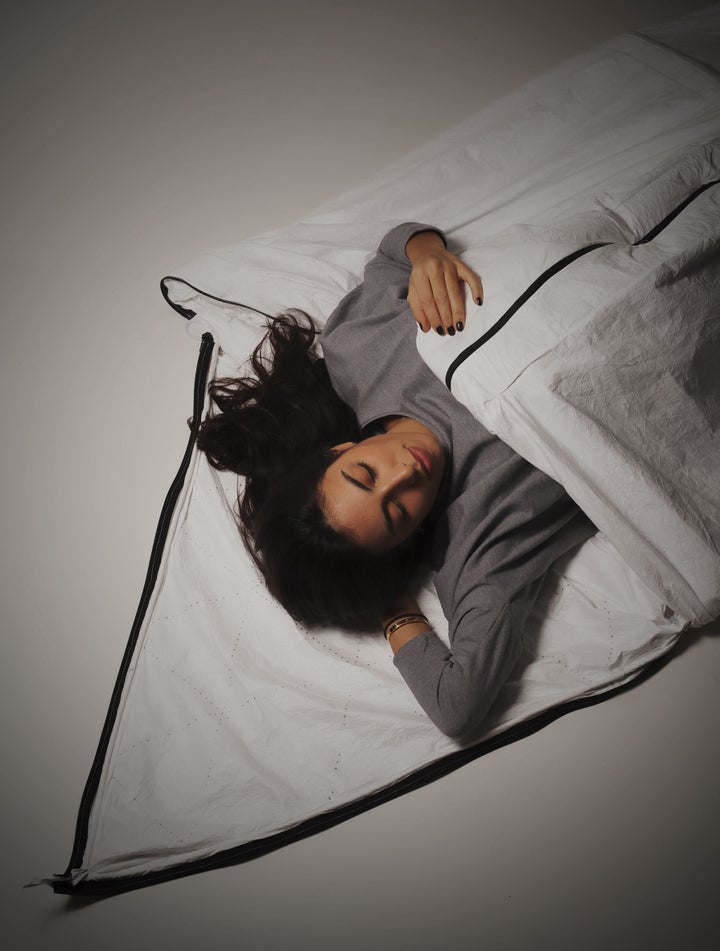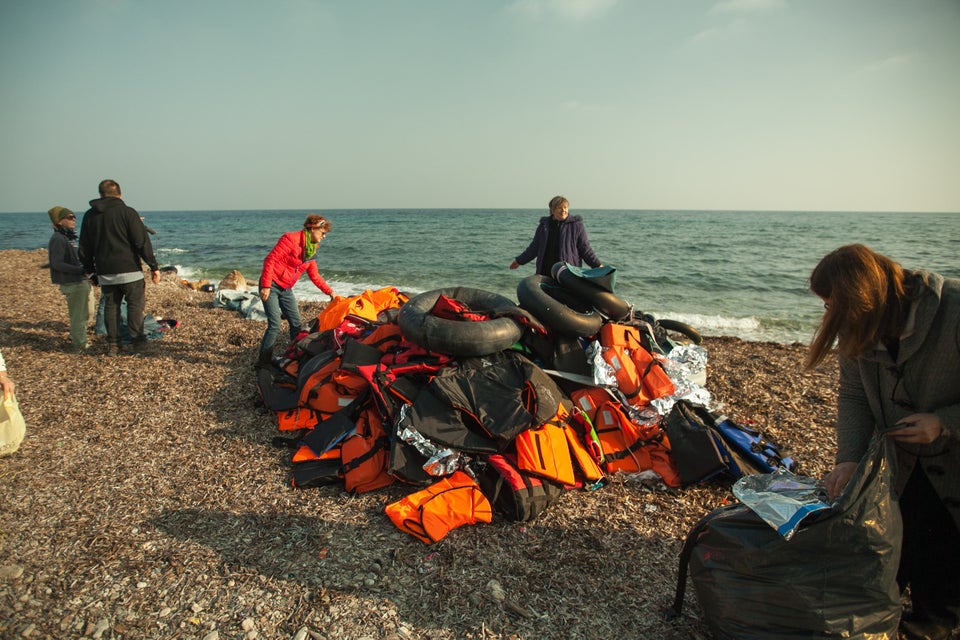 Bringing Clean Clothes To Refugees
Related