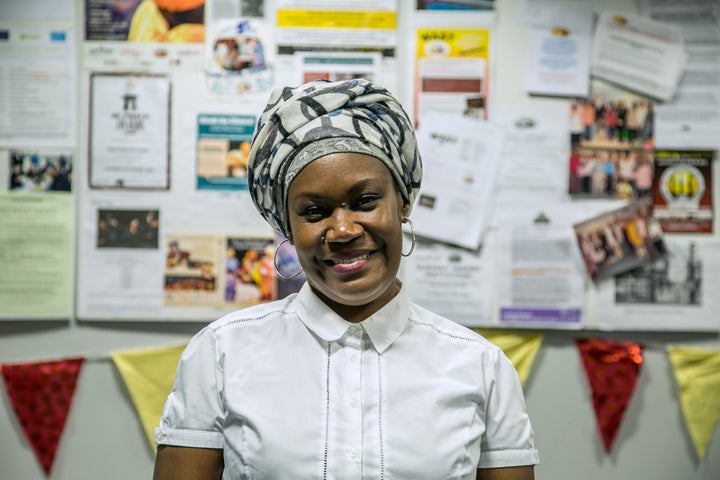 Mariam Ibrahim Yusuf is a campaigner, a public speaker, a choir singer and a mother.
She is also an asylum seeker, who risked her life and was separated from her children in order to flee conflict-wracked Somalia for the United Kingdom. That was nearly eight years ago, and U.K. authorities have repeatedly rejected her asylum claim, leaving her in legal limbo.
The 38-year-old will collect a Woman of the Year' award at a ceremony in London, that the United Nations refugee agency organized with U.K. nonprofit Migrants Organise, which honors the accomplishments of refugee and migrant women in Britain.
Yusuf is a fearless campaigner for the rights of women fleeing war and violence around the globe. She helps run a support network and campaigning group called Women Asylum Seekers Together in the English city of Manchester, where she lives. She is also part of the WAST Nightingales, a choir of female asylum seekers, who sang in the British parliament last Christmas.
"If I don't speak out, nobody will," Yusuf told The WorldPost.
"She is always there to help people," said fellow WAST member Alimatu Kijera in a video celebrating Yusuf honor at the Woman on the Move awards. "I told her, 'I think one day you will be a leader'," Kijera said.
Yusuf takes her responsibility as a role model very seriously. "These women… their self confidence is destroyed," she said. "And I've been one of them."
Her own story is harrowing. She and her family fled Somalia's civil war in 1991 and ended up in Jomvu refugee camp in the Kenyan port city of Mombasa. She told TheWorldPost she became pregnant as a result of rape when she was still just a teenager. Her family, ashamed that she was having a child outside of marriage, arranged for her to marry an older man from the same tribe. He was already married and Yusuf said his other wife physically and mentally abused her.
Kenya closed the refugee camp in the late 1990s. Yusuf, who was pregnant with her second child, returned home to the Somali island of Chula with her father. She lost contact with her husband. She suffered from depression. As a single parent, she was the "laughing stock of the village," she said.
Meanwhile, clan warfare intensified and her persecuted Bajuni clan again came under attack. Her brother was killed and another person disappeared. In 2008, Yusuf's father told her to flee to Europe, and said he would follow with her two children.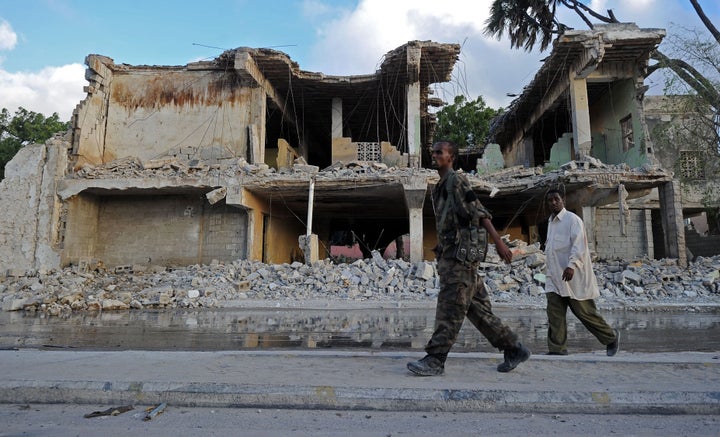 With the help of smugglers, Yusuf fled Somalia on a boat to Kenya and then took a plane to England.
"I didn't know where I was going," she said. "I didn't know any English and I didn't know what asylum was."
A few days after she arrived in England, Yusuf was moved to the controversial Yarl's Wood immigration removal center. "At first I saw I was surrounded by a big wall and I felt safe," she said. "But when I talked to other women I realized I was in a prison that I cannot leave, and I wondered why? I haven't hurt anybody."
Yusuf was released after two weeks and now campaigns for the closure of Yarl's Wood.
British authorities rejected her claim for asylum because they say that the Bajunis are not Somali, based on language tests that claim they speak the national language of Kenya, Swahili. Advocates have criticized the tests, saying the Bajuni dialect is very close to Swahili. Yusuf has appealed multiple times to no avail. Her latest appeal is still pending.
She has not been able to contact her father or children since she left, despite efforts to trace them through the International Red Cross.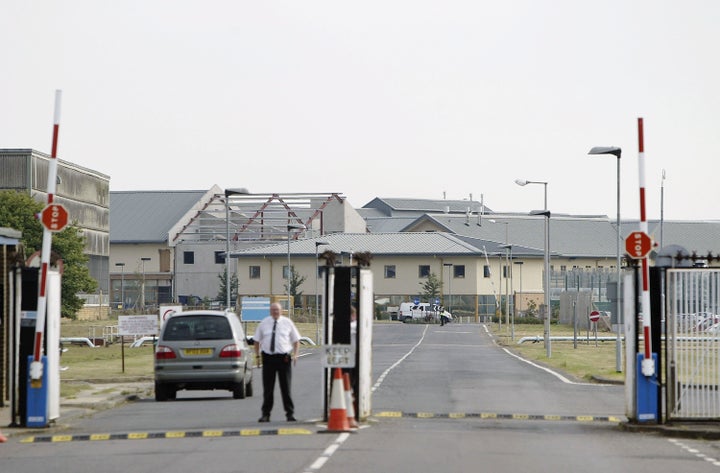 Without asylum status, Yusuf cannot work in the U.K. For three years, she was homeless, living with friends in London. It was a depressing time. "Everything around me was confusing," she said. " I was trying to pull together and it was not easy."
She came to Manchester to stay with friends and found a place to live with other female asylum-seekers through a local nonprofit organization, the Boaz Trust. Yusuf survives on donations including a small allowance that the trust provides. She was referred to WAST for support, and ended up taking a leadership role in the group.
The group petitions local and national lawmakers to change policies towards asylum seekers. It also provides a drop-in center for female asylum seekers and organizes awareness campaigns, including running the choir, producing plays and giving workshops in schools about the dangers of female genital mutilation.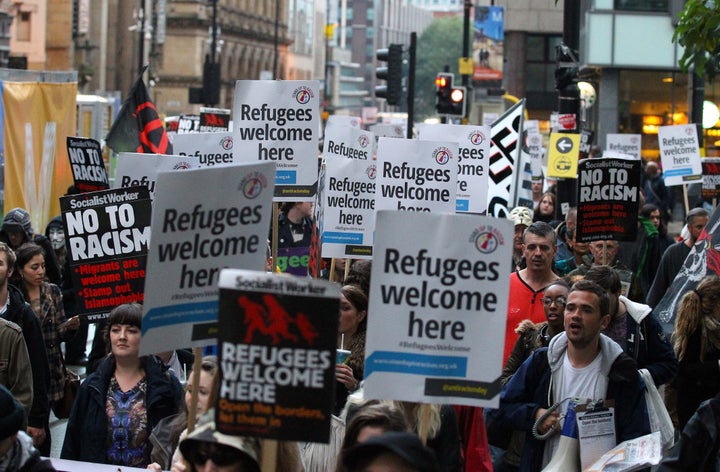 The threat of deportation still hangs over Yusuf. "It can always happen, you just don't know when," she said. But as is her style, she has helped set up a group for women at risk of deportation to support each other. The women have an emergency plan if one of them doesn't return calls.
Laura Padoan, a UNHCR associate who was one of the judges of the Women on the Move awards, said Yusuf was a unanimous choice for Woman of the Year.
"Rather than give up hope she dedicates all her time to helping other women and making sure that something positive comes out of her experiences of detention and destitution," Padoan told The WorldPost by email.
"Mariam refuses to be beaten by the grim hand that life has dealt her, instead she radiates strength and resilience," she said.
Related
Before You Go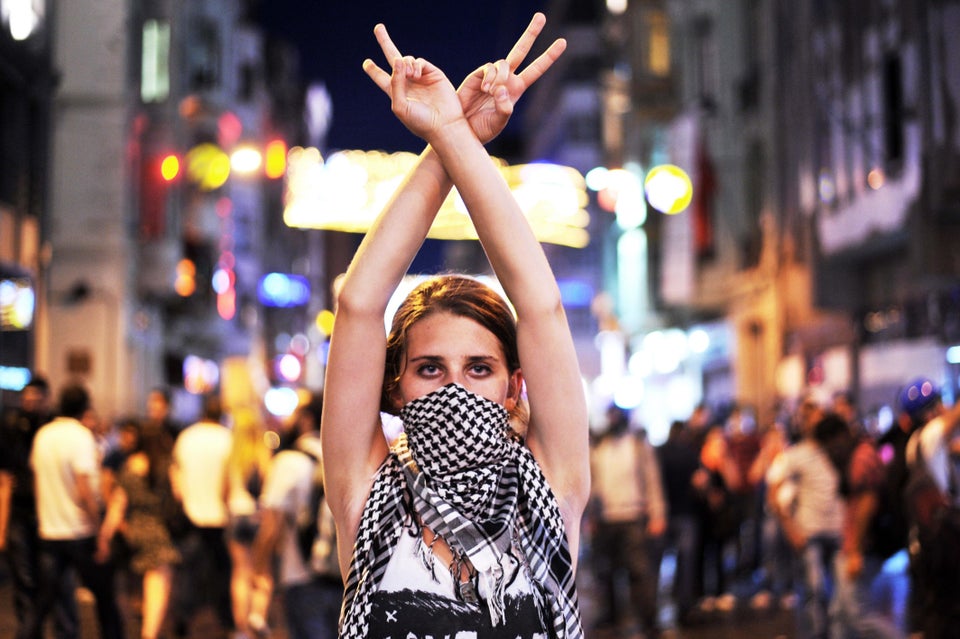 Photos Of Women Protesting Around The World