Soon after the attacks, an AFP photographer captured this image of a young refugee boy at a camp in Idomeni, Greece, holding up a sign expressing sympathy for the bombing victims: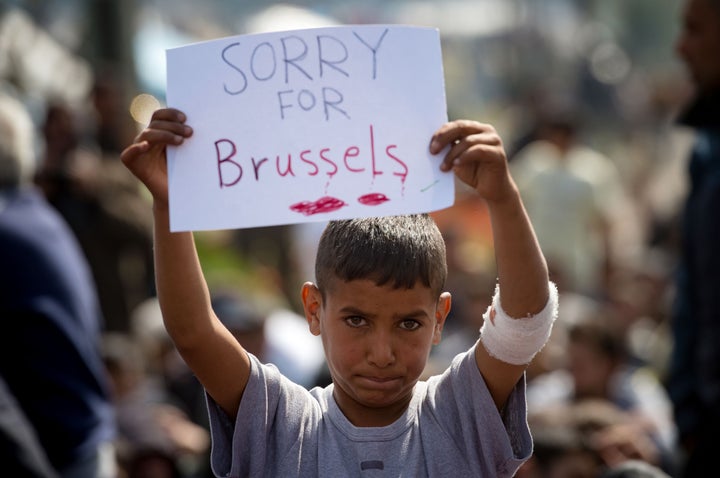 The refugees at Idomeni were stranded after Macedonia closed its borders earlier this month. Approximately 40 percent of the 12,000 refugees currently residing at the squalid camp are children.
Others interviewed at the camp Tuesday expressed worries the attacks would spark xenophobic fears that terrorists are among the thousands fleeing war-torn Syria.
In the video above, watch refugees express support and sympathy for the victims of Tuesday's attacks.
Together We're Stronger After Brussels Explosions