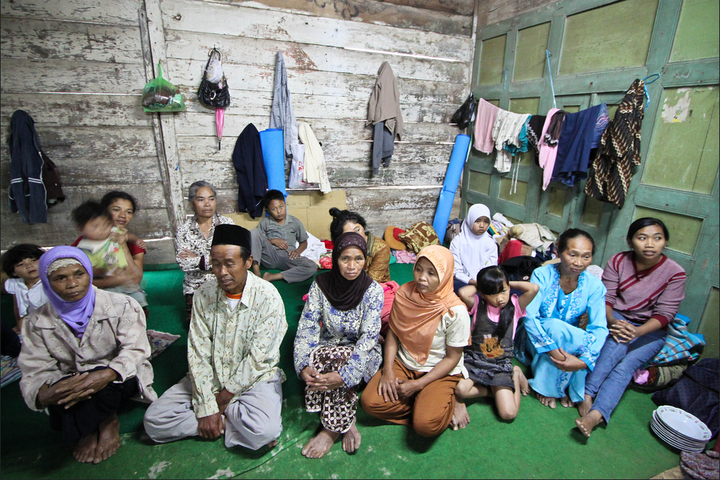 About one in every seven people on the planet will migrate at one point in their lives. But not all forms of migration are equal—and it comes down to choice. Some migrants are motivated to move by "pull" factors, voluntarily seeking out change or better opportunities. Increasingly, many more are driven by "push" factors, circumstances that render their home unendurable like political instability, physical danger, or natural disasters.
Over the past decade, there has been a substantial increase in forced migration: enormous numbers of people displaced by massive earthquakes in Haiti and Nepal, protracted wars in Iraq, Afghanistan, Somalia and South Sudan, and gang violence in Central America. The number of refugees, or those forced to traverse national borders, is the highest since World War II: it rose from 13 million in 2005 to 21 million in 2015, while the number of internally displaced people (IDPs) nearly doubled from 23 to 40 million.
In any emergency, counting the number of displaced people can be difficult due to sudden shifts in population movement or motivation to avoid being seen. When nations erupt in political turmoil, traditional sampling strategies don't apply. Refugees and IDPs may regard formal registration as dangerous or impractical, as is the case with many of Syria's refugees. As a result, their numbers are often grossly underrepresented in the limited data that has been collected.
Problems quantifying migrant populations have prompted investment in new technologies, exploration of 'big data', and new approaches to sampling these hard-to-capture populations. GPS technology, for example, has yielded innovative sampling methods that can ensure greater coverage of migratory populations. Another new project uses existing data sources to model the risks and drivers of disaster-related displacement. Still other efforts attempt to crowd source data using cellphone technology and social media to quantify particular issues such as sexual violence.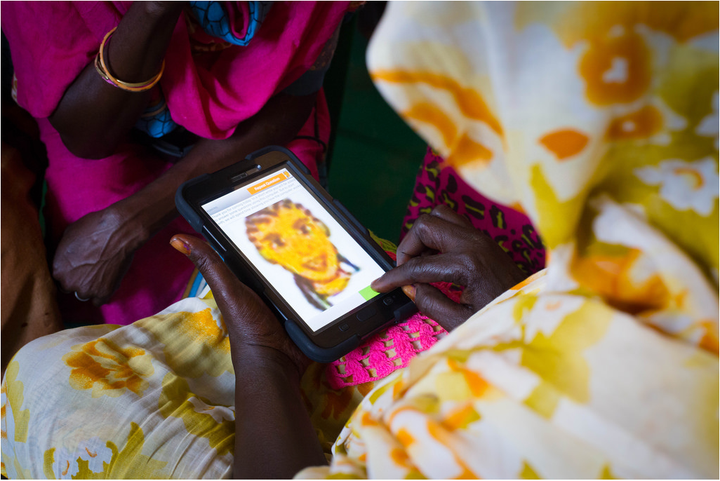 I'm a part of the Measuring Separation in Emergencies Project (MSiE), an initiative where humanitarian actors are coming together to test and operationalize new methods. A collaborative effort funded by the USAID Office of Foreign Disaster Assistance, and implemented by Save the Children, Columbia University's Mailman School of Public Health, and several other partners, MSiE was designed to better identify and survey unaccompanied and separated children in emergency settings.
Our team is developing practical, field-tested tools to strengthen our understanding of prevalence, trends and profiles of child separation in emergency settings. One of our approaches uses mobile phones to track real-time movement and characteristics of unaccompanied children in the Democratic Republic of Congo and Ethiopia. Here, MSiE provides real-time data to practitioners on spikes in movement, changing push factors leading to separation, and an estimate of how many children are being overlooked by current response systems.
For too long, data collection on displaced peoples has been lopsided and fragmented. MSiE's collaborative approach reflects a growing commitment to overcome these traditional barriers to accurate counting. At the same time, with new opportunities for data collection, comes new ethical terrain. Cell phones, social media, and other 'big data' may help us better understand the magnitude and needs of mobile populations, but we must ensure that data is used to estimate the need for resources, not to further exclude and marginalize already-vulnerable populations. Together, we seek answers to the following questions: How can we protect against data breaches in this new digital age of data collection? What is the proper balance between civil liberties and population data?
On September 22, I have the privilege of speaking on a side panel at the UN Refugee Summit about big data and migration, co-hosted by the Institute of Medicine and the Belgian Minister for Development Cooperation. My colleagues and I will examine these important questions and hear from other stakeholders about how we can improve our ability to count—and ultimately serve—displaced groups. With more and more people pulling up roots and seeking new, safe homes, our efforts to help are only as good as our capacity to count.
Calling all HuffPost superfans!
Sign up for membership to become a founding member and help shape HuffPost's next chapter