Refugees fleeing to Europe have been the subject of hundreds of newspaper articles in recent months. On Friday, one newspaper in Denmark gave 12 refugees the chance to tell their own stories, handing over editorial control to the group for a day.
The stories were written by the refugees, all of whom worked as journalists in their home countries or regions of Syria, Somalia, Afghanistan, Kenya, Thailand and Iraqi Kurdistan. Dagbladet Information's staff assisted only in edits and translations, the outlet wrote on its website Friday.
"The fact is that in Denmark, many talk about refugees as a problem and a burden," Anders Fjordbak-Trier, Dagbladet Information's news editor, told The WorldPost by email on Friday. "Very rarely we see the attributions they can give to Danish society and debate."
"In print and in pixels, we have given the floor to refugees in today's newspaper," Dagbladet Information tweeted Friday.
"This project underlines the huge potential these new people offer to our country, if we choose to see them not only as a problem and a potential danger," Fjordbak-Trier told The WorldPost.
The Danish government has refused to take in many more refugees as an unprecedented number make the perilous journey to Europe. Denmark has a choice to opt out of accepting more people under the European Union's refugee quota system, and the country volunteered on Sept. 17 to take in just 1,000 new refugees. Earlier in the year, Danish authorities tried to deter refugees from coming to the country by cutting social benefits for asylum-seekers by up to 50 percent and placing advertisements in Lebanese newspapers discouraging people from migrating to Denmark.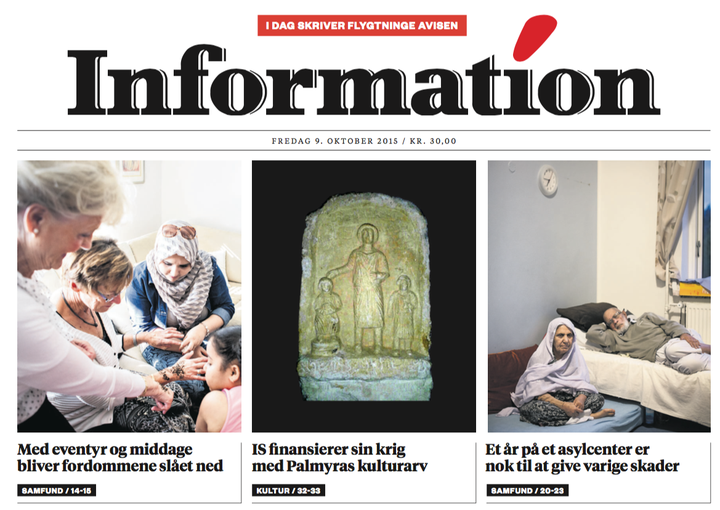 Dagbladet Information, which in 2009 had a daily circulation of 22,000 across the country, printed more copies of Friday's special issue than a normal issue. Although Fjordbak-Trier doesn't know exactly how many copies were distributed and sold, he said the special edition sold out very quickly all over the country.
People around the world commended the initiative on Twitter, and Amnesty International Denmark tweeted its support as well.
"It is a strong journalistic and civic-minded initiative," Amnesty International Denmark tweeted Friday.
Fjordbak-Trier also said Dagbladet Information had received some positive reactions from people in Bangladesh, the U.K., the United States, Finland and other nations. "To my knowledge, the problem that we only talk about and never actually listen to the refugees isn't solely a Danish problem," he wrote. "Some [people from other countries] might relate."
Dagbladet Information's project is one of many citizen-led efforts by Danes to welcome refugees. In response to the government's anti-migrant ads, Danish citizens ran their own campaign in The Guardian in the U.K. and the Tageszeitung newspaper in Germany, welcoming refugees to Denmark. A group named "People Reaching Out" also took out advertisements in major Lebanese newspapers apologizing for the Danish government's anti-migrant stance.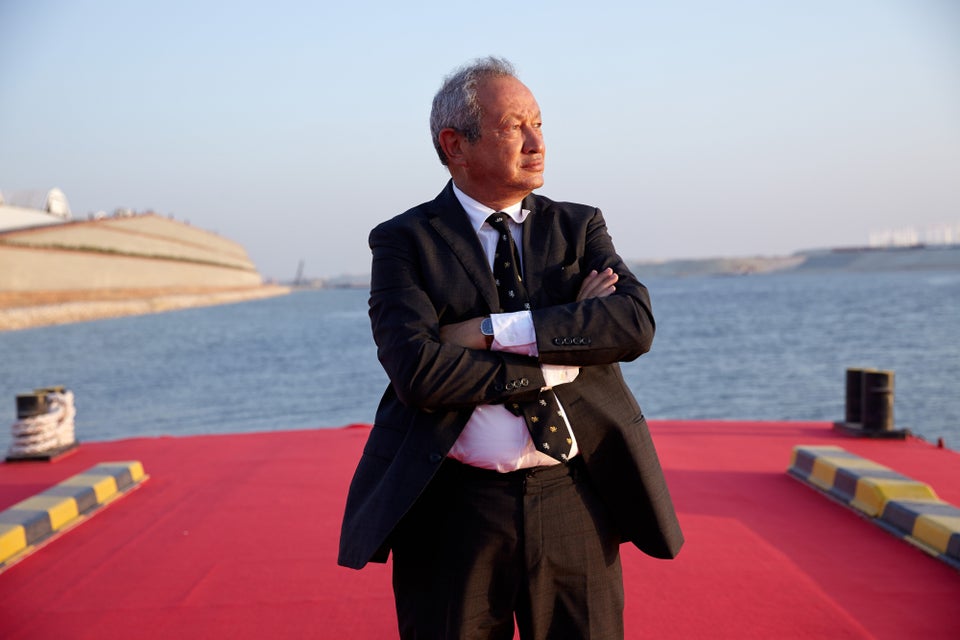 Inspiring Reactions to The Migrant And Refugee Crisis
Related
Popular in the Community