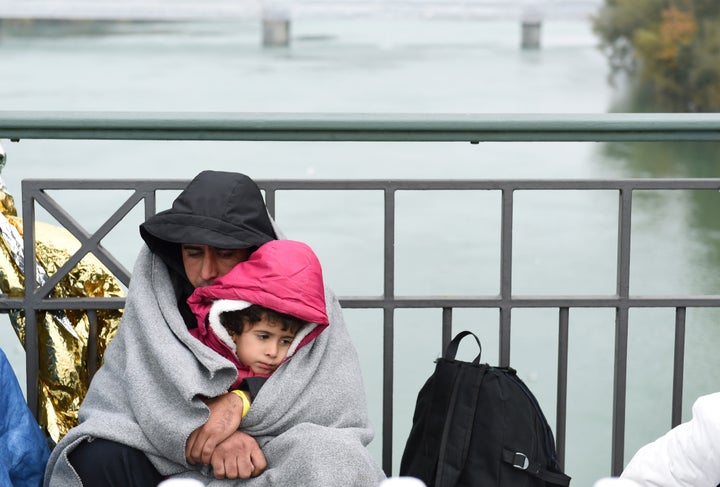 There are currently 42,000 refugees living in tents in Germany, according to the German newspaper Die Welt. During the summer months, staying warm wasn't one of the problems they had to struggle with. But as winter approaches, political figures and aid organizations have voiced their concerns about the situation. Caritas, a confederation of Roman Catholic relief organizations, recently warned that refugees would freeze to death if they were not provided with appropriate accommodation.
The authorities are trying to be proactive. Some are calling to move refugees into permanent accommodation in time for winter. But that poses great problems for municipalities, which lack housing that could immediately accommodate thousands of refugees.
But Brandburg, a German state that has recently seen a massive influx of refugees, seems to have found a solution: In an initial refugee reception center in Eisenhüttenstadt, volunteers have started building insulated, winter-proofed tents.
Brandburg's minister of finance, Christian Görke, has set aside 1.5 million Euros, or $1.7 million, from the state budget for winter tents. So far, 17 tents have been built, which could house approximately 60 people total. The roofs, walls and floors are insulated, and the space can be heated using a simple oil heater.
"It doesn't matter how cold it gets outside," said Dieter Schimmel, who works for Losberger, a tent manufacturer. As long as it's heated, the temperature inside the tents will always be pleasant, he explained. The tents are also equipped with windows and doors with secure locks. Sanitary containers may also be attached to each property.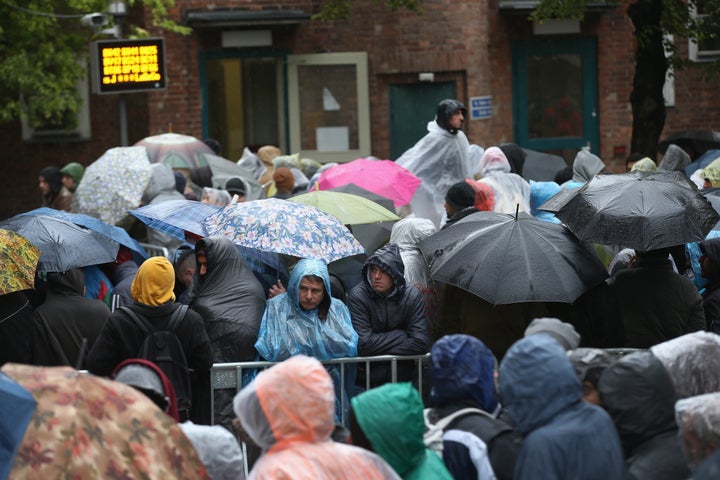 But the solution doesn't seem satisfactory to everyone.
"I'm frustrated because we're spending this much money on temporary solutions," said Bernd Mesovic, of the refugee organization Pro Asyl. "What will we do with these tents later?" He suggested instead building modular wood cottages, which could be assembled and disassembled with ease, and could even be repurposed later.
Winter-proofed tents have also emerged as a short-term solution in the initial refugee reception center in the town of Ellwangen, in Baden-Württemberg. Of the 800 refugees, 200 live in insulated tents, according to European Homecare. The rest of the tents are at least heated. But in Ellwangen, asylum-seekers have to go outside and cross the yard to use the showers and toilets in a sanitary container -- a less than ideal situation.
"By the time the first snow falls, no one should live in a tent," says Berthold White, director of European Homecare.
"Tents, even those so-called winter-proofed tents, are not sustainable or decent accommodations," said Rudolf Seiters, president of the German Red Cross. 
The question remains: Will the 42,000 refugees currently living in tents be afforded warm accommodation before the heart of winter hits Germany?
This story originally appeared on HuffPost Germany and has been translated into English and edited for clarity.
PHOTO GALLERY
Numbers That Show There's Much More To Do To Help Syrian Refugees
PHOTO GALLERY
War In Syria
Calling all HuffPost superfans!
Sign up for membership to become a founding member and help shape HuffPost's next chapter