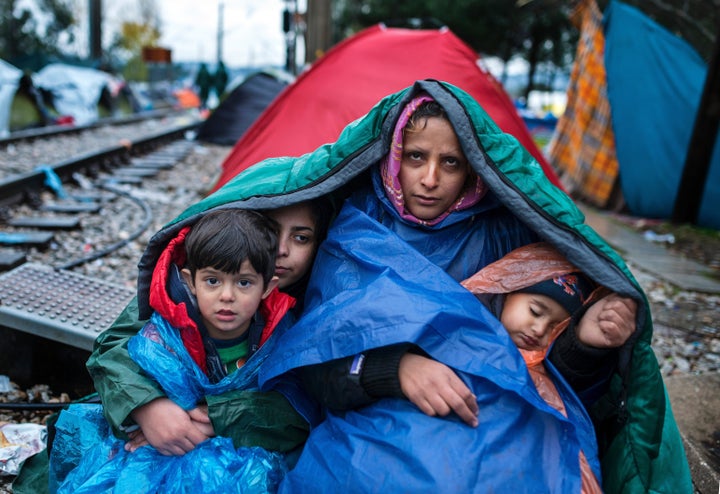 Despite Greece's image as a sunny holiday destination, winter in Greece can hit hard, and thousands of refugees arriving in the country every day could bear the brunt of the season.
The harsh weather exacerbates the existing challenge of accommodating hundreds of refugees at border areas, like the Greek town of Idomeni, which until recent weeks had primarily been just a transit point for those going on to Northern Europe. Now, around 1,500 people are stuck near Idomeni, where a tented camp was meant to serve as just a temporary shelter.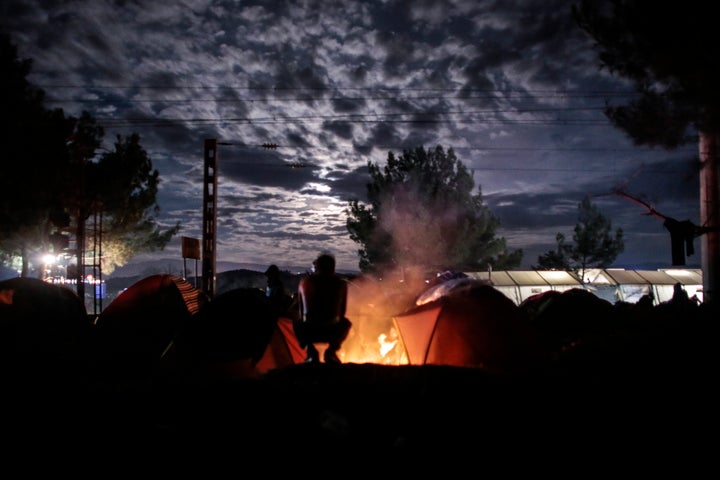 Meanwhile, the Greek islands in the South are bracing for heavy rainfall and winter storms as thousands continue to arrive by boat from Turkey.
Ordinarily, fewer people make the dangerous journey during the winter months, but this year the flow of refugees and migrants into Greece has hardly subsided despite the worsening weather. The United Nations' refugee agency estimates some 5,000 refugees and migrants will arrive in Greece every day from November to February 2016.
As winter approaches, there are fears that rough waters will bring more tragedies at sea. Over 3,500 people have died or gone missing on Mediterranean voyages this year, according to the International Organization for Migration. Many travel in flimsy vessels crammed full by people smugglers, and the poor weather increases the risk of capsized boats and hypothermia. Turkish media reported on Friday that six children drowned after two migrant boats sank trying to make the crossing.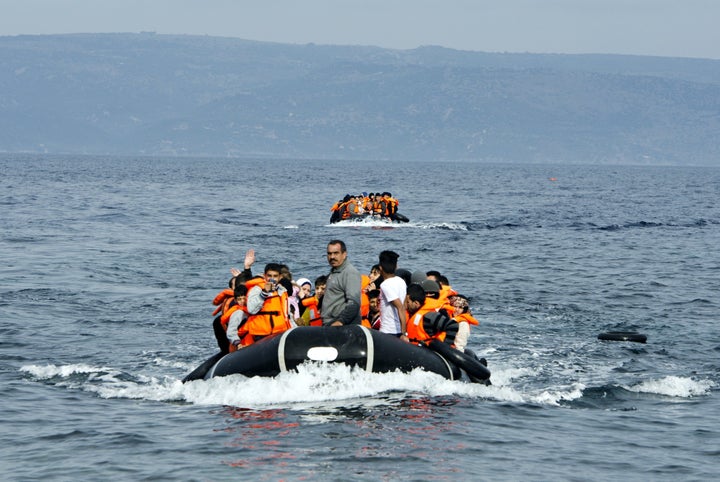 Rescuers also have a harder time reaching refugee boats in distress during the winter. Poor sea conditions make rescue operations more dangerous and make it more difficult to trace refugee boats, a member of the Hellenic Rescue Team, a volunteer search-and-rescue network in Greece, warned last month.
Once the boats reach shore, conditions on land may not be much smoother. Most first reception facilities for refugees on the islands are makeshift shelters on the beach, usually made out of light materials.
"The camps on the beach which receive people upon disembarkation are basically tents which cannot stand rough and wet weather," Apostolis Paraskevopoulos, a resident of Lesbos who volunteers to receive and help refugees, told The WorldPost.
Paraskevopoulos said the main problem is a lack of warm and dry accommodation for refugees as the winter approaches. Attempts to put people up in sheltered spaces, such as the Lesbos swimming center, were short-lived, he said. "You can imagine how the needs of these people can be compromised in cold weather conditions," he told The WorldPost.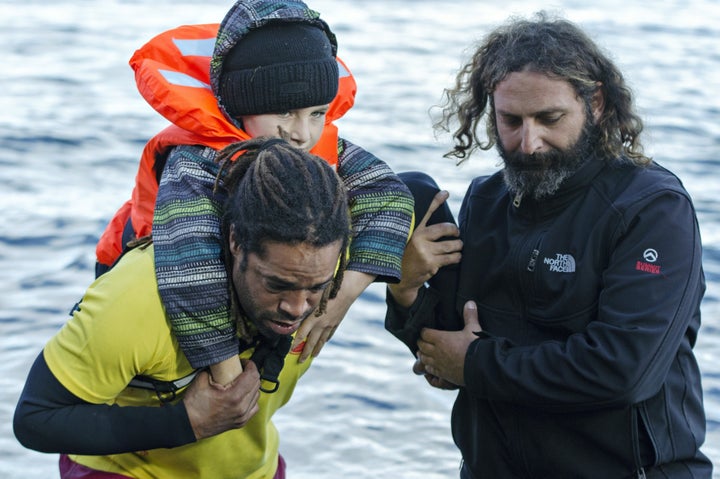 There are also concerns that the islands could become even more overcrowded if poor weather stops Greek boats ferrying refugees and migrants to the mainland from sailing. Port workers provided a preview of this scenario recently when they went on strike, stranding thousands on the overburdened islands.
Earlier this month, the U.N. refugee agency launched a "Winterization Plan for the Refugee Crisis in Europe," which estimated that Greece would need a further $31.9 million to protect refugees from winter conditions. Measures include strengthening shelters and transportation systems to deal with the weather, and distributing emergency help to protect the most vulnerable.
Meanwhile in Lesbos, Paraskevopoulos warned that the refugee crisis could overwhelm even the huge number of volunteers on the island. "The absence of help from the state and the official authorities has put all the burden on the shoulders of volunteers and the big number of NGOs that have come here, and lots of residents have been mobilized, too," he said. "But how much more can we take?"
Refugees Arrive on The Shores Of Lesbos, Greece
Related
Popular in the Community