ST. PAUL, Minnesota ― The Hasen children came home from school a few weeks ago telling their mother that their fellow Somali classmates were threatening to leave the country because they worried that Donald Trump, who had just won the election, wanted them out. Their mother, Nasra, said she was horrified and had no idea how to respond.
She and six of her eight children only just got here. They moved to St. Paul, Minnesota, in May of this year as refugees who have been on the move, from Somalia through various parts of the Middle East, since 2007.
But her flight mode has yet again been activated since the man preparing to assume the highest office in the land has so vocally denigrated Muslims and refugees.
"Every place we have gone something bad has happened," she said. "Now, we don't know where to go."
Hasen is one of many resettled refugees who have expressed astonishment, apprehension and confusion at this time of presidential transition in the U.S.
The Huffington Post also spoke with several Syrian refugees living in Clarkston, Georgia, about 40 minutes outside of Atlanta. None of those interviewed wished to go on the record with their names out of fear for the safety of family members still in the Middle East.
""Are they going to send me back to Bashar [al Assad]?""
One 65-year-old woman said she worries that if Trump enacts a ban on Muslim immigrants or makes changes to the refugee resettlement program, her family members awaiting resettlement approval won't be able to join her here.
She's particularly concerned about one of her sons stuck in Egypt whose child is disabled, she added. His family's application for resettlement is pending as the vetting process, which usually takes between 18 and 24 months, is still underway.
Another man, here with his pregnant wife and young child, said he fears outright expulsion from the U.S. Would it be to his home country of Syria, he wondered, or to one of the many countries that people flee to, like Jordan or Turkey?
"Are they going to send me back to Bashar [al Assad]?" he said.
Not everyone, however, buys into the Trump hysteria.
A third refugee, who used to teach Arabic in Syria, said he doesn't believe that Trump will follow through with what he pledged during the campaign. And besides, he said, there would be many legal obstacles.
"There is Congress, there is the Supreme Court and the American people," he said. "They will not let him do all of this."
He doubts that people ultimately want to see their country fall behind by 60 or 70 years. But if it really does happen, he said, "we are all in trouble."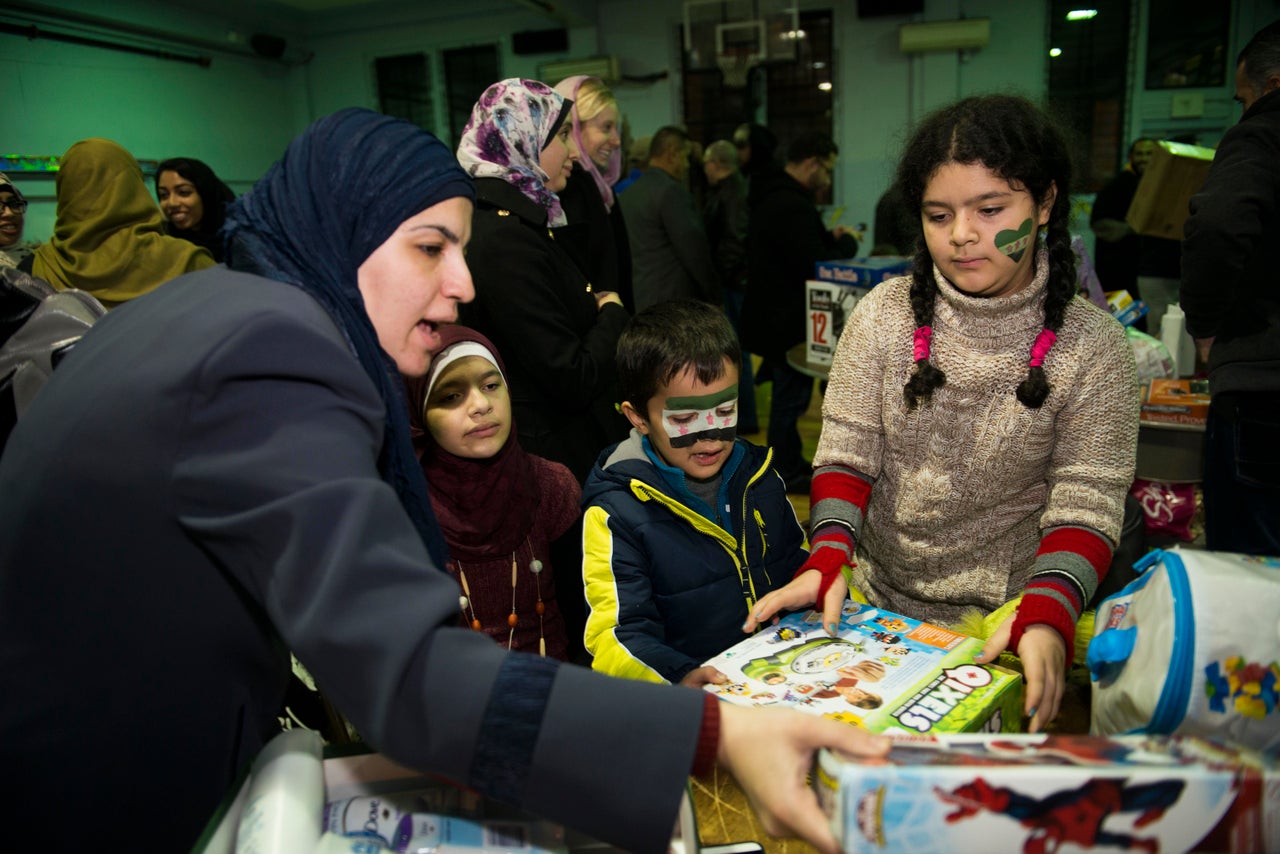 The Darbis, a Syrian refugee family of five that HuffPost has been following for more than a year, expressed similar doubts about Trump's proclamations.
They all stayed up late on Nov. 8 to watch their first presidential election in the U.S. from their apartment in Jersey City, New Jersey, said Mohamed, the father.
He, like the professor in Clarkston, said he thinks that Trump won't actually follow through on most of what he's proposed.
But he did voice some concern about some of the people who Trump is adding to his Cabinet ― specifically future advisers, like Chris Kobach, who have advocated for a Muslim registry.
"Do you think it will actually happen?" he wondered.
He didn't bother hiding his cynicism around the rise in acts of hate since the election, either.
"Trump is normalizing a lot of the hateful rhetoric out there already," Mohamed said. "I feel like a lot of Americans now feel more comfortable saying hateful things."
He and his wife, Amira, both said they felt at ease being in Jersey City because it's so diverse. Mohamed hasn't encountered any problems at work, he said, and his children's teachers have assured the students that they have nothing to worry about.
Except that Nabiha, the eldest, was the victim of an anti-Muslim comment.
A handful of Hispanic students in her eighth-grade class told her that they were happy about Trump's win.
"You guys are so bad," they said to her, referencing Muslims.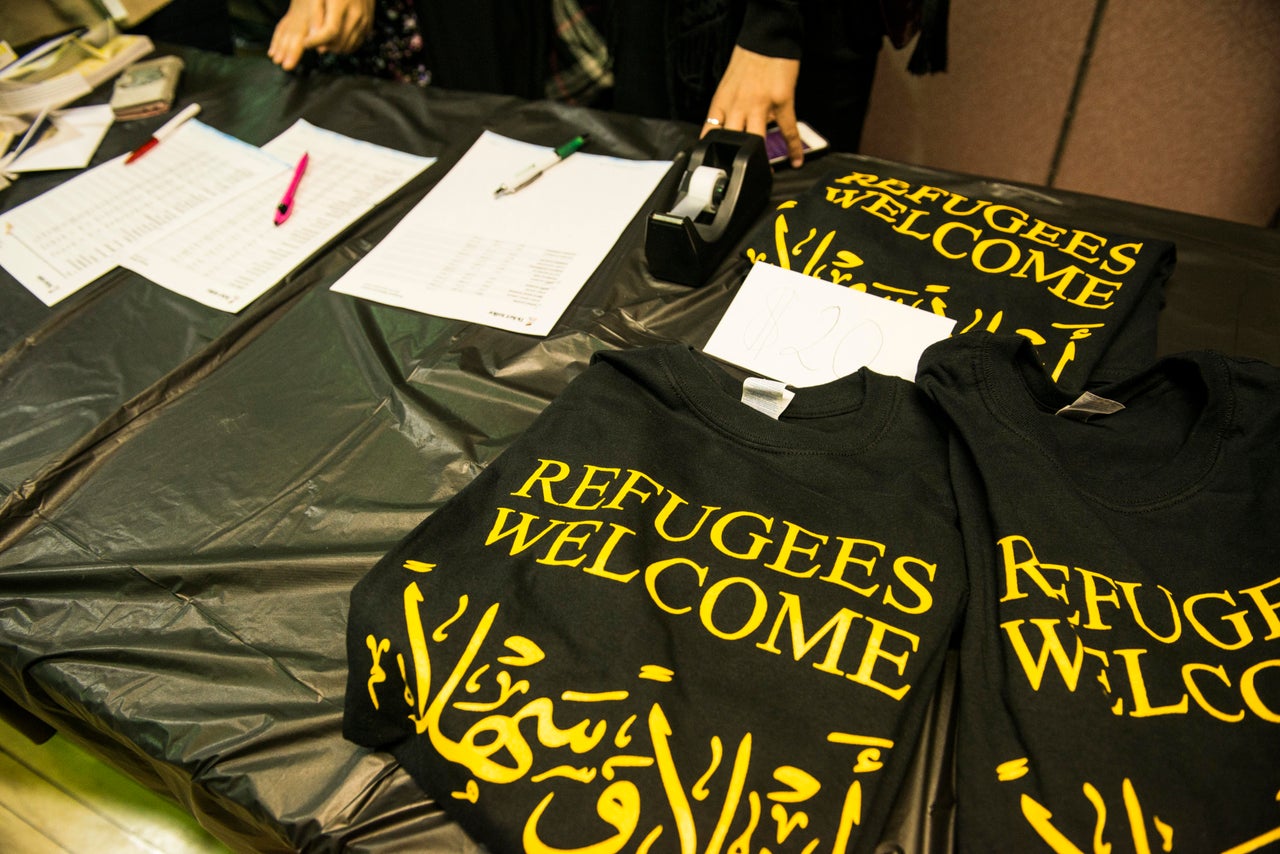 The agencies that are responsible for resettling refugees say they're just as confused as the refugees themselves but are focused on moving forward and helping people establish new lives.
"There's just so much uncertainty, confusion and certainly anxiety around the future of immigrants and refugees in this country," said Elizabeth Ross, the refugee communities coordinator at the International Institute of Minnesota, a local resettlement group.
The U.S. resettled a total of 84,995 refugees in the 2016 fiscal year, which ended in September, according to Refugee Processing Center statistics. Almost 10,000 have already been resettled since then.
The Obama administration pledged to increase the number of refugees brought into the U.S. earlier this year. Up to 110,000 refugees can be offered new lives in the 2017 fiscal year, up from 70,000 in 2015 and 85,000 in 2016.
What Trump will do to these quotas is anybody's guess.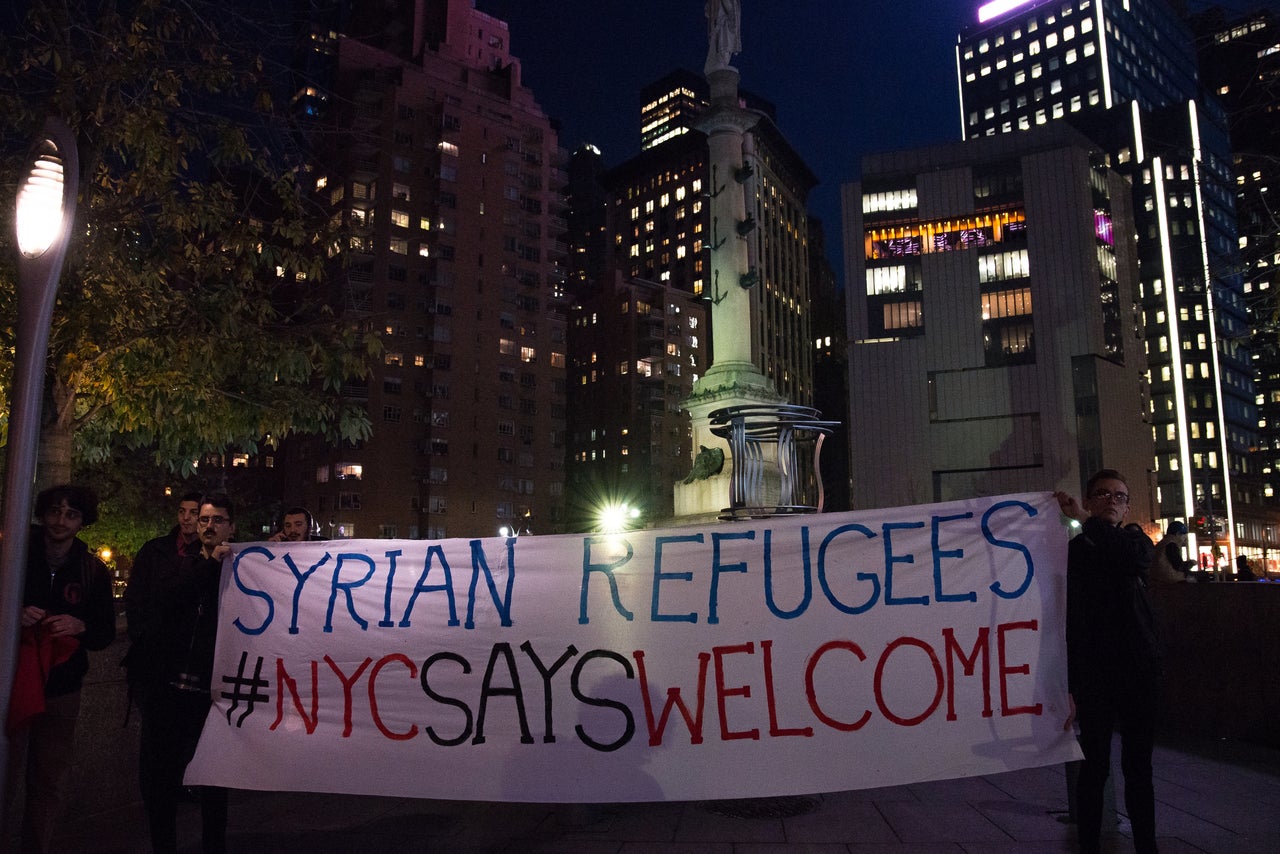 "Right now we're operating under the assumption that all of our programs will continue, that the administration will not reverse such a significant commitment to refugee protection and resettlement," said Mark Hetfield, CEO of HIAS, one of the nine national resettlement agencies. "But there's plenty of cause for concern."
One area of concern, he said, is the campaign to end Muslim immigration. "It would be a catastrophe in terms of the messages sent to religious minorities, in terms of how they will be treated when they get here," he said.
A second is the amount of divisive rhetoric that the Trump campaign has enabled, he said, echoing Mohamed Darbi.
"It's not just about what Trump might do," he said. "A lot of people are now saying negative things about refugees and minorities. Refugees are even asking to be moved out of neighborhoods where we've placed them, but I don't know where would be better."
Despite the odds being stacked against them, both Hetfield and Ross stressed that the commitment to assisting refugees has never been stronger.
"As an agency we are here to help people not be so fearful and to be hopeful that there won't be drastic changes," Ross said. "Our mission is unchanged. We're trying to keep things positive and not give into the fear."
Hasen and her six children are heeding these calls and working to make the U.S. feel like their permanent home despite all of the uncertainty. Four of her daughters are picking up their education where they left off. All four have been placed in ninth grade, and they shared their dreams of going into fashion, law and business. Her son is enrolled in a GED program. For the first time in as long as she can remember, she said, she sleeps through the night.
She said she would love to start working and find her family a new apartment once a few more things fall into place. But first, she wants to learn to drive and has to help one daughter recover from a spinal operation.
"This is America, we have to stand up together," she said. "It's difficult but we have to believe."
Before You Go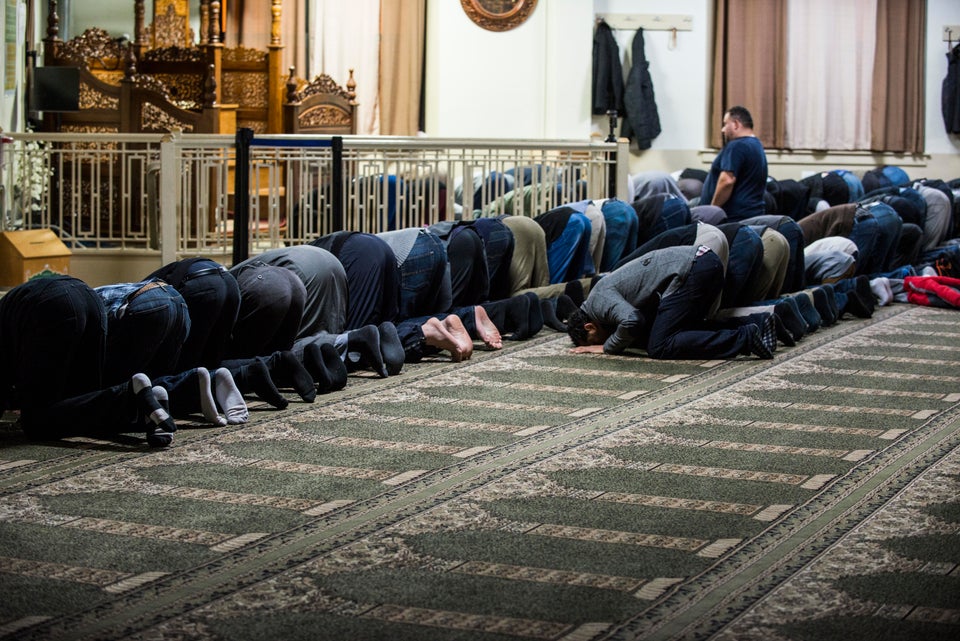 Syrian Refugees Resettled in New Jersey Meet For The First Time
Popular in the Community