The Olympic Games are meant to be enjoyed by people the world over, and thanks to volunteer efforts, one of the world's largest refugee camps now has access to the live stream as well.
The International Olympic Committee teamed up with FilmAid, a nonprofit that uses the power of film to help refugees, to broadcast the Rio de Janeiro Games in the Kakuma refugee camp, where five of the athletes on the refugee Olympic team hail from.
Some 200,000 people now have the opportunity to watch and support their own.
FilmAid tweeted some beautiful shots of refugees gathered to watch the live stream:
Most of the refugees in Kakuma, in the northwestern part of Kenya, have been forced to escape strife in South Sudan. The camp's population continues to swell, which led the United Nations refugee agency to announce in June that it would be expanding it to mitigate overcrowding. Kakuma has been in operation since 1992.
All five of the Olympians from there are runners, competing in 800-meter and 1,500-meter races.
The first team composed of refugees in Olympics history was greeted with a standing ovation Friday night during the opening ceremony. Rose Nathike Lokonyen, one of Kakuma's own, was the flag bearer. The team's other members hail from Ethiopia, the Democratic Republic of Congo and Syria.
For more Olympics coverage: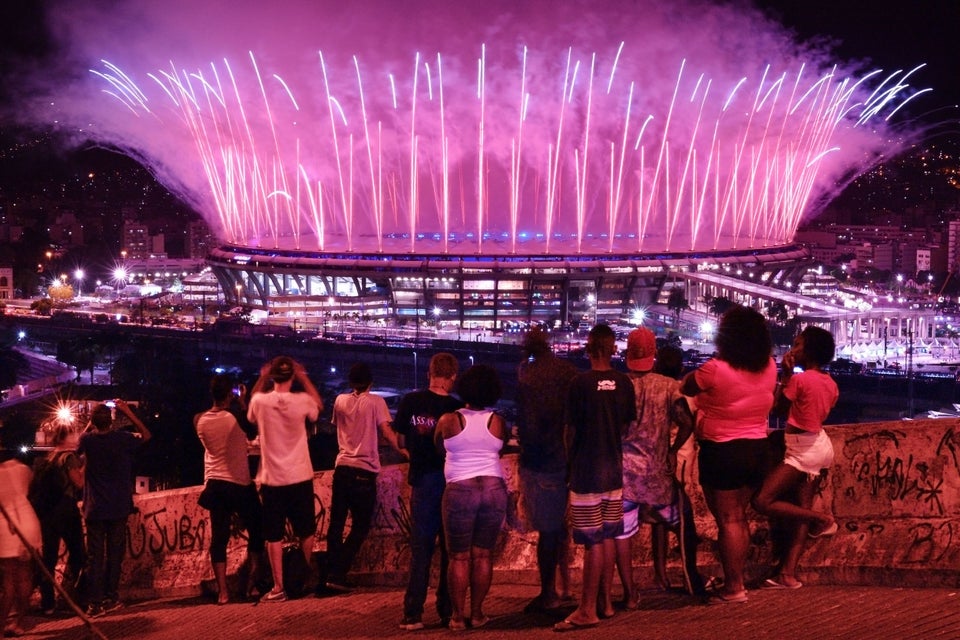 Rio Olympics From The Favelas
Popular in the Community