The Australian government is aware that refugees and asylum-seekers on the Pacific island of Nauru face cruelty and abuse that amounts to torture, according to an Amnesty International report released Monday.
Nauru is an "open-air prison designed to inflict as much suffering as necessary to stop some of the world's most vulnerable people from trying to find safety in Australia," said Anna Neistat, the organization's senior director for research.
Amnesty carried out on-the-ground research between July and October ― an unusual amount of time to spend on an island that notoriously difficult to access due to visa restrictions ― and interviewed 58 refugees and asylum-seekers. The organization also spoke with current and former staffers who are either employed directly by the Australian government or by a private contractor the government has hired.
Australia doesn't allow refugees or asylum-seekers who arrive by boat directly into the country, so these people are sent to the Refugee Processing Center on Nauru instead. There are currently about 1,159 refugees and asylum-seekers on the island, according to Amnesty, making up about 10 percent of its total population.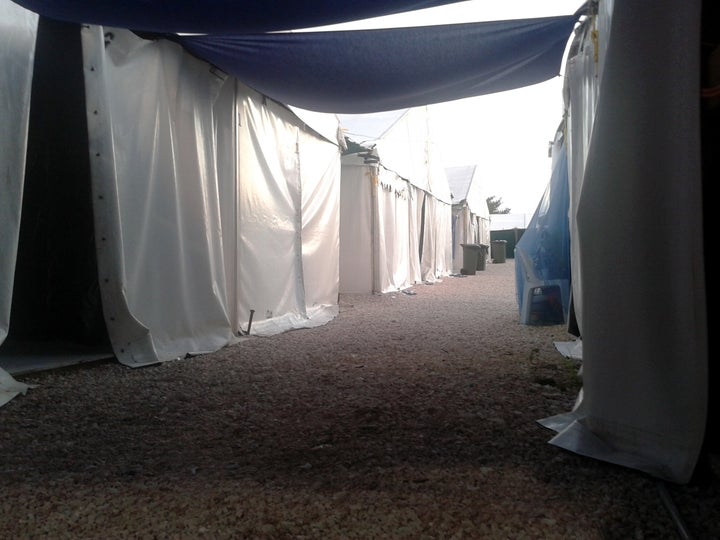 People live in a detention-like environment on an island smaller than many international airports, the report said. They're forbidden from leaving Nauru, even once Australia has granted them refugee status.
Refugees and asylum-seekers on the island are often denied adequate medical care, the reported added, which can harm individuals and the overall community.
Although no statistics are available for how many people on Nauru suffer from mental health issues, almost all of the people Amnesty interviewed "reported feelings of anguish, acts of self-harm, and attempts to end their lives."
One man told Amnesty that he had tried to kill himself twice in a 10-week period. An Iranian refugee said she had tried to kill herself several times per week. She eventually set her family's dwelling on fire, and is now confined to a medical ward in a Refugee Processing Center.
Medical staff members on the island tend to respond to mental health issues by prescribing strong sedatives or anti-psychotic medications, which the report says "have severe side effects [and] provide little relief."
They also seem to ignore many physical ailments, including serious heart and kidney ailments, improperly healed broken bones, complications from diabetes, gynecological and urological problems, infections and skin diseases.
"My daughter is losing her eyesight but there is no way to get glasses. The government here says they don't have any equipment to measure eyesight," an Iranian mother of two told Amnesty.
People are flown to a hospital in Australia to treat the most serious health problems, and then are immediately flown back to Nauru once they've been discharged.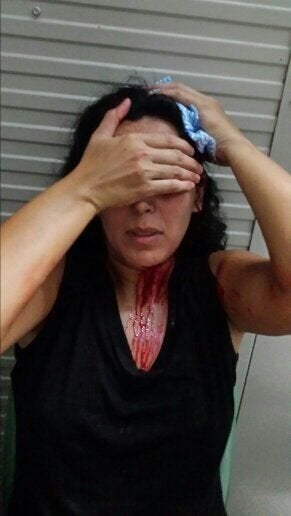 Amnesty also reported on the arbitrary detention and abuse of detainees.
A Bangladeshi refugee told Amnesty that he suffered serious head trauma after Nauruan men threw a large rock at him, kicked him off his motorbike and beat him. Locals also reportedly hit a Somali man across the head with a machete.
Children are particularly vulnerable. Teachers have hit some kids who attend local schools, while Nauruan children have threatened them with machetes, the report added.
Authorities in Australia are "continuously informed about what is happening in Nauru" but the government still finances the abuses because it wants to deter people from seeking asylum in the country by boat, according to Amnesty.
Prime Minister Malcolm Turnbull "has admitted the conditions are harsh but even knowing that, there is abuse targeting children, women, men at all levels," Denise Bell, an Amnesty senior campaigner, told The Huffington Post.
"And the idea that Australia puts forth that this is a successful system is punitive," she added. "So you harm one population to allegedly protect another."
Amnesty recommended that Australia immediately shut down the processing centers and bring all refugees and asylum-seekers to Australia in accord with national and international rights.
The Australian government said Monday in a statement that some of the report's claims are "unsubstantiated."
"The Department [of Immigration and Border Protection] takes the health and safety of refugees and transferees in Nauru very seriously and welcomes independent scrutiny of Australia's support of regional processing arrangements," it said.
Amnesty did not contact the Australian government about the report prior to its publication, according to the statement, and the department encouraged the organization "to engage with it ... so that DIBP can continue to work with its service providers and oversight bodies to address any issues raised."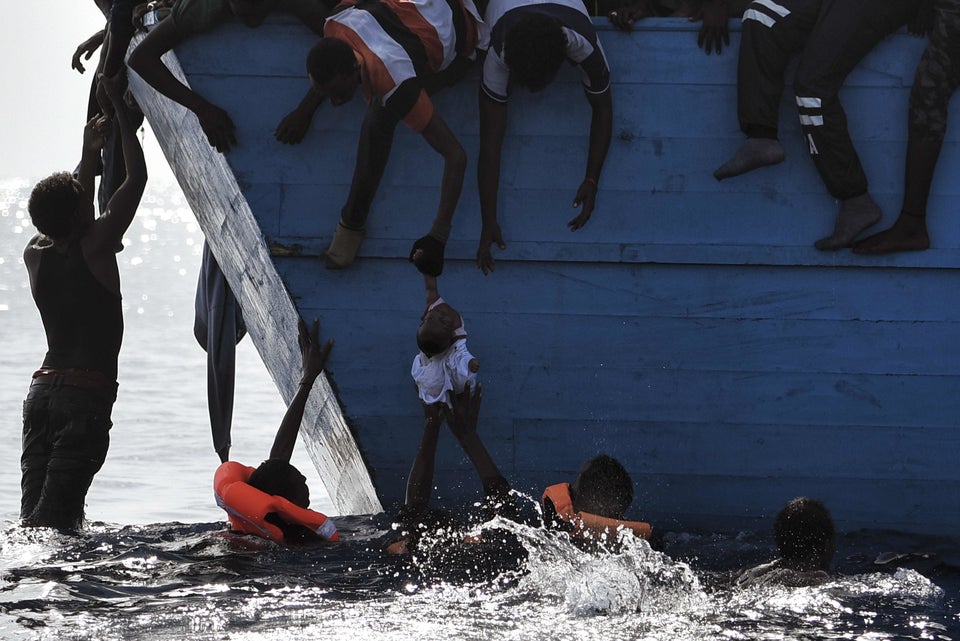 Migrant crisis in the Mediterranean