While this has allowed many to breathe a sigh of relief, it's placing serious strain on the organizations responsible for bringing refugees to America and helping them resettle.
"In accordance with the Court Order, and consistent with both our operational capacity and our capacity under available funding, we have increased the current pace of refugee arrivals to approximately 900 individuals per week," a State Department spokesperson told The Huffington Post in a statement on Tuesday. "New refugee pre-screening interviews will continue to be scheduled and conducted at Resettlement Support Centers around the world."
Trump has signed two executive orders attempting to prevent refugees from finding safe haven in the United States since entering office. Both were legally challenged amid mass protests.
His first order, signed on Jan. 27, halted the refugee resettlement program for 120 days, among other things, and slashed the number of people who could be resettled in the U.S. from 110,000 in the 2017 fiscal year to 50,000.
As a result, the number of refugees entering the country weekly had been limited to 400 people, in an effort to avoid reaching the 50,000 quota too soon (the 2017 fiscal year ends on Sept. 30). Fewer refugees means less money allocated to the agencies that resettle refugees, since they receive federal funding contingent on the number of people they take care of.
"We have increased the current pace of refugee arrivals to approximately 900 individuals per week."
These increased resettlement figures are welcome news to the nine U.S. refugee resettlement agencies, several of them said. But the multiple orders and their ever-changing legal statuses have placed the agencies in operational limbo, causing many to significantly downsize their staffs.
Church World Service announced Tuesday that it let go of 547 employees worldwide, beginning the week of Feb. 27. That represents about 50 percent of its entire staff, a spokeswoman said. Its Africa operations were hit the hardest, with more than 400 layoffs in Kenya alone.
"The decision to reduce our staff was a direct result of these executive orders, which sabotage our ability to offer vital services, support and counsel to families seeking to rebuild their lives in safety," CWS president and CEO Reverend John L. McCullough said in a statement.
"The reductions in international and Kenyan staff were the result of budgetary constraints," a State Department spokesperson added.
World Relief is laying off more than 140 people in the U.S. alone and closed five of its national offices.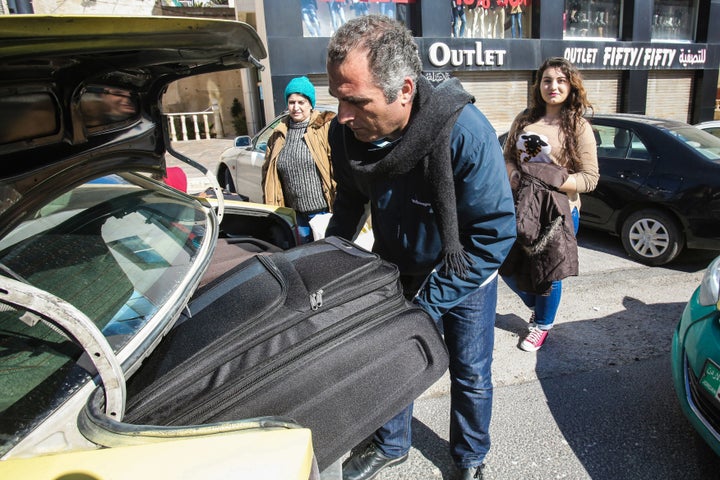 Resettlement agencies carried out these layoffs assuming, back in February, that the quota would remain at 50,000, which would warrant fewer staffers. But the portion of the second order containing the new quota was struck down ― meaning that the quota reverted back to 110,000.
After laying off hundreds of people, organizations like CWS could now find themselves grossly understaffed for the rest of the year.
"The situation continues to be highly volatile for resettlement – unfortunately the [executive order] itself hasn't been fully and permanently rescinded yet," the CWS spokeswoman said. "So it's unclear how long this stay will last and whether that will be through the end of this fiscal year."
Elise Foley contributed reporting.
Before You Go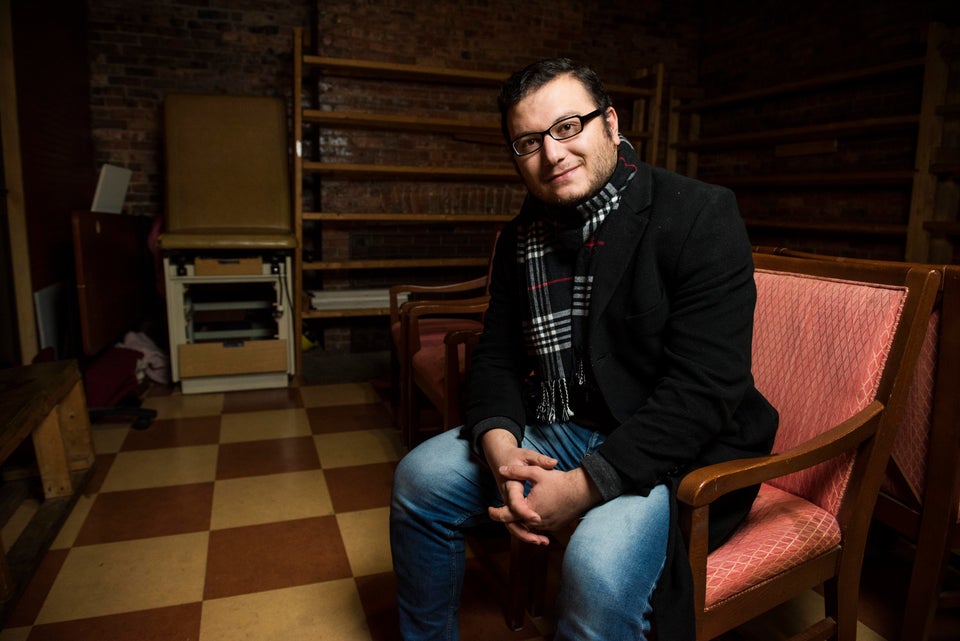 Portraits of Syrian Refugee Men Resettled In The U.S.
Popular in the Community