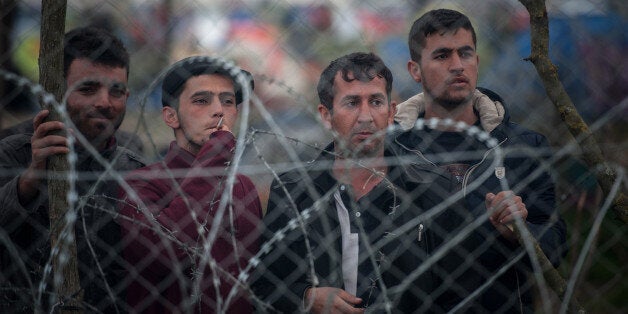 Last week at the Zaatari refugee camp in Jordan, I met a Syrian girl who told me she wanted to become an interpreter. I met a Syrian boy who was yearning to return to school. I was deeply moved by the way they held on to their dreams. Today, those dreams number in the millions. Half the world's refugees are children -- 30 million boys and girls whose lives have been put on hold, who have seen things a child should never have to see.
As you may know, I, myself, was once a displaced person. As a child in war-torn Korea, I saw my village destroyed. My family and others were forced to flee into the surrounding hills. We survived on food and medicine from UNICEF. We studied with textbooks provided by UNESCO. And, of course, the troops of many nations -- in particular the United States -- secured our freedom while fighting under the United Nations flag.
The United Nations was our lifeline and beacon of hope. Today, I am determined that the United Nations does everything in its power to help refugees everywhere to keep their dreams alive. I have been urging leaders across Europe, and indeed throughout the world, to show greater solidarity not just through relief, but through resettlement and other legal pathways.
From Syria to Afghanistan to South Sudan, we need to resolve the wars that force people to flee.
When managed properly, accepting refugees is a win for everyone. Refugees are famously devoted to education and self-reliance. They bring new skills and dynamism into aging workforces. Attempts to demonize them are not only offensive; they are factually incorrect. I have been calling on leaders to counter fear-mongering with reassurance and to fight inaccurate information with the truth.
Refugees have a right to asylum, not bias and barbed wire. Today's refugee crisis -- and the large-scale migration of people in search of opportunity -- are signs of deeper challenges. From Syria to Afghanistan to South Sudan, we need to resolve the wars that force people to flee.
Diplomacy by the United Nations mediators and our partners is bringing some hope of progress in Syria. A cessation of hostilities has held, despite some incidents, for more than a month. A cease-fire in Yemen is scheduled to begin on April 10. There is no military solution to either of these conflicts.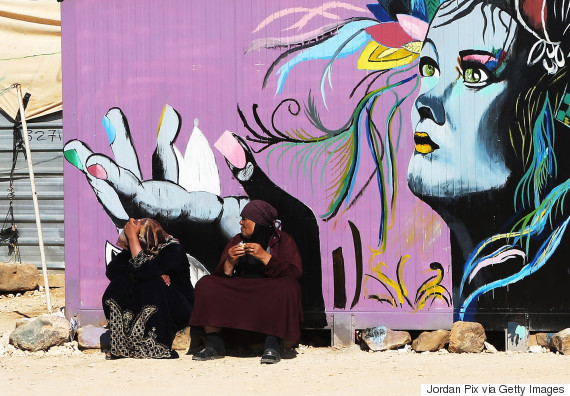 Syrian refugees in the Zaatari camp in Jordan on Feb. 2. (Jordan Pix/ Getty Images)
Across the world, the United Nations is helping countries to turn their backs on conflict. Peacekeeping deployments are at their highest in a generation -- 16 operations and more than 100,000 troops and police. These soldiers and police are serving in some of the most difficult places in the world -- locations where no single country can, or will, go on its own -- places where, without United Nations forces, there would be dangerous security vacuums.
We are striving to improve the speed with which we deploy our peace operations and to strengthen the protection we offer civilians caught up in violence. We are also working to end the scourge of sexual abuse by U.N. and other troops; those sent to help people must never become their tormentors.
The United Nations is also focusing on the deeper roots of conflict. Securing human rights for all -- regardless of ethnicity, religion, sexual orientation or other distinction -- remains a core objective. We are pressing member states to address the underlying drivers of radicalization. We must avoid the trap of overreacting or further alienating the people we are trying to reach. The first-ever World Humanitarian Summit, which I am convening in Istanbul on May 23 and 24, will be an opportunity to address some of the root causes of today's crises, and to improve our global response.
PHOTO GALLERY
Pictures Inside A Syrian Refugee Camp In Jordan
Calling all HuffPost superfans!
Sign up for membership to become a founding member and help shape HuffPost's next chapter