As if fleeing one's war-ravaged home and searching for a new one wasn't traumatic enough, new research suggests that refugees are at an elevated risk of developing schizophrenia and other psychotic disorders.
In Sweden, where the research took place, refugees are 66 percent more likely to experience schizophrenia and certain other disorders than non-refugee migrants from the same region, and 3.6 times more likely than Swedish-born people, according to a study published Tuesday in the medical journal BMJ Open. Non-refugee migrants were almost twice as likely to experience schizophrenia and other disorders as Swedish-born people.
"Schizophrenia and other psychotic disorders lead to lifelong health and social adversities, culminating in a reduction in life expectancy of 10-25 years," the study notes.
Researchers from University College London and the Department of Public Health Sciences at Sweden's Karolinska Institutet looked at population registration data for more than 1.3 million people in Sweden born after 1984. They divided the research into three categories of people -- refugees; non-refugees who migrated to Sweden; and people born to two Swedish parents.
The risk of schizophrenia and other non-affective psychotic disorders was greatest for people from sub-Saharan Africa and second-greatest for people from the Middle East. The trend was more pronounced among men than women.
Though the data on children is limited, said James Kirkbride, a co-author of the study, people who migrate earlier in life may be more likely to experience psychosis. He also suspected that difficulties in the resettlement process could exacerbate these effects, though further study is needed to confirm this.
The study has major implications for how mental health practitioners should prepare to help the growing numbers of refugees in their countries, Kirkbride said. They "should be aware of this additional psychiatric vulnerability on top of the range of other social, physical and mental health needs of these vulnerable groups," he said.
Sweden accepts the largest number of refugees per capita of any European country and received more than 160,000 asylum applications last year.
More than 1 million refugees entered Europe last year, a number that's expected to grow in 2016. In the first two months of this year, around 130,000 people arrived in Europe -- about the same number of people who arrived in the first six months of 2015.
Insight into the risk of psychosis in refugee populations has thus far been limited, although extensive research has linked other mental health issues, like post-traumatic stress disorder and depression, to the refugee experience.
Related
Before You Go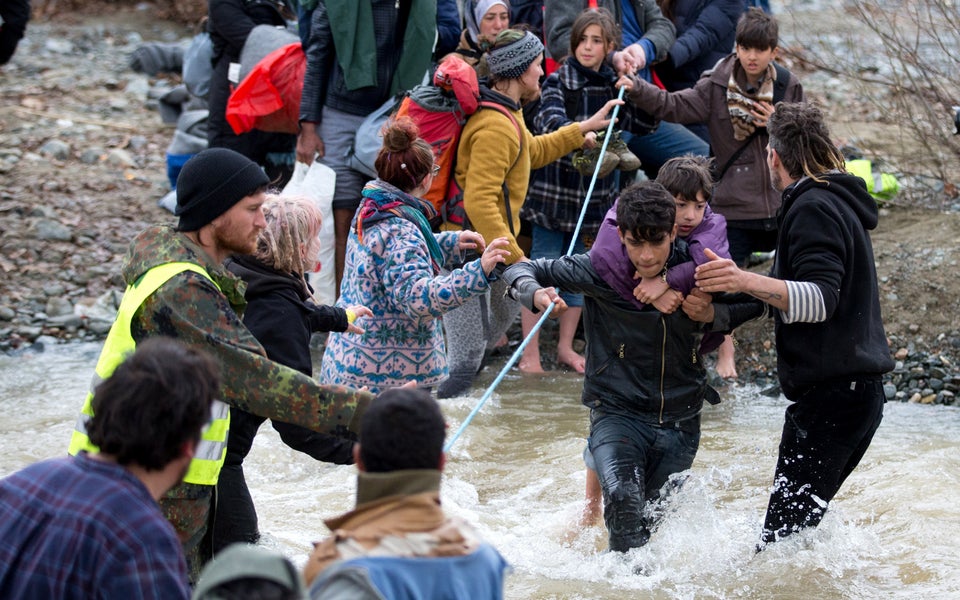 Migrants And Refugees March Out Of Idomeni
Popular in the Community