Um Mohammed, 30, is a Syrian refugee who was resettled in New Jersey a little over one year ago with her husband and two children. She's been working for months to bring over her parents and two siblings from Turkey.
Finally cleared for family reunification, they were expecting to board a plane to the U.S. next week. It appears they might have just lost this chance as a result of President Donald Trump's executive order, expected to be signed later this week, that would suspend refugee resettlement for 120 days and ban the entry of any Syrian refugees indefinitely, experts said.
"Any cases that are travel ready will likely be put back into the process —which could take several more years of waiting," Miji Bell, director of communications for the Lutheran Immigration and Refugee Service, one of nine domestic resettlement agencies, told The Huffington Post.
Refugees recommended by the U.N. refugee agency for resettlement in the U.S. undergo a stringent, two-year long vetting process that includes various security and medical clearances as well as cultural orientation.
If the U.S. government stops processing or admitting people even for a week, "their exit visa expires or their medical expires, they have to go back and start all over," added Nina Zelic, LIRS's director for refugee services. "The process is so synchronized that any stick in the wheel sort of throws it off pretty badly."
Melanie Nezer of HIAS, the global Jewish nonprofit that protects refugees, echoed the same point.
"Our primary concern is about the refugees that are slated to come here, to tell them, 'Sorry you've gone through this whole process it's taken two years but today we've changed our mind and nothing has changed other than Donald Trump is now president,'" she said. "This is arbitrary. Many of them have family here who will be devastated since it will might mean permanent separation."
"We're really worried," Um Mohammed said.
Not to mention that causing people to start from scratch means that the U.N. has to process people a second time, which causes extra work and eats at precious resources, Nezer added.
This represents the worst-case scenario, she concluded. "We are the largest resettlement country ― or we were ― so it's not like other countries can just pick up the slack."
Trump has so far signed several executive orders into law this week, including two on Wednesday ordering the construction of a wall on the southwest border and a crackdown on so-called sanctuary cities.
How will Trump's first 100 days impact you? Sign up for our weekly newsletter and get breaking updates on Trump's presidency by messaging us here.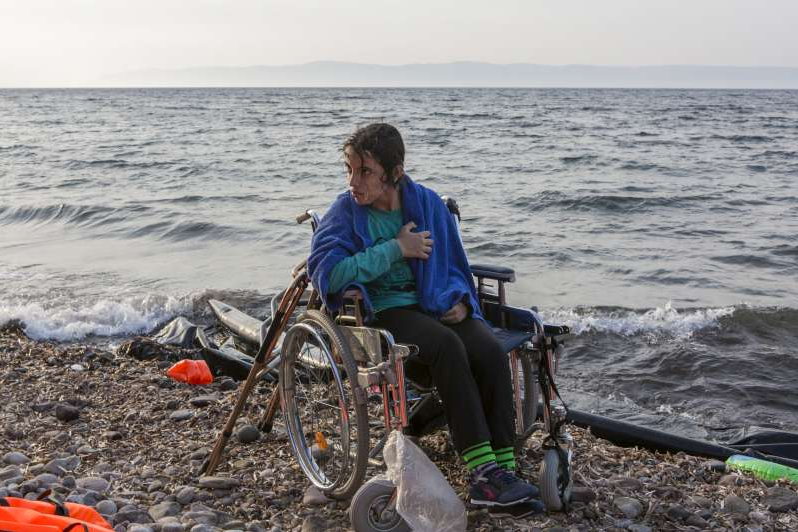 These Are The Terrifying Syrian Refugees Coming To The U.S.