If you're in the market for a high-tech gadget that will make your life easier, consider saving yourself some money by picking up a refurbished product.
Some of the most common refurbished gadgets are the vast array of mobile devices launched in recent years. Most Americans upgrade their phones every two years (or less) and in 2010, the average amount of time Americans used the same mobile phone was only about 20 months.
But no one wants to use their "old" smartphone after upgrading, so the growing trend has been to sell outdated devices to recycling or refurbishment companies who then, in turn, sell your old phone for a discounted price to other consumers.
Many companies, from eBay to Amazon and smaller companies such as DBK and Ting, offer refurbished products for sale. These are typically offered at a 15 to 30 percent discount over their full-priced counterparts.
What buying a refurbished gadget means
It may be that you're wary about purchasing a refurbished product because you'd rather avoid the hassle of a potentially defective item. After all, if it has the word refurbished next to it, then it must have been defective at some point, right?
Not necessarily. There are a number of reasons why a product might be labeled as refurbished. Here are a few of those reasons:
Returned in the Box - Sometimes people just change their minds. In that case, they send the product back to the distributor or manufacturer just as they received it. It's never been opened. It's never been used. It was simply shipped back.
Dents and Dings - The product may have some minor scratches or dents. In this case, the retailer sends it back to the manufacturer, who then refurbishes it.
Demo Units - You've probably seen demonstration units of some of your favorite high-tech gadgets at office supply stores or trade shows. These items are often sold at a discounted price.
Opened Box - Sometimes the box was opened by the customer, who then sent it back for whatever reason. It's possible the customer never even touched it, or received the wrong color and shipped it back without even using it.
Defects - Finally, yes, a product can be classified as refurbished if defects were found in it. In that case, manufacturers diagnose and repair the product so that it works as designed.
The right way to buy refurbished items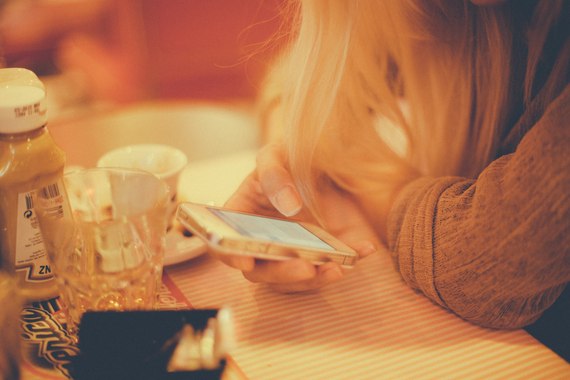 If you're considering buying a refurbished gadget, there are a few best practices you can abide by to make sure your purchasing experience is a good one. Here are a few pointers to help you play it safe when shopping for refurbished products:
Stay Away From 'As Is' - If you see something that's offered for sale "as is," chances are it's not worth the investment. The phrase "as is" is a tell-tale sign that something is wrong with the product.
Opt for Factory-Certified Products - If you see a refurbished product that is factory certified, then you can purchase it with a degree of confidence that it has been put through the quality-assurance process thoroughly.
Make Sure It Has a Warranty - Refurbished products should be offered with a warranty so that you'll still have some recourse in the event that something goes wrong. Usually, manufacturers offer 90-day warrantees on refurbished products.
Make Sure It Has a Return Policy - Obviously, you're going to want to return the product if it is defective. Be sure that the return policy is spelled out clearly.
You can save yourself a bundle with refurbished products. Just be sure that you exercise a measure of due diligence when shopping for them.
What are your experiences with buying refurbished tech? I'd love to hear about them in the comments section below!
Related
Popular in the Community