Actor Reg E. Cathey, who played Freddy Hayes on "House of Cards," has died. He was 59.
Cathey also appeared in the gritty hit series "The Wire," as Norman Wilson, and played warden Martin Querns in "Oz." He appeared in several other series, as well, including "Law & Order: Special Victims Unit" and "Grimm."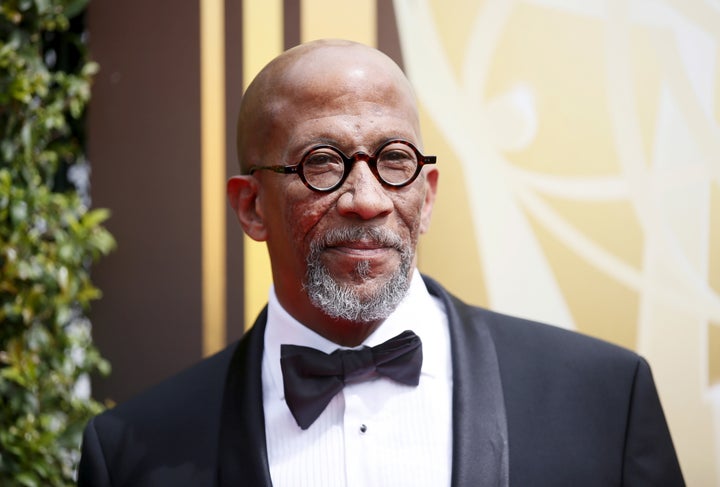 The man with the riveting baritone won an Emmy in 2015 for his "House of Cards" role, playing the owner of a rib joint who ends up working in the White House. He was nominated for three consecutive years for the role.
His death was reported Friday by David Simon, the creator of "The Wire." TMZ reported that Cathey had been battling lung cancer and that he died at home surrounded by family.
Simon called Cathey a "masterful actor" and a "most delightful" human being. "Reg, your memory is a great blessing," he said in a tweet. 
"House of Cards" creator Beau Willimon called Cathey "one of a kind" and "brimming with life force, generosity and humor."
In Simon's ground-breaking Baltimore series, Cathey mixed careers, as he did in "House of Cards." In "The Wire," which he joined in its fourth season, he played a newspaperman who became a political operative. 
He had plenty of attitude about politics off-screen as well.
In an interview with The Guardian in 2016, he slammed the religious right.
"A bunch of douchebags have taken over and what they are preaching, it's not really religion," Cathey said. "If Jesus was to come to America today, talk about throwing the merchants out of the temple, he'd be throwing all these douchebags out of Christianity. If he met anyone from the Tea Party, he'd be furious: 'Get the fuck out of people's bedrooms and bathrooms.'"
Cathey was born in Alabama and spent time as a child with his family in Germany. He studied theater at the University of Michigan and the Yale School of Drama.
He quipped to the Guardian that his career took off after Barack Obama was elected president because people could begin to accept the idea of a well-spoken black man.
"What I did notice is that Barack Obama becomes president and suddenly black people who are well-spoken are working more," he said. "This new market for the well-spoken black actor is all due to Obama. He got inaugurated, and I started working like a fiend — hired by the same people who would previously ask: 'Have you always spoken like that?' It's like, you know what, motherfuckers, yes, I have."
But he actually had a very long career, starting well before the Obama administration.
He worked on "The Corner," Simon's predecessor to "The Wire," "The Fantastic Four," "Se7en" and the documentary "The People Speak." He played Don King in the boxing drama "Hands of Stone."
Cathey also recently appeared as Chief Byron Giles on Robert Kirkman's Cinemax exorcism series "Outcast" and in HBO's "The Immortal Life of Henrietta Lacks."
Calling all HuffPost superfans!
Sign up for membership to become a founding member and help shape HuffPost's next chapter
BEFORE YOU GO
PHOTO GALLERY
Entertainers We've Lost In 2018