The Regal Cinemas Majestic Stadium movie theater in Silver Spring, Md. is in hot water after reports that the theater ordered an abnormally heavy level of police presence at a weekend screening of "Lee Daniels' The Butler."
A woman named Tiffany Flowers took to Twitter on Sunday to express her "utter disgust" at the treatment of movie-goers and to speak out against the police activity that seemed to be confined to the showing of "The Butler." She explained that the movie theater required patrons' tickets to be checked twice before they were allowed to enter the theater, where they were then met by a police officer who was directing their moves.
Flowers went on to add that armed guards faced the crowd as the movie played, before insinuating that the security choice was made because the movie drew a largely black crowd. "The almost entirely black audience of 'The Butler' was subjected to watching the film while armed guards faced the audience," Flowers wrote on Twitter. "Why?"
"Lee Daniels' The Butler," which tells the story of former White House butler Eugene Allen, performed well at the box office this weekend. The star-studded film brought in $25 million at 2,933 theaters.
While representatives at the Regal Cinemas Majestic Stadium did not deny the incident in a phone call with HuffPost Entertainment, they would not give an official comment on the police presence. Calls to Regal Entertainment Group were not immediately returned.
UPDATE: Russ Nunley, a representative from Regal, issued the following statement to HuffPost Entertainment:
Regal Entertainment Group routinely employs security personnel to ensure the safety all of our guests and staff. When a theatre experiences sold out showings of any feature, security will assist with crowd control and guest assistance throughout the facility, including auditoriums.

This weekend our Majestic theatre experienced a tremendous guest response to the feature "Lee Daniels' The Butler" such that additional showtimes were added to meet our guests' demands.

At no time did local management receive any guest complaints or concerns about our security or staff, who worked diligently to meet all of our guests' needs.

To the extent any guests were disappointed with their experience, we welcome the opportunity to address their concerns and provide them the best entertainment experience possible in their future visits to our theatres.
Check out Flowers' tweets on the situation below.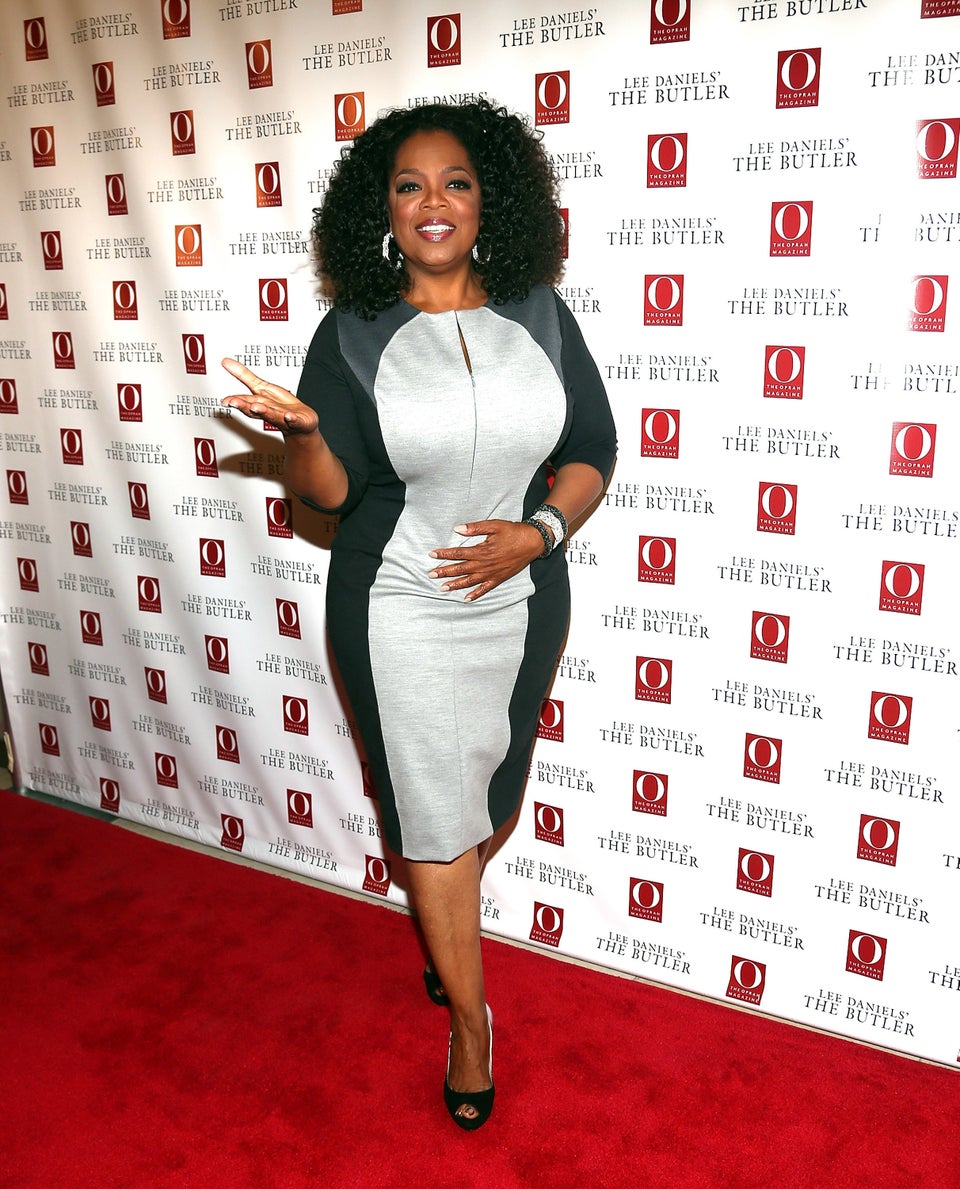 "The Butler" In New York
Popular in the Community