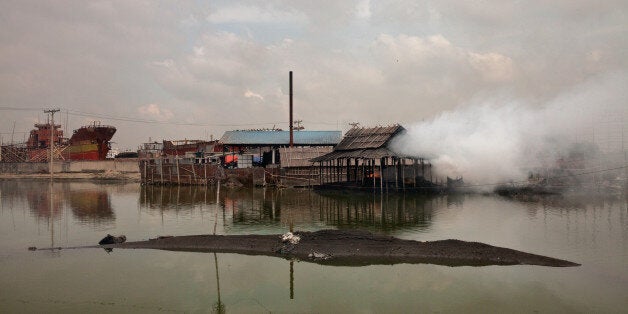 Multilateral diplomacy does not score lately. It is rather failing to resolve most of the critical crisis spots and topics on the UN agenda.
There are, however, a few exceptions. Climate change is among them. The Paris Agreement reached in December 2015 represents not only a turning point in tackling global warming, but rather signifies a test for UN membership when it comes to the implementation of its goals, agreements and generally the UN agenda.
The credibility of the political will of governments across the globe is at stake. Failing in this particular case means capitulation with unforeseeable consequences. Ratification of the Paris Agreement means victory of common sense, reason and responsibility for the life of future generations.
To accomplish these kinds of goals requires leadership.
American-Chinese leadership has been demonstrated recently during the G-20 summit in Hangzhou. Both China and the US formally joined the climate change agreement. Thus, the world got much closer to the 55 percent threshold necessary for the Paris accord to take effect. China and USA together are emitters of nearly 40 percent of global greenhouse gas.
As a matter of fact a breakthrough in the quest for quick ratification was made by the European Union, which again represents about 10 percent of global warming emissions. The EU has pledged under the Paris agreement to cut its emissions 40 percent from 1990 levels by 2030.
This year's UN General Debate has opened the floor to statesmen from all corners of the world to make their commitments for implementation of the Agreement.
As the President of Poland, Mr. Andrzej Duda stated before the UN General Assembly: "What is important is the heritage that we leave to our children and grandchildren -- how they will remember us, and how they will write about us in the history books."
UN Secretary-General Ban Ki-moon, whose second term in office is coming to an end, has a legitimate right to regard the climate deal as the centerpiece of his legacy. Not at least because of his systematic and pertinent push to navigate member states toward a formal approval of the threshold of 55 percent of global emissions needed to put the accord into force.
As I am running to be his successor, I am fully convinced the future Secretary-General must continue to demonstrate leadership on this issue. As President of the 62nd Session of the UN General Assembly 2007/08, I put climate change very high on the UN agenda, striving to bring relevance and raise consciousness on climate change and global warming. I worked closely together with Secretary-General Ban Ki-moon in both capacities, first as President of the General Assembly and later as his Special Envoy on paving the way for the adoption of the Paris Agreement.
And President Obama is absolutely right in stressing the pivotal role of today's efforts as a turning point for our planet and the foundation for such a historic achievement.
The importance of the Paris Agreement should be measured not only by the potential environmental effects but rather by the scope and growth of renewable energy. This cornerstone accord is crucial for the opening of a new avenue of sustainable development, which will integrate the developing economies into a more growth-oriented world economy.
Furthermore, it is noteworthy that we do not forget the relevance of renewable energy. In the 2011 Vision Statement by Secretary-General Ban Ki-moon it is stated that "According to the IEA, universal access to modern energy services can be achieved for less than $50 billion per year...A report by the McKinsey Global Institute in 2008 concluded that investing $170 billion annually in energy efficiency worldwide could generate an average internal rate of return of 17 percent and produce energy savings of up to $900 billion per year." Today, the investments are increasing.
It is an absolute prerogative that we keep investing in renewable energy in order to save humanity from the misfortune of poverty and to gain a greener, healthier and more habitable planet for our children.
2030 has been our marked target year; however I urge that we start mobilizing today. For time is not limitless and the effects are irreversible. Fighting for a better future will not have a deadline if we take serious precaution to save our planet today.
REAL LIFE. REAL NEWS. REAL VOICES.
Help us tell more of the stories that matter from voices that too often remain unheard.