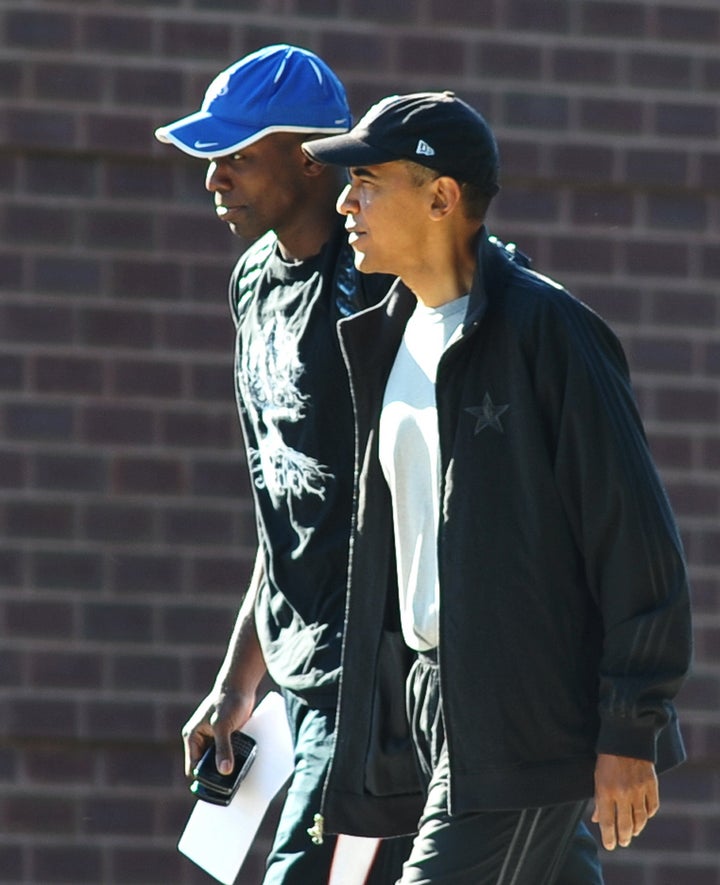 President Obama's body man and basketball buddy Reggie Love announced earlier this month that he is leaving his job to go to business school, and now he is talking about his time inside the White House. In an interview with ABC News to air Tuesday night at 6:30 ET, Love says he spent so much time by the president's side that he witnessed many personal moments.
"If he had it his way, I think he'd floss in private," he says. "I think the fact that he was comfortable with me is probably a product of, you know, he's beaten down. I've been around for so long."
Love says Obama is "like a big brother" to him, and he sought his advice about the emotional decision to go back to school. ("He was very supportive.") When pressed to describe the president's annoying habits, Love tells ABC that Obama's aversion to air conditioning made some of their long car rides together uncomfortable.
"The thing that used to kill me is that the guy loves to ride around with the AC off in the summertime," Love says. "And I get hot. I start sweating. And I'm like, it's 80 degrees in this car. I'm going to pass out."
Love, 30, graduated from Duke University, where he played basketball and football. In 2006, he joined Obama's Senate office as an assistant and has stayed by the president's side ever since. He will leave his position by year's end and will soon enroll in the University of Pennsylvania's Wharton School of Business.
Popular in the Community