On Monday, President Obama and personal aide Reggie Love (who is also HuffPost readers' pick for White House Hottest) left their Manhattan hotel to play basketball at St. Bartholomew's Church. During the campaign, the two men played b-ball on primary days for good luck.
The president spoke at the Hudson Valley Community College in upstate New York on Monday morning. He then traveled to NYC for three days of UN meetings in the lead-up to the G-20 Summit in Pittsburgh.
See photos of the athletes below.
Leaving their hotel: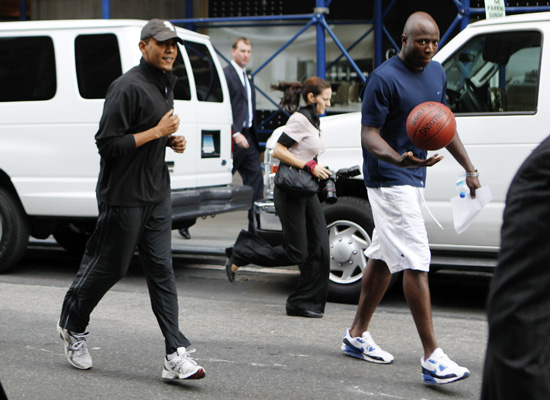 Returning to their hotel, water bottles in hand (Fiji for Love, Aquafina for Obama), after the game: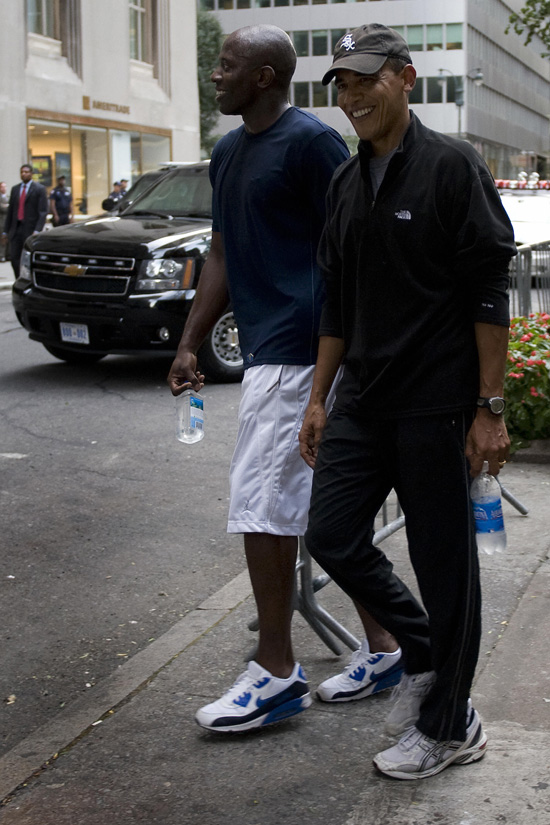 A gratuitous Reggie Love photo. Here the personal aide walks across the South Lawn of the White House to Marine One on September 12 en route to Minneapolis with the president. His reading material? The New Republic.