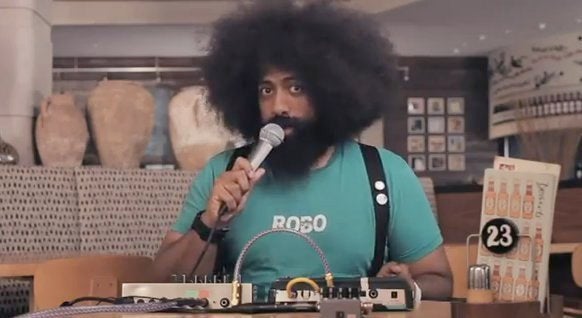 South African fast food chain Nando's has enlisted comedian Reggie Watts to help them break into the American market. What does Reggie bring to the table (puns!) that other comedians don't? He can make a ton of sounds with his mouth, and then make them into music. Cool-sounding music.
So for their campaign, Nando's got Reggie to write a little song for them, but they didn't stop there. They also made a site called Nando's Noise where users can combine different YouTube videos of Reggie's sounds in order to create their own songs. There's also a huge library of user-uploaded sounds to draw from and, if the library just isn't cutting it, there's also a form where you can upload your own sounds. It's basically an Internet-wide beatboxing project, and once you finish you can send the song you made to your friends.
Maybe we're biased because there's a comedian involved, but this feels like some pretty solid viral marketing.
Related
Popular in the Community