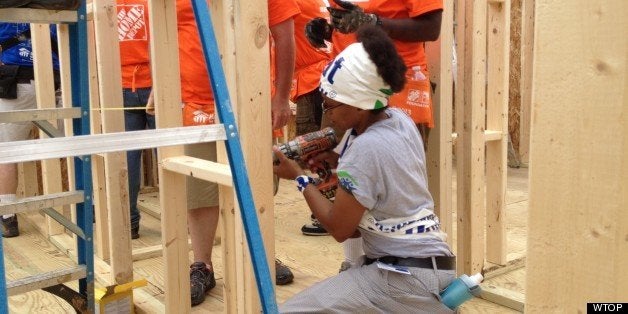 After losing her job and her home, Air Force veteran Regina Best felt that she had hit rock bottom. But she wasn't willing to give up.
Best spent four years as a staff sergeant working as a chef and dreamed of parlaying her skills to the culinary industry after she finished her service, according to Habitat. But soon after Best started making her way to civilian life, she lost her job as an assistant chef and then her home in Dallas.
But Best didn't seek handouts.
Instead, she started volunteering with Habitat and AmeriCorps in 2011, helping to build homes for people who were facing the same struggles she was, according to the organization.
Finally, in May, the diligent volunteer moved into her own apartment and is working toward completing her bachelor's degree in culinary management, WTOP reports.
Best is on her way to realizing her dreams, and continues to make giving back a regular part of her routine.
Throughout the week, seven houses are being framed on the National Mall to represent each branch of the military and will be delivered at the end of the week to the organization's affiliates to be completed with Habitat partner families.
"Financially, I'm not able to help out," Best told Habitat. "People come up to me and ask me for a dollar, and I don't have a dollar. [Habitat] is a way to fulfill that need to give... From the beginning to the end, it's a wonderful, wonderful feeling."
CORRECTION: An earlier version of this story stated that Regina Best clocked in 250 hours of volunteering. She would have had to log in that many hours and make a financial contribution in order to have qualified for a home through Habitat for Humanity.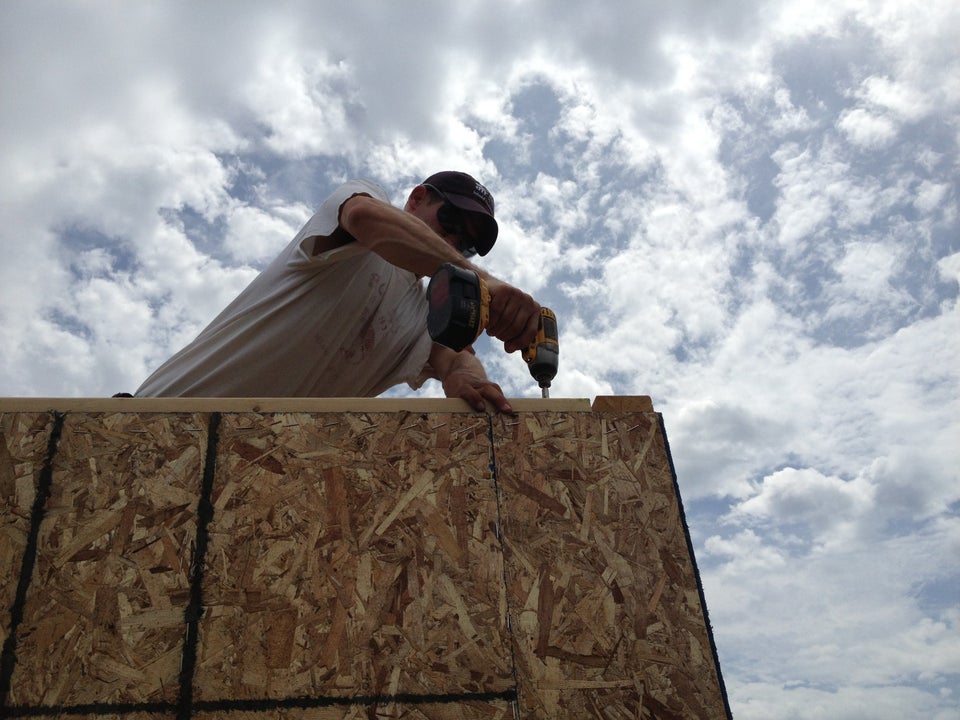 Once Homeless Vet Builds Houses For Others