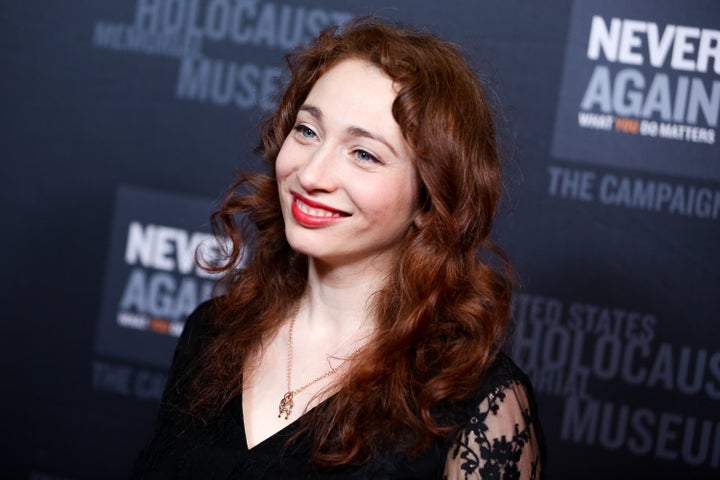 Singer-songwriter Regina Spektor has passionately defended HIAS, a Jewish refugee resettlement agency derided by right-wing extremists, including the alleged Pittsburgh synagogue shooter.
Spektor, who was born into a Jewish family in Moscow, credited the organization with helping her and her husband's families settle in America after fleeing religious persecution in the Soviet Union.
"They have been helping people for over 130 years," she wrote on Twitter on Sunday. "They are a very good organization and full of caring people."
HIAS, formerly known as the Hebrew Immigrant Aid Society, was founded in 1881 by Jewish residents of New York City who wanted to help their co-religionists from Eastern Europe and Russia fleeing pogroms and anti-Semitic riots. Over the years, the organization has expanded its mission to helping non-Jewish refugees navigate life in America. It is now one of nine volunteer agencies that contract with the U.S. government to help resettle refugees.
The organization has become increasingly vocal in recent years in response to President Donald Trump's efforts to drastically reduce the number of refugees allowed entry to the U.S.
HIAS's work on behalf of refugees caught the attention of Robert Gregory Bowers, the avowed anti-Semite accused of killing 11 people at Pittsburgh's Tree of Life synagogue on Saturday.
"HIAS likes to bring invaders in that kill our people," Bowers wrote on the social media platform Gab on Saturday, hours before his rampage through the Conservative Jewish synagogue. "I can't sit by and watch my people get slaughtered. Screw your optics, I'm going in."
"People keep spewing hate speech, covert and overt, and thus growing the divide, seeding tragedies like these," the musician wrote. "Such dark gardeners they are — tending so attentively to the seeds of hate that already exist, and watering them with ever new fears and lies about 'the strangers.'"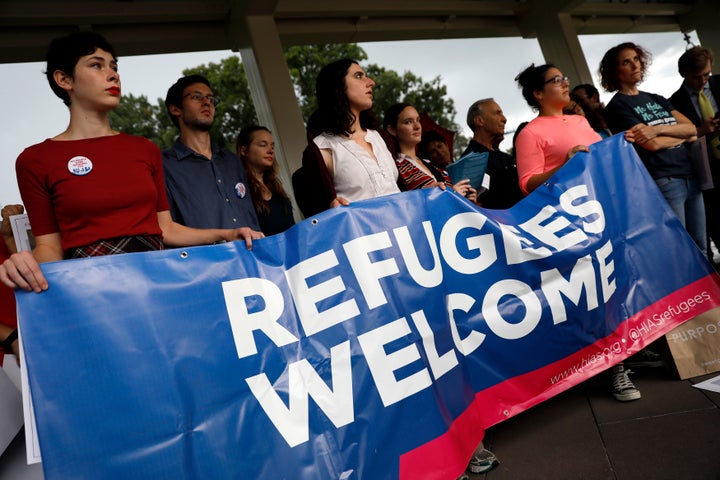 She started taking piano classes at the age of 7 in Moscow, practicing on her family's beige Petrof piano. But when her life was uprooted two years later to move to the United States, she had to leave her beloved instrument behind.
"We thought that I wasn't going to study piano again," Spektor told The New York Times in a 2012 interview, "because we knew that lessons cost money, and we weren't going to have it."
Spektor went on to self-publish her first album, "11:11," during her senior year at Purchase College. She graduated in 2001, and by 2003, she was touring nationally and internationally.
Spektor said HIAS also helped resettle the family of her husband, fellow Soviet-born musician Jack Dishel.
In light of the tragedy in Pittsburgh, she encouraged her fans to stay positive and seek to build bridges with people they may not fully understand.
"We are in this together. We are all one," she wrote on Twitter. "And we strive towards love and peace despite the obstacles."
Before You Go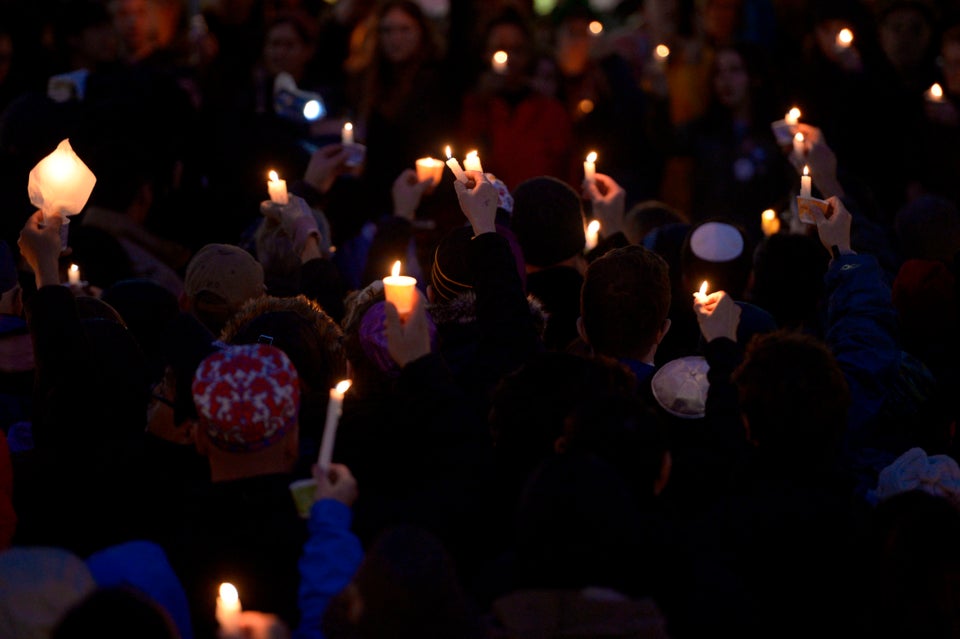 Thousands Gather At Vigil For Pittsburgh Synagogue Shooting Victims
Popular in the Community