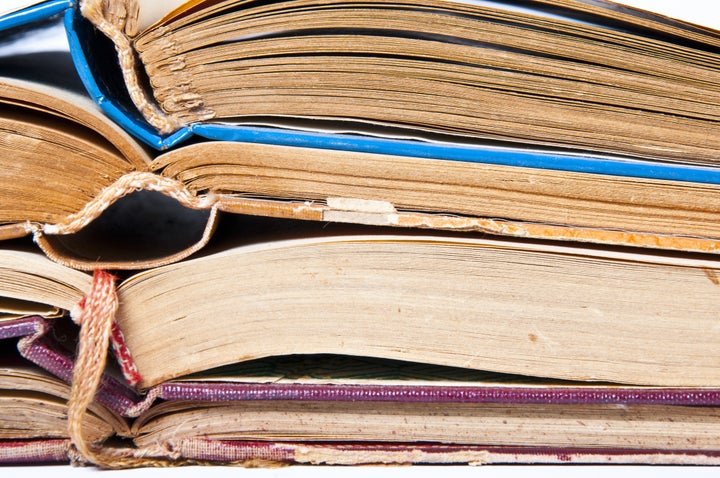 When he was 16 years old, Betts carjacked a man along with a friend. Though he had no prior offenses, he was convicted for having committed six felonies, tried as an adult in Virginia, and sentenced to eight years among among adult prisoners in some of the worst prisons in the state. In his memoir, A Question of Freedom (Avery, 2009), which won an NAACP Image Award, Betts writes about coming of age in prison, and confronting some of the most profound questions in America, about violence, race and the American justice system. Betts went on to earn an MFA at Warren Wilson, the most prestigious low-residency programs in the country, and became an advocate for the fair treatment of juveniles. As a poet, essayist and national spokesperson for the Campaign for Youth Justice, writes and lectures about the impact of mass incarceration on American society, speaking out on national platforms about the issues he had seen first hand inside the prisons. His collection of poetry, Shahid Reads His Own Palm (Alice James Books, 2010) won the Beatrice Hawley Award. He was awarded a Soros Justice Fellowship to complete The Circumference of a Prison, a work of nonfiction exploring the criminal justice system's role in the every day lives of Americans who have not committed crimes. Betts' status update on Facebook upon receiving the news is worth quoting in full:
Feels good to have won the Lilly Fellowship. I was a finalist back in 2007 and I thought things like this were a given -- five years later, married now with two children, I understand all the ways that these fellowships keep the writing going. People can and will say what they want, but there needs to be a much more serious conversation going on around the economics of writing, be it poetry or living, and we need to escape this fantasy where all of our classmates in our stunning MFA program end up with tenure, cause it isn't real. And that fantasy is part of what leads to some of the anger around who gets named and who doesn't. Much respect to the other winners, past finalists, those who didn't get named. Eight years ago today I was in prison, so I'm not complaining. Thanks to the folks at the Poetry Foundation for seeing something in the work, thanks to those folks who saw something in the work when I was sending it to their journals from C block.
RF: One day, while you were in solitary confinement, you found yourself at the door to your cell, screaming for someone to throw you a book. A fellow inmate slipped The Black Poets, edited by Dudley Randall, under your door. You have said that this was a pivotal moment that turned you from a reader into a writer. What was it about this particular collection that had such an impact on you?
RDB: I was young. Needed to hear black voices. And then, you have to figure that poets like Lucille Clifton, Robert Hayden, and Sonia Sanchez -- are arguably some of the best poets America has produced. Add Etheridge Knight, Amiri Baraka and some of the other less known voices and you truly get a rich picture of what the word can say. Anyway -- it was just time and place. During the same period I was reading fantasy, reading those Reader's Digest abridged novels, reading Faulkner. But you can't beat Hayden's "Middle Passage" or Clifton's "cutting greens" for teaching all that a poem can hold and explode.
RF: You changed your name to Shahid while you were in prison, to reflect your position as "witness" (the Arabic meaning of the name), a writer, the one observes how people can destroy themselves. And the title of your collection of poetry is Shahid Reads His Own Palm. While it was an homage to the poet Agha Shahid Ali, it also references that aspect of you as witness. If, as you have said, your non-fiction is about you or "Dwayne's view of eight and a half years in prison," while your poetry is about what you observe of the world, why did you choose to include the name you took on in prison in the title of your collection of poetry? What part of what Dwayne sees about Dwayne in non-fiction is left behind when Dwayne talks about the world in poetry?
RDB: I have had many changes in my life. Many paths to who I am now. "Shahid" is an identity that served me when I didn't have a full understanding of my ability to witness, to write and to be me with my father's name. There is always more wrapped up into any decision than what serves any particular question. I can't really make people understand the reasoning behind the name change unless they are willing to understand how invested you can become in what your name means -- in what you imagine it represents. At 16, Reginald Dwayne Betts represented so much of the ways in which I had become my father. But the thing is I've grown a bit since being the 16-year-old kid who needed a new name to imagine a different life. And this doesn't reduce the affinity I have for the name, or for the poet Agha Shahid Ali, whose work I encountered years after I began carrying the name. Roger Bonair Agard says of his father in a poem "forgive me, for I have become you, inadequately" and I often feel that way -- feel that, once I was released from prison and began to speak with my dad more and see him in a more complete light, I started to understand all the ways in which I'd reduced him to a stereotype and in turn reduced my own possibilities into a similar box. So when I turned to embrace that name, my name, Reginald Dwayne Betts, it is owning who I am. "Shahid Reads His Own Palm" is the title of the poems because frankly I am that too. But I hope that I'm moving to the point where what Dwayne sees and what the boy who became a man in prison saw are more closely aligned. I'd like to imagine not having to give up what that boy learned as I embrace fatherhood and manhood and freedom and being a husband and all those different understandings of who I am that would benefit from the naivete of a kid who did understand how much is in a name.
RF: In April this year you were appointed by President Obama to serve on the Federal Coordinating Council on Juvenile Justice. You will serve for three years alongside some of the highest ranked members of the president's cabinet, including Attorney General Eric Holder, Secretary of Health & Human Services Katherine Sebelius and former director of the CIA and now Secretary of the Department of Defense Leon Panetta. You are the first person appointed to this commission who has been affected by the system of justice that the council hopes to impact. How does it feel to now be in a position that oversees, as far as policy is concerned, the very people who sent you to jail? While, obviously, you will be working to push through a collective agenda, what one thing would you change if that was all you could do during your tenure?
RDB: I should be clear about the Federal Coordinating Council and the Office of Juvenile Justice and Delinquency Prevention. There is important work done by OJJDP, and I'm fortunate to be a part of the system. Fortunate to work closely with really committed individuals -- but often it will not be a Leon Panetta or some of these other really high ranking officials at the meetings. There will be someone from their office -- and AG Holder makes it a point to chair the meetings as often as he can. But the work goes beyond the names of the people who attend the meetings, the work is, at the end of the day, done on a daily basis by people's names we never hear. I'm fortunate to be one of those nameless folks, particularly because my appointment demonstrates that at the very highest level of this nation, decision makers are saying that there is a point where you can redeem yourself and serve the public. But I wouldn't at all say that I am overseeing the people who sent me to jail, in fact I sent myself to prison when I carjacked a man. Of course I have issues with sending juveniles to prison with adults, but there is no way that I can view this appointment as a role reversal of any kind. I've just been fortunate enough that people have helped me train myself to be an effective advocate and consequently some of the work I've done was noticed. As far as agendas go -- to be honest, I have attended one meeting. It is far too early for me to say anything concrete about what I expect.
RF: After the murder of Trayvon Martin, writer Tayari Jones spoke on NPR about the way in which black mothers taught their sons how to "live in a world that fears them." Black girls, she says, learn to protect the men they loved by reminding their men to "keep cool, keep quiet." How does this climate of fear impact you as you not only as someone who knows what it is like to be judged so harshly by a criminal justice system that is biased against young black men, but as the father of two sons?
RDB: I don't really feel like I live in a climate of fear. I do feel like I live in a country where how much money my wife and I earn is crucial to the life we can provide for our sons. No, let me be more specific -- our income is crucial to our sons staying out of prison. The statistics bear it out, if you want a young black boy to stay out of prison -- make 70,000 or so dollars a year. And it sounds crass, but that income level will do all kinds of important things: change your school district, probably mean that you have some college, mean that you don't have to deal with the stress and overwhelming violence that often comes with poverty. This isn't to deny the persistent and pernicious impact that racism still has in the U.S., but it is to say that I'm aware of how someone with the successes I have had could easily act as if the problem is always race and then have race become a means to avoid the serious problems with education, income equity and frankly the cost of renting an apartment in America.
RF: You were an avid reader before you went to prison but you became a writer while you were there. As you continue your activism while also writing both poetry and prose, do you find that the narrative of social-justice pervades both forms? Do you ever actively choose to avoid those issues? Or do you feel that everything we have to say, so long as it is about our place in the world, must necessarily comment on the justice or lack thereof within it?
RDB: I think I just write what I'm focusing on, what is troubling me, what I want to think more about. In the past I haven't tried to confront certain issues with the justice system directly in poetry -- write poems that deal with juvenile certification, or the drug trade, etc. Now though, I feel like for the poems to be true to me they have to work those ideas in, because I know to do that, I'll end up challenging myself as a writer. I'll end up figuring out how to be poetic and not dogmatic, or how to be both. So many of the decisions that writers make now seem a product of a writing community -- I mean seem a product of imagining a writing communities response to that work. I think about this more, how to avoid this and how to write, not necessarily what I want to read, but work that makes people confront real tangible things in the world, as well as the fancy, as well as that personal "I" that's about so much emotion but so little of the weight of what brings leads a young man to have downcast eyes.
RF: You are a Cave Canem Fellow who has benefitted greatly from the mentorship that is the bedrock of the organization. In speaking about Cave Canem, you said that it is a system that allows younger poets to "access the elders in African American literature in a way that allows for the emergence of a (new) generation of black writers." To what extent do you think that creative work depends upon the practice of paying-it-forward not only to younger, newer writers but laterally, to your peers? What, if any, are the most necessary forms of support that one poet or writer can give to another?
RDB: This changes so much every day. Cave Canem is great for the opportunity it affords young writers. I've met some of the greatest poets Black America has ever produced and wouldn't change that for the world. I don't know though -- this idea of paying it forward is just what you do to be human. Or to be a good man, a good woman. I'm not sure if it has anything to do with the writing. It's like -- Cornelius Eady and Toi Derricote have enabled a generation of young writers to imagine themselves as great, even if they are, if we are, at best mediocre. And this is good -- a space for mediocrity to live, to become the water from what emerges something that makes the average cat who doesn't read poems on a regular basis just shudder at the sense of something. That's what paying it forward is about, I think, creating a climate where excellence can be groomed. The most necessary forms of support one poet can give another? I have no idea. I have two children. I have bills. I have rent to pay and frankly, I have come to the realization that a lot of this is a show -- so maybe for me, the most necessary forms of support a poet can give another is the truth that writing a poem doesn't remove you from the world and that the world exists, just as importantly, in the mundane steps one takes to build a house, to build a home, to build a love. At the end of the day a poem is just words that my family can't eat. And so what the world dies from the lack of those words, the world dies much more quickly from the lack of bread. So learn how to do both, without reducing the work of either.
RF: Given the realities of your daily life as a father and husband, how do you feel about the this particular affirmation from Poetry and the "class of 2012" fellowship winners?
RDB: It's always nice to win fellowships and awards. More for me it's the understanding that this work of writing doesn't always lead to financial success, and so the fellowship is Poetry saying we believe in what you're doing enough to offer financial support. I appreciate that. But then too, it's this idea of audience, having it increase and having your work be, even if only for a minute, in the conversation with other writers of your generation. So for me I think about Rickey, whose work I dig, and I think about Jacob, who I just met but whose work I also enjoy -- and I recognize that now, Poetry has offered some folks the opportunity to see all of our work together in the context of this honor.
Related
Popular in the Community