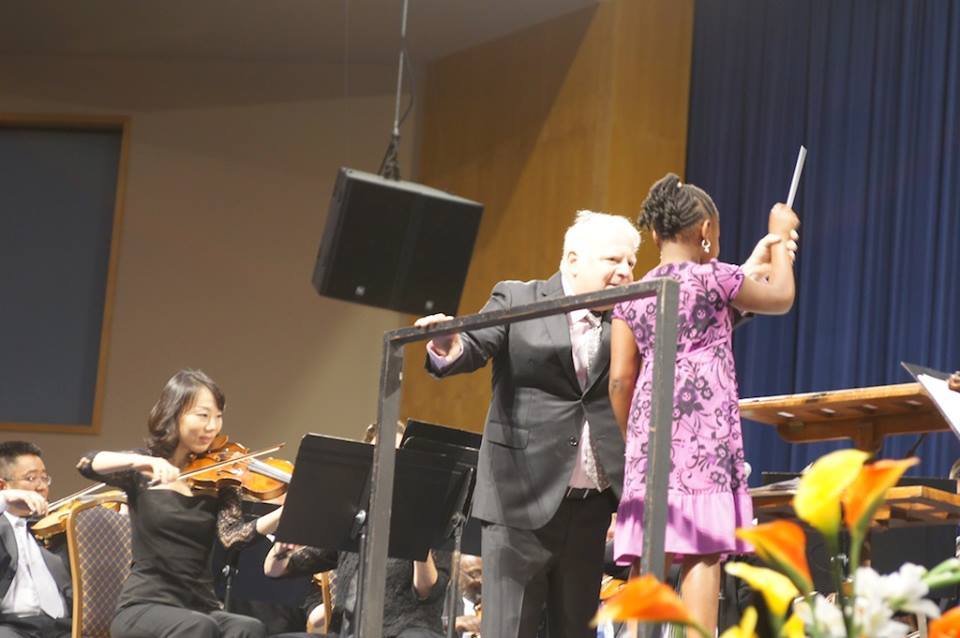 Words are wonderful and confusing things. On one hand they attempt to clarify our thoughts, but on the other, they lead us to yet more words that muddy up the water.
I thought about this when I came across an article that addressed issues orchestras across the United States are currently dealing with. Among these is what defines a top tier orchestra and how many ensembles are included in this group. The magic number has previously been five but has recently expanded to ten. Orchestras not included in the top ten would be considered "regional" according to some journalists and others within the industry. These naysayers also predict an end to the aspirations of musicians and even the demise of the orchestra itself.
Really? Does serving the interests of one's community truly take them out of the international marketplace? Would there be a massive defection from the orchestral ranks just because playing to a devoted audience at home was considered demeaning? And what is wrong with being regional?
During the six-month strike at the Detroit Symphony, all sides spoke about the need to reach out to a broader public. At that time the musicians played several concerts in the suburbs as well as in the downtown areas. When the dust settled in Motor City, this newfound audience actually became a source of revenue. Even more importantly, it created a new group of listeners who came to hear the orchestra for the first time and returned for other concerts later in the season.
Now, two years after the strike, we performed pre-season concerts not in the acoustically marvelous Orchestra Hall, but in locales in and around the city of Detroit. Communities apply to have the DSO come to them, with the competition quite fierce between venues. We play in high school auditoriums, places of worship and civic centers, each time to full and wildly enthusiastic houses.
Later this year, we will return to six of our partner locations for a series of four neighborhood concerts in each. This has helped us increase our total subscriber base by more than 2,500 people. They represent all age groups, races and nationalities. Everyone understands that this is exactly what is needed to garner support, both in attendance and in financial contribution, in order to move forward.
Does this mean that we have abandoned our national and international interests? Not at all. In fact, the week prior to the community concerts, the DSO traveled to New York and presented a program at Lincoln Center. Last season we played two concerts at Carnegie Hall, and there is talk of major tours in coming years. In addition, due to the ability to broadcast all of our subscription concerts on the Internet, we reach more than 100,000 people worldwide for each performance. In other words, we have redefined the definition of the word "audience."
As I write this we are about to have auditions for two major positions in order to fill vacancies in the orchestra. The number of applications has exceeded our wishes, with candidates coming from all over the world. These include musicians of vast experience as well as younger players fresh out of conservatories. It certainly does not bother them that one of the first things they will do as a member of the Detroit Symphony Orchestra is to perform for a developing audience as well as the seasoned veterans who hear us in Orchestra Hall.
Every orchestral institution must deal with its problems in an individual way. What has been working in Detroit may not be appropriate for any other metropolis. However, there is an undeniable fact: every orchestra includes the name of its city or state in its name. It would therefore follow that each has an obligation to support its own community. Everything else comes after that.
As T.S. Eliot wrote, "Home is where one starts from."
REAL LIFE. REAL NEWS. REAL VOICES.
Help us tell more of the stories that matter from voices that too often remain unheard.