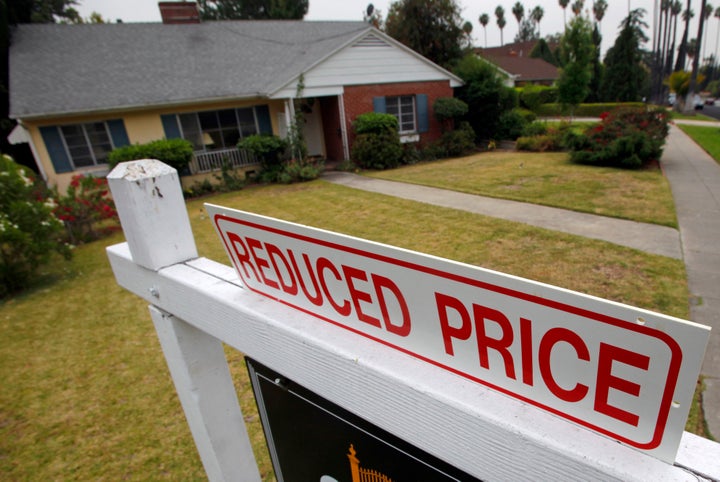 CHARLOTTE, N.C./NEW YORK (Joe Rauch and Jonathan Stempel) - Regions Financial Corp (RF.N) agreed to pay $210 million to settle regulatory probes that its Morgan Keegan unit fraudulently misled investors about the risks of mutual funds filled with risky subprime mortgages.
Regions, a large southeast U.S. regional bank, also said it hired Goldman Sachs & Co to explore "potential strategic alternatives" for Morgan Keegan, suggesting a possible sale of some or all of the brokerage and investment banking unit it has owned since 2001.
The settlement with the U.S. Securities and Exchange Commission, the Financial Industry Regulatory Authority and five state regulators stemmed from roughly $1.5 billion of estimated investor losses tied to five Morgan Keegan funds.
Some of these funds, including "investment-grade" funds that Morgan Keegan marketed as conservative investments for older investors, lost more than 50 percent of their value in 2007 as credit conditions deteriorated.
James Kelsoe, a former Morgan Keegan portfolio manager, agreed to a $500,000 fine and permanent securities industry ban, the SEC said. A Morgan Keegan comptroller, Joseph Thompson Weller, agreed to a $50,000 penalty, it added.
"The falsification of fund values misrepresented critical information exactly when investors needed it most -- when the subprime mortgage meltdown was impacting the funds," SEC enforcement chief Robert Khuzami said in a statement. "Such misconduct does grievous harm to investors."
Regulators from Alabama, Kentucky, Mississippi, South Carolina and Tennessee were also part of the accord.
Regions said it had previously set aside funds covering the full settlement. The accord calls for Regions to pay $200 million into funds administered by the SEC and the states for investors. It will also pay a $10 million fine to the states. The payment into the SEC fund includes a $75 million penalty.
Morgan Keegan is based in Memphis, Tennessee, and Regions in Birmingham, Alabama.
On Tuesday, the SEC announced JPMorgan Chase & Co's (JPM.N) (JPM.N) agreement to pay $153.6 million to settle charges that it defrauded investors who bought mortgage securities sold just before the nation's housing market collapsed.
Unlike most other large U.S. banks, Regions has yet to receive regulatory approval to repay the $3.5 billion it took from the Treasury Department's Troubled Asset Relief Program.
The settlement "gives Regions greater flexibility with respect to the Morgan Keegan franchise and the ability to explore opportunities that are consistent with our strategic and capital planning initiatives," Regions Chief Executive Grayson Hall said in a statement.
It is unclear what Regions might fetch for Morgan Keegan.
"Regions needs a great deal of capital and selling Morgan Keegan would be a great way to get part of the way there," said Richard Bove, a banking analyst at Rochdale Securities LLC. "Its tough to say what price they could get."
In its original complaint, the SEC said Morgan Keegan fraudulently hid the falling value of some mutual funds between January and July of 2007, and "recklessly" sold fund shares to investors based on inflated prices.
The SEC also accused Kelsoe of directing his accounting department to make repeated, arbitrary "price adjustments" to boost the securities' perceived value, and Weller of failing to ensure proper pricing for the securities and mutual funds.
It is rare for any bond mutual fund to suffer losses of the magnitude suffered by the Morgan Keegan funds, and Morgan Keegan has faced a slew of related arbitration proceedings.
"No investor is giving up any rights or any claims" in such proceedings, Joseph Borg, director of the Alabama Securities Commission, said on a conference call.
Hyperion Brookfield Asset Management Inc took over management of some Morgan Keegan funds in 2008.
In afternoon trading, Regions shares were up 5 cents at $6.35 on the New York Stock Exchange.
(Editing by Andre Grenon, Dave Zimmerman)
Calling all HuffPost superfans!
Sign up for membership to become a founding member and help shape HuffPost's next chapter