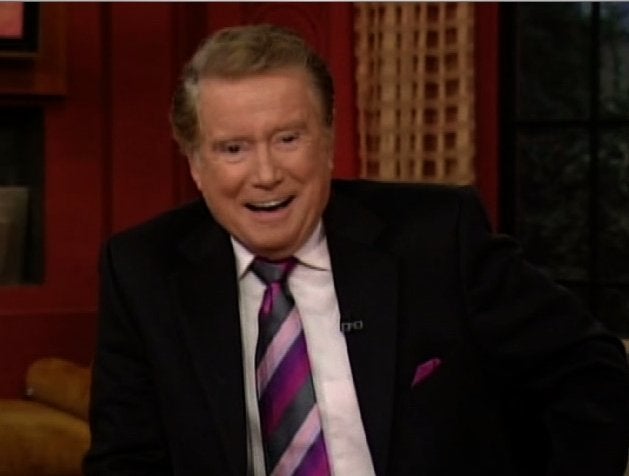 On yesterday morning's "Live with Regis & Kelly," Regis announced, somewhat indirectly, that he's planning on taking Thursdays off next year (he already takes Fridays off). He was filling Kelly in on his lunch with new WABC (New York) General Manager Rebecca Campbell, in which they discussed their schedules.
"So I brought her up to date on what I do," Regis told Kelly. "And I said, 'You know I have Fridays off.' She said, 'Really?' So like an idiot — and this is the biggest faux pas I've ever made in my life — I said, 'Yeah, yeah I do. And next year, I'm gonna have Thursday and Friday off.'"
Regis reported that the tone of the lunch suddenly changed, as "effervescence" turned into "bone-chilling silence."
Campbell went on to tell Regis that she had "read the contract," which clearly did not include Regis' planned four-day weekend, to which Regis responded, "I never read my contract!" A "Live" spokeswoman told the New York Post's Michael Starr, "We never comment on contractual matters."
Popular in the Community