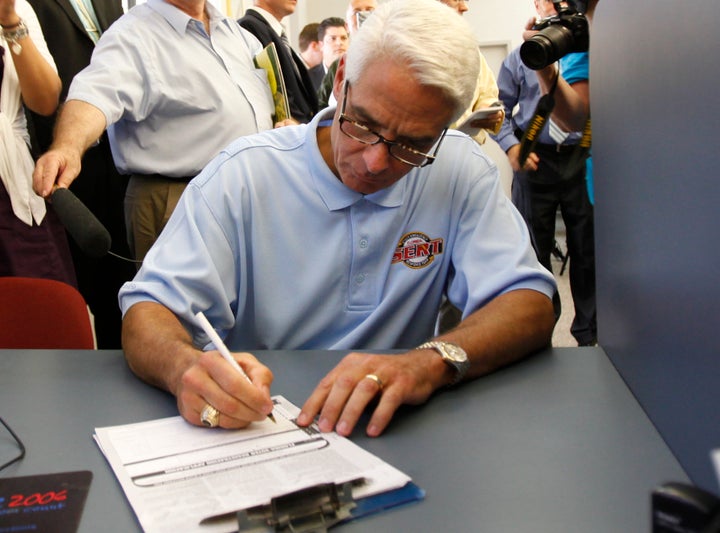 There is a good chance that our current president will lose the 2012 election. Registering as a Republican is the main way you get to have a say as to which Republican candidate gets the nomination and could end up as your next president.
It can take up to three months to get officially registered as a Republican, so doing it now is important, and the primaries start in early February 2012. This simple form can be picked up at your DMV or post office. You must do this in early October to allow adequate time.
If you are shaking your head as a Democrat thinking, "Why would I register as a Republican?" imagine what you will be thinking as President Perry takes his oath because all Americans did not stand up and vote in the primaries for the Republican candidate they wanted most.
Once you are registered, you will be sent a card that tells you where you vote, and you will need to find out when your state's Republican primary is.
Some states have open primaries and registered Independents can vote in either the Democratic or Republican primary.
If you want your voice to be heard and you want to avoid having a president you absolutely do not agree with on anything, pick the Republican candidate you think is best and vote for him or her in the primary. Even as a registered Republican, you can still vote for our current president in the 2012 election. Registering as a Republican allows you to vote in the primaries but does not limit whom you vote for in the actual presidential election.
REAL LIFE. REAL NEWS. REAL VOICES.
Help us tell more of the stories that matter from voices that too often remain unheard.