 In the wake of a chemical spill that left 300,000 West Virginians without safe tap water for days, half of Americans favor tightening regulations in order to protect public water supplies and on companies that use and store chemicals, according to a new HuffPost/YouGov poll.
Fifty-one percent of Americans in the new poll said that the government should do more to regulate companies that use, manufacture and store chemicals, while 30 percent said current regulations on those companies are about right and 7 percent said the government should do less. And 50 percent said the government should do more to regulate the safety of the public water supply, compared to 34 percent who said current regulations are about right and 5 percent who wanted less regulation.
New regulations in each case were favored by big majorities of Democrats and nearly half of independents. Republicans were more likely to say that current regulations were about right than to favor new regulations.
The poll comes after 7,500 gallons of 4-methylcyclohexane methanol, a chemical used to clean coal, spilled into the Elk River in West Virginia earlier this month, leading to a prohibition on tap water in nine counties for about a week and forcing schools and businesses to temporarily close.
But the survey finds little evidence that Americans were paying close attention to the West Virginia spill. Asked to choose between two recent stories about local events that made national news, 31 percent said that they were paying more attention to the chemical spill and 29 percent said they were paying more attention to "a controversy involving New Jersey Governor Chris Christie." Another 34 percent said they hadn't been paying attention to either story.
Even so, only 34 percent of Americans in the new poll said they were "very confident" that the tap water in their area was safe to drink, while another 38 percent said they were somewhat confident. A combined 25 percent said they were not very confident (14 percent) or not at all confident (11 percent).
Among Americans who said they actually drink tap water more frequently than bottled water, confidence was somewhat higher, with 46 percent saying that they were very confident and 40 percent saying they were somewhat confident in the safety of their own tap water. Those who mostly drink tap water were also somewhat less likely than those who mostly drink bottled water to support more regulations on the water supply and on the manufacture and storage of chemicals.
Among those who mostly use bottled water, only 20 percent said that they are very confident in the safety of their own tap water, which may be why they're already avoiding public water for drinking.
Overall, 54 percent of respondents said they more frequently drink tap water, and 43 percent said they most frequently drink bottled water.
The HuffPost/YouGov poll was conducted Jan. 15-16 among 1,000 U.S. adults using a sample selected from YouGov's opt-in online panel to match the demographics and other characteristics of the adult U.S. population. Factors considered include age, race, gender, education, employment, income, marital status, number of children, voter registration, time and location of Internet access, interest in politics, religion and church attendance.
The Huffington Post has teamed up with YouGov to conduct daily opinion polls. You can learn more about this project and take part in YouGov's nationally representative opinion polling.
Before You Go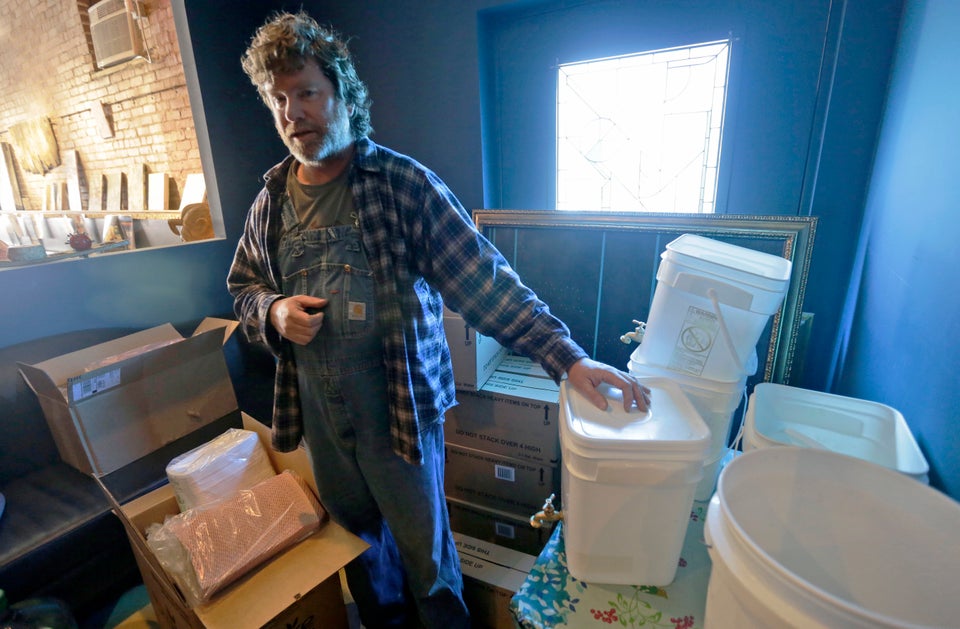 West Virginia Chemical Spill
Popular in the Community