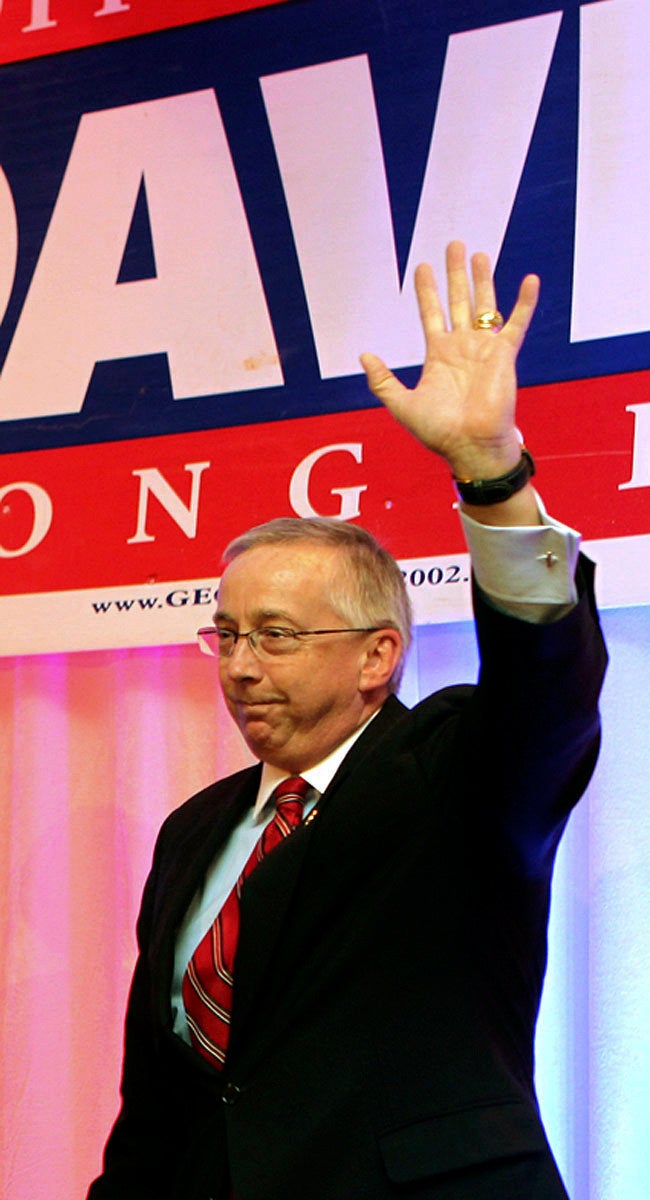 WASHINGTON -- The notion that the Obama administration has gone on a wild, job-killing regulatory spree has become one of the core articles of faith for the increasingly dominant anti-government wing of the Republican Party.
As a result, GOP members of Congress are furiously attempting to limit red tape. The most far-reaching attempt -- Kentucky Rep. Geoff Davis' Regulations from the Executive in Need of Scrutiny (REINS) Act -- would require Congressional approval before any major regulation issued by federal agencies could go into effect.
But two recent studies by public-interest groups show just how far that is from the truth.
Public Citizen just completed an extraordinary flowchart illustrating the federal rule-making process as it currently exists. As the 75-item chart makes clear, rule-making is staggering in its complexity. Public Citizen's Alex Chasick calls the process a "laborious, nearly Sisyphean struggle to complete a rule in spite of numerous constraints placed on agencies by Congress and the President."
"Rather than regulating too quickly," Chasick wrote in a blog post accompanying the chart, "agencies promulgate regulations very slowly, with rulemakings typically lasting several years or longer. As agencies struggle to complete rigorous analyses with limited resources, they do so in a race against time: a change in Congress or the White House could stop a rule in its tracks and moot years of research and analysis."
Indeed, the pro-regulation Center for Progressive Reform (CPR) has a new report out identifying 12 critically important regulations that the White House is still pushing through the process -- nine of which, it warns, are in danger of not being completed during Obama's first term.
The unfinished regulations it highlights would cover hazardous air pollution from boilers, ozone and particulate matter air pollution, greenhouse gas emissions for petroleum refineries and power plants, fuel economy for vehicles, the limited reach of clean water regulations, coal ash disposal, worker safety, miner safety, infant formula safety and toxic chemicals.
"The Administration came to town with a long to-do list of environmental, health, and safety rules," report co-author and CPR president Rena Steinzor said in a statement. That was "largely because the Bush administration all but put the brakes on regulatory safeguards for eight years. We're now 27 months into the Administration, and the practical window for getting some of these rules done will begin to close next summer. The hard truth is that we're not seeing the necessary sense of urgency," she said.
And these are not things that require congressional approval, CPR points out; the onus is entirely on the administration.
Beyond the process itself, CPR identifies three factors for the slow progress: Delays created by the White House's Office of Information and Regulatory Affairs; political pressure from industry and its allies; and what it describes as "needlessly protracted deliberations by the agencies themselves."
How urgent are these regulations? Two of the rules considered in danger of not being completed before the end of Obama's first term involve the important issues of urban stormwater runoff and mountaintop removal mining.
Every day that stormwater rules are delayed, more urban pollution runoff -- like motor oil, lawn fertilizer, and pet waste -- is flowing into our water supply and destroying aquatic life. In 2008, the nonpartisan National Research Council issued a report that concluded that the Environmental Protection Agency's approach to regulating municipal storm sewer systems was inadequate.
The next year, the EPA issued a request for public input on how stormwater should be regulated. Many comments and listening sessions and questionnaires later, however, it's not clear how fast things are proceeding.
Mountaintop removal, meanwhile, continues to ravage Appalachia. It turns forested peaks into barren plateaus, burying local streams, leaving behind pools of toxic slurry and creating poisonous runoff that oftentimes gets into the local water supply.
The George W. Bush administration eased restrictions on mountaintop removal; the Obama administration declared that reducing the environmental and health consequences of such mining was a high priority.
Several agencies, including the EPA, have agreed to issue new guidelines -- but they aren't moving fast enough, says CPR. The EPA in particular, the group says, has already missed a deadline for issuing a final guidance on what water quality standards are required before issuing permits for mountaintop mining operations. The guidance, it seems, is now in the hands of the White House.
*************************
Popular in the Community