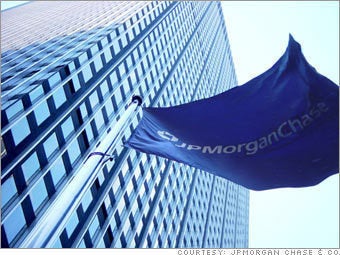 In the spring of last year, two investment arms of J.P. Morgan Chase & Co. began accumulating shares in Rural Cellular Corp., a small Minnesota provider of mobile-phone service. The bank units, which hadn't previously owned any shares, reported a combined 2.4% stake at the end of June.
The timing turned out to be fortunate for J.P. Morgan. On July 30, Rural Cellular's stock jumped 34% after the company announced it was being acquired by Verizon Wireless. The two sides had been negotiating since at least early May. The investment bank that advised Verizon Wireless in the deal: J.P. Morgan.
Investment banks aren't allowed to trade on their inside information about potential mergers. But sometimes by chance, one arm of a bank will buy a stock without knowing that another arm is advising on a deal. That's what J.P. Morgan says happened with Rural Cellular. "These purchases were made on behalf of our clients and were totally appropriate," says a spokesman.
Regulators are now conducting a broad review of pre-deal trades by investment banks to determine if they were coincidences, or something else. It isn't clear what deals they're looking at.
Related
Popular in the Community