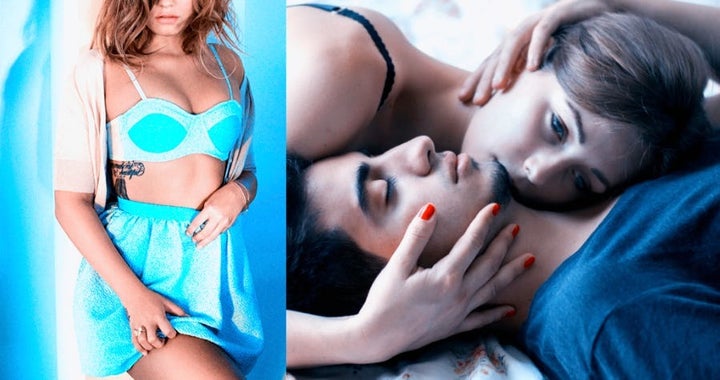 As fellow singer and actress, Selena Gomez, belted out in her 2014 song hit, "The Heart Wants What It Wants." Some of us can really relate to this. Gomez is only one of MANY people who have taken their own love stories and heartaches to their art, something to perhaps encourage and inspire us all. Movies and television shows have also played an important role in the meaning of love. Whether that is to find it, get through it, or how to heal move on—aka, a breakup—millions of people go through the ups and downs, as well as sacrifices it can sometimes take, when it comes to falling in and falling out of love. Whatever the case may be, love is truly out there for everyone; often, most of us might need to take a step back and stop searching. It will come when it is time. Love is said to be about timing, patience, and more patience. It comes at one when it is least expected, like these fifteen stories below. For a more in-depth look at some familiar and not so familiar faces, as you will see in the following list, also be prepared of these stories. For instance, did you know that many relationships evolve from the coding guidelines; aka when the rules are bent. These fifteen love stories had all started in rehab!
15. What goes on in the storage closet ?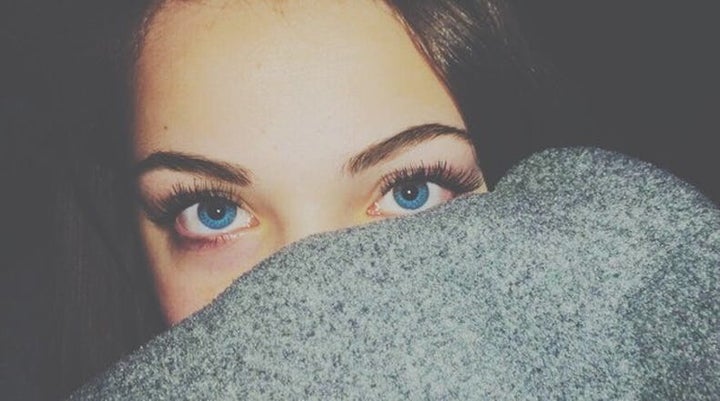 Like any work environment, a rehabilitation center still goes by regulations of there being no intimacy amongst the people seeking treatment. As contributor, Lora Somoza, of the website The Fix states in an open letter of the truth about rehab romance is how it should be expected. Somoza makes a point of taking the booze, dope, and addictions away will only heighten the crave for something desirable into something else. Basically, she says that the withdrawals from not taking that next sip or shot or snort and smoke creates a intimate tension; a hunger. Lora then mentions that addicts are prone to finding ways to make things work, such as a rehab romance. Even if one is told, "No," they will still sneak it in which is often seen with secret hookups or make out sessions. That was the case for Somoza who claimed of sneaking in a smooch or two even when the clinic had enforced rules. She said that the safest place in having those secret kisses or flat out getting it on was in the storage closet.
14. The secret affair that started in rehab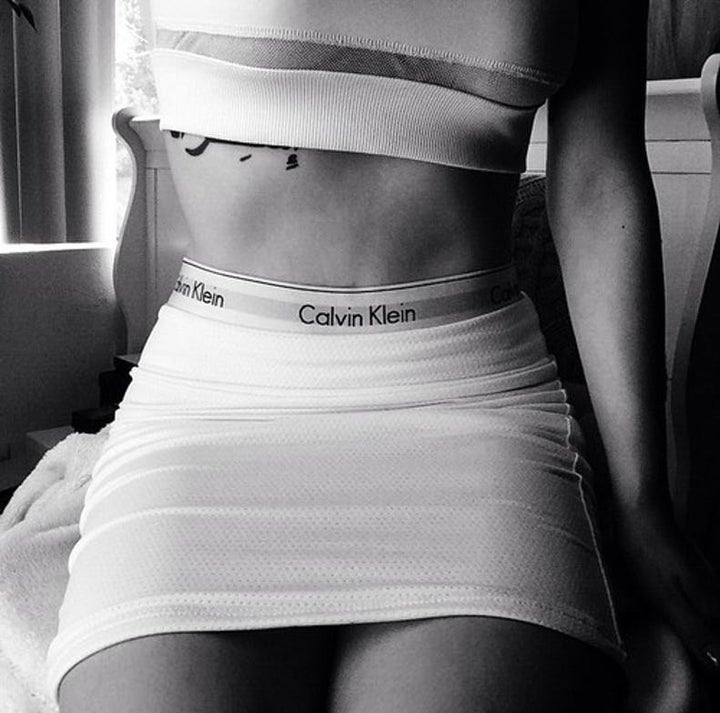 "You let your v cast your ballot," Thought Catalog contributor, Nicole Beattie, states in her behind-the-scenes personal story on rehab romance: she has had every one of them. Beattie was like any teenage girl who partied and had her fair share of waking up the morning after, hungover. However, her life took a different direction after awakening one morning with her boyfriend…both post-coital in front of a majority of the student body at the Blake Upper School. She had only been attending the school for two months. Beattie was sent home and she slept it off, only to awaken the following morning to an intervention. Sitting next to her mother was author, Melody, of the novel called Codependent No More. Both Melody and Nicole's mother confronted her that she had a drinking problem. Beattie disagreed with them at the time, but she was still sent to Hazelden Center for Youth and Families. After three-days into detox, she would immediately start an affair with her future boyfriend, Anthony, a twenty-one-year-old who is battling a very serious addiction. These were one of her encounters with a rehab romance.
13. Sneaking off for random (and secret) flings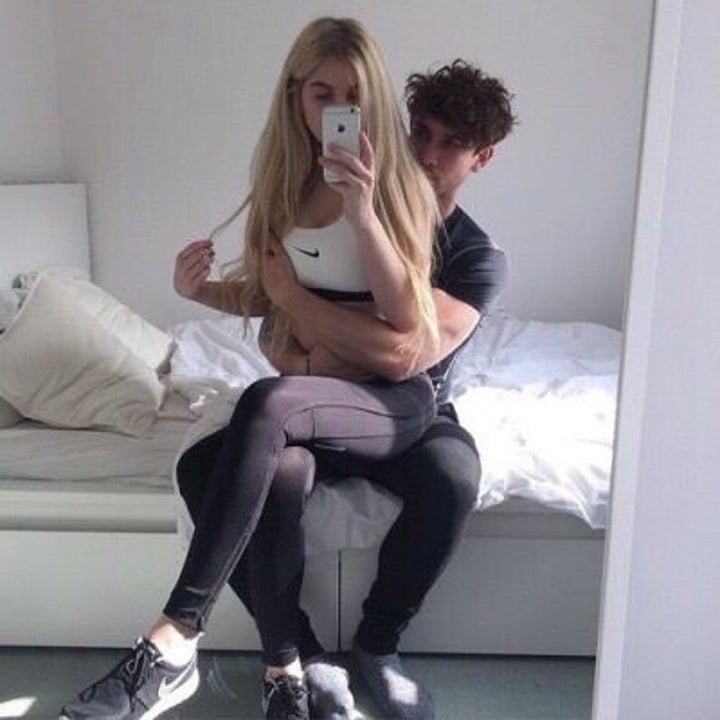 One rehab romance story after the other can become exhausting. That was the case for one Holistic Recovery Center contributor who stated that getting involved with someone romantically in rehab was one of the worse decisions they made. After all, if the relationship fizzles out and goes bad…then it is both an awkward and tricky situation to be in. This Holistic contributor believes that rehab romance sort of becoming a trend for one particular reason. That reason is validation; often when patients have restrictions, such as in rehab, it is said to heighten their withdrawals, because they need a new outlet to fill in those hours they spent on drinking and/or drugs. So, our Holistic contributor had carried in the back of their mind that getting involved with anyone romantically was a bad sign to begin with. However, they started developing deeper feelings for a fellow client that led to sneaking off for random hookups. They were in love and the relationship carried on beyond their leave from rehab; however, when the Holistic contributor found out she was pregnant, it was already rocky enough. The couple had broken up a month beforehand due to their relationship becoming physical.
12. Susanna Kaysen (the real Girl Interrupted)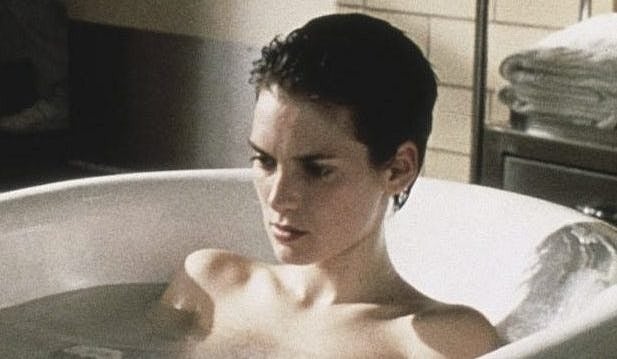 Remember that movie where actresses, Winona Ryder and Angelina Jolie, played mental patients? It was a movie called Girl Interrupted, which is based on the true story of Susanna Kaysen (played by Winona Ryder). In the late sixties, Kaysan was sent to a psychiatric hospital after she had attempted suicide by overdosing on a handful of pills. She was diagnosed with a bipolar personality disorder at eighteen-years-old. Although mental illness and mental health, in general, is being highly embraced in today's time, back in the sixties, it was shunned. Kaysan describes her stay at the hospital in positive matters, considering the friendships that she built with other patients. This included Lisa Rowe (played by Angelina Jolie in the film adaptation); Georgina Tuskin; Lisa Cody; and Daisy Randone. Kaysan's to go-to gal was Rowe, as depicted in the film itself, who would goof off and get into regular and common teenage trouble such as not going to sleep when told to. There is even a scene where both Kaysan and Rowe sing, "Downton," to a fellow patient, who was taken to the ward, outside of their room to cheer her up. Kaysan then proceeds to kiss one of the guards, something which she does not go into full depth in her memoir. It is hinted that she was a rebellious teenage girl who was out to have fun and to never harm anyone.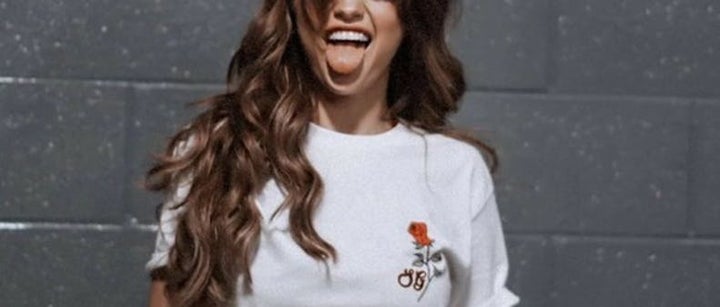 They say young love is young love…well, that is usually the case when it comes to your typical love story of boy meets girl, boy speaks to girl, and the boy falls for girl. Movies and television shows have been showing this premise from the Stone Ages; well, not literally but it is repetitive. A prime example is (500) Days of Summer that goes into the greater depth of falling in and out of love. Yet that is not always the case for most love stories. According to Wits Inn Recovery, a former patient who wanted to remain anonymous told his story of falling in love while in rehab. The teenage boy explained that it is always a big "no-no" when it comes to dating during recovery as an addict, let alone fall for another patient and act upon those feelings; aka, making it official or in today's terms, "DTR – Define the Relationship." A noble aspect of this young gentleman's advice of rehab romance is to own up IF one relapses due to the relationship coming to an end. It appears that might have been the case for this love story.
10. "Help! My daughter fell in love in rehab!"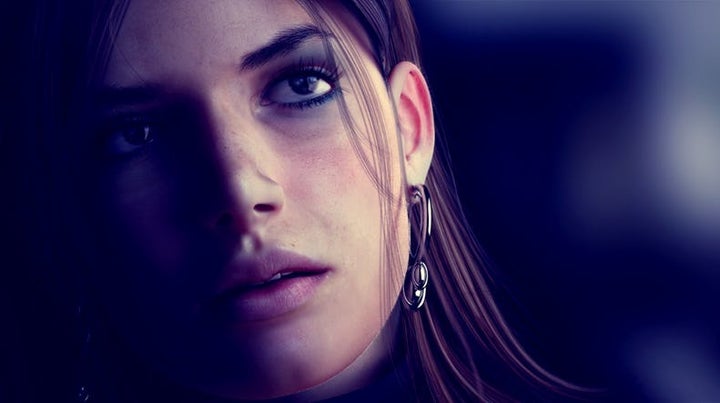 It is one thing when a parent seeks treatment for an addiction; however, most of us cannot imagine the agony and stress and overall, pain that a parent goes through when it is their own child. Parent, Jennifer Daddio, took her worries to the NY Daily News when she found out that her daughter, a recovering addict, had fallen in love with another patient in rehab. Part of the cause to Daddio's fret and worrying was that she had always dreamt of a white wedding—a common fantasy dream of the mother-of-the-bride. Yet Daddio was known as the mother-of-the-bride who hosted a wedding at a reception hall. The worst part was the debt that it would later put Daddio in, primarily when the wedding planner had quit prior to the actual so-called big day. As you scroll through Daddio's comment on the NY Daily News forum, fellow Dr. Dave only responds to her in positive ways of thinking. Dr. Dave mentions other people, including actors, Elizabeth Taylor, Jeremy London, and athlete, Tiger Woods who had all fallen in love or even had affairs while in rehab. Something that Dr. Dave ends on is the importance of a 12-step program.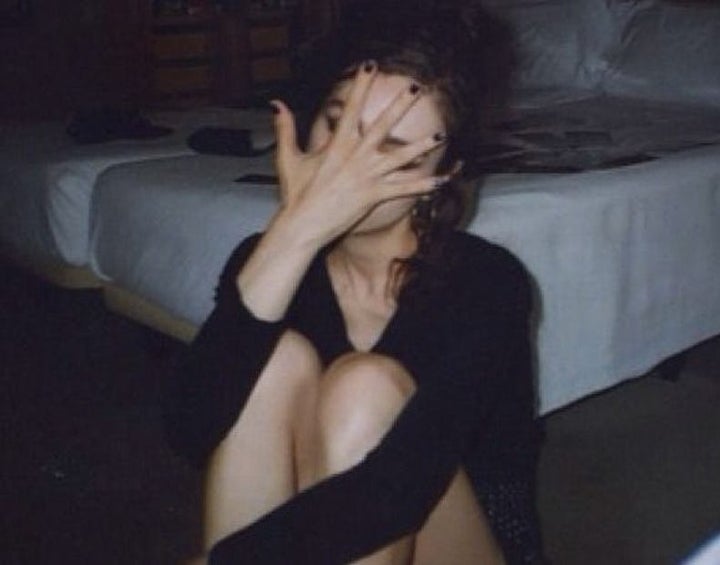 "Some partners share a bank account or a Labrador. We share a caseworker, a doctor and a therapist," as a contributor of the Fix, Anna James, says of falling in love with a patient at the rehabilitation center she was checked into for alcoholism. James' writing of her brief affair with a man, who shall remain anonymous, from a lower-class in Swiss, Germany. Although this was breaking the code of content because it has always been a big NO for dating in rehab, their casework approved. When he was asked if he loved James, the Swiss-German man responded, "Yes," immediately. The rehabilitation center kept the couple in-check, making sure that they were not officially together until their program came to an end. At twenty-seven years old, James wraps up her tell-all that she is still figuring things out in life and when it comes to her sobriety. Today, she has been sober for more than fifteen years, a huge step for a recovering alcoholic.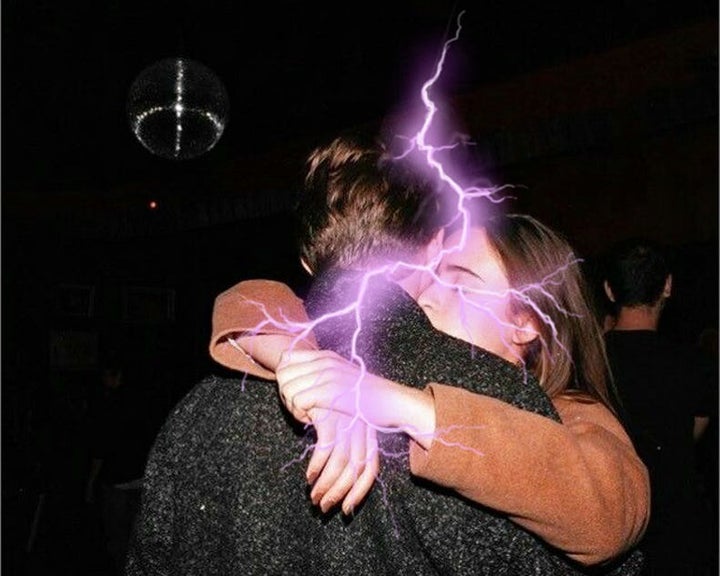 User, Vadams, took to the forums section of the website to blast her thoughts and feelings on her husband who had checked into rehab back in September 2013. Her post was dated only three-weeks after his check-in. She stated that her marriage was immediately on the rocks as soon as he had left home. Vadams had explained how strange and uninterested her husband would sound when he called, something that most loved ones count the days down to. Overlooking the strange phone calls, she stayed hopeful, wishful that their in-person time spent together would bring back good memories. But…that was not the case as well; she described the times she went to go visit him, he acted like a stranger. She described her husband as less affectionate; he refused to even hold her hand, something that most couples did during a visit. Soon, she had received an answer to her husband's shift of behavior when the rehabilitation program called her. They had informed her that her husband was discharged for kissing another patient, something that the rehabilitation has a no policy code for. He then informed his wife of needing time to work on himself. Until this day, the couple's status remains unknown if they worked it out or stayed in splitsville.
7. Actress Elizabeth Taylor and her seventh husband, Larry Fortensky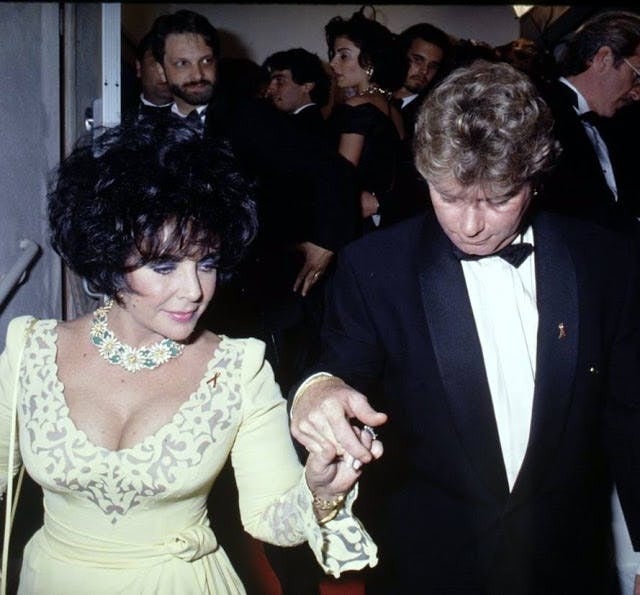 Acting legend and a violet eyed beauty (literally!), Elizabeth Taylor was the eye of the tiger for many men. Taylor was a catch so, it was really no surprise that she had many suitors; however, the downside was how it became a gamble. Allegedly, it was said that many of the Hollywood studios would place bids on, "Who would get to marry Elizabeth Taylor;" in fact, the contestants consisted of many famous names such as Glenn Davis, William Pawley Jr., and film tycoon, Howard Hughes. With that kind of money, Hughes offered a six-figure to Taylor's parents to marry her. They declined. Taylor married eight times in her life, out of love. Her first marriage occurred at the age of eighteen to Conrad "Nicky" Hilton, heir of the Hilton hotels. Taylor had developed a reputation for her drinking and drug addiction, winding up in rehab in the late eighties. There, she met a construction worker named Larry Fortensky at the Betty Ford Center. They couple married a few years later in 1991 at one of Taylor's close friends' house, Neverland Ranch.
6. Anthony Hopkins fell in love with his sponsor, Joyce Ingalls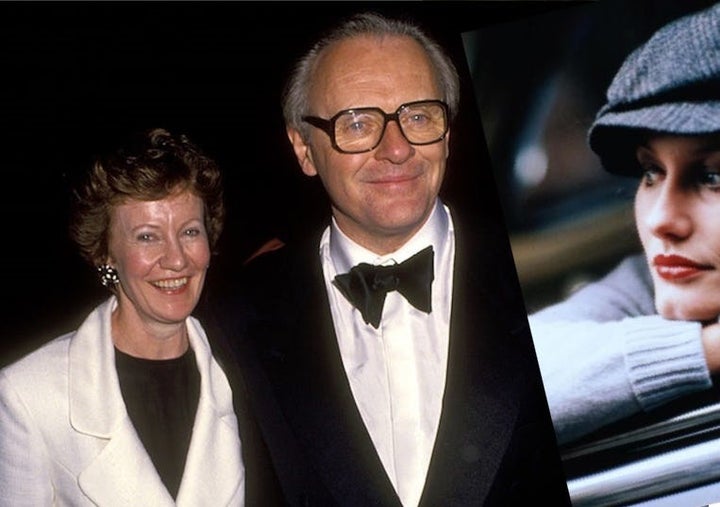 Considered one of the finest actors of today's generation, Sir Anthony Hopkins, has developed an impressive list of credits. He is most famously and infamously known for his role as Dr. Hannibal Lector in The Silence of the Lambs and the other two movies of the trilogy, Hannibal, and Red Dragon. It is amazing how much of an impact a role with less than an hour of screen time can do globally. Let's be honest, Hannibal is still one of the scariest roles to date. Like many struggling addicts, Hopkins has checked himself into rehab a few times. Hopkins' first check-in was back in 1975 after the success of his award-winning Broadway play, Equus. He had checked himself into rehab for drinking which caused a scandal for the actor. But that was only the beginning of his personal scandal because while at his stay in rehab, he developed an affair. Although a married man, Hopkins had fallen for his alcohol sponsor, Joyce Ingalls. The couple met at one of the Alcohol Anonymous meetings. He later claimed that fame and partying was not necessarily a great combo, leading to his addiction to drinking.
5. Spice Girl's, Geri Halliwell and Demian Warner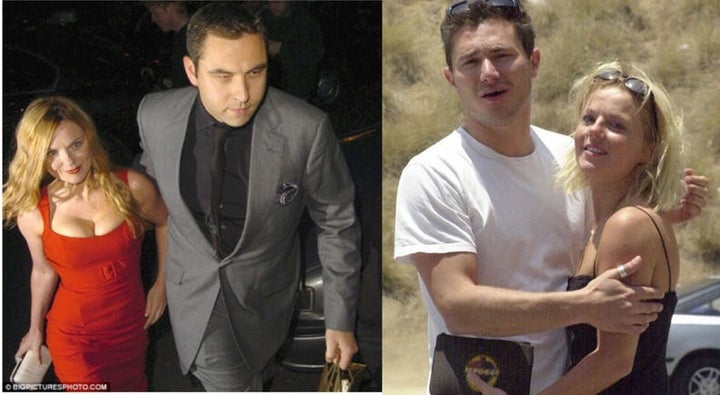 For most of the nineties era, girl pop band the Spice Girls had ruled our childhood and teenage and young adult years. They were the definition of true girl power; plus, it was cool to get a movie out of their growing brand entitled, Spice World, where fans got the best of both worlds. There was music, the girls acting, and a shitload of cameos including from legendary musician, Elvis Costello. Fellow Spice Girl member, Geri Halliwell, was part of the overnight sensation that the band had in the nineties after the release of their, now cult, hit song, "Wannabe." Gerri had also become sort of this icon for red-heads. Once the Spice Girl wave came to an end, Halliwell had been struggling with bulimia. It was her dear friend, Robbie Williams, who had encouraged the former Spice Girl to check herself into rehab. During a 2010 interview with Piers Morgan, Gerri opened up of her former disorder, thanking Williams for saving her life. However, during her stay in an Arizona clinic, she had developed a romance with a millionaire client named Demian Warner. The couple were engaged but are now separated. Unfortunately, Warner was said to be inappropriate with the women at the clinic during his stay.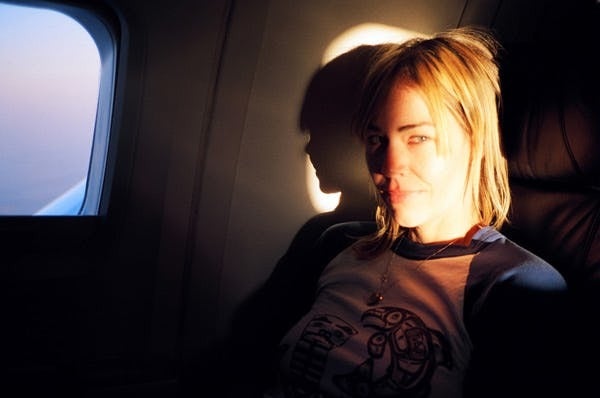 It takes a true amount of courage and strength to express pain and any personal matter into art. That was the case for photographer and artist, Annie Marie Musselman, a woman who had the privilege of sharing her story through a series of photographs on Audubon. The website is for bird lovers. The irony of Musselman's work is the animal, the bird, is often seen as a reference to represent freedom, free, and relaxation. In her photograph series entitled, "Rehab: A Love Story," Whether the photo collage is autobiographical or not, she had received rave reviews for the authenticity and boldness of the work. Musselman captures moments of the life of a bird; in this case, a Pileated Woodpecker, a Raven, a Blue Heron, and an owl. Although Musselman has kept mum on her personal connection with addiction, mental health, overall health, and love, her growing list of photography certainly shows the reality and even fantasy that one goes through in life.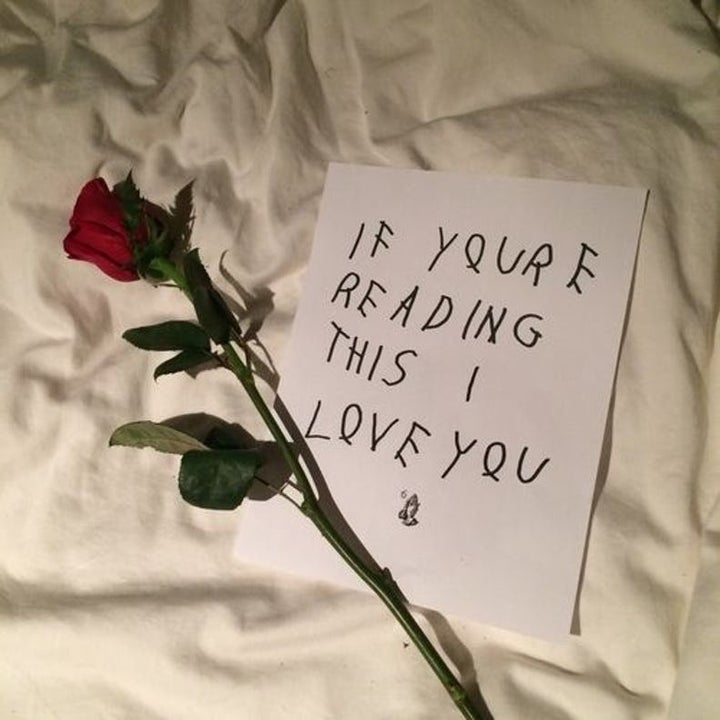 Some call it old-fashioned, but love letters is still an ongoing thing to express their feelings and thoughts for someone. That was a similar case for Love Letters contributor, Meredith, who fell deeply in love with George. However, she was not aware of his past addiction to painkillers until two months or so into their relationship. Supportive of her new profound love, Meredith stood by her man's side when he had a drug relapsed and was forced into rehab. George became, as she described it, "violently" ill due to the combination of different painkiller pills. Exhausted and burnt out from the stages of George's downfall spiral with his addiction, Meredith remained strong, helping around his house such as cleaning up the place and walking his dog. But it put a strain on their relationship, convincing Meredith that George no longer loved her. Only, that was far from the case. One afternoon, while rearranging George's place, Meredith found his journal that he wrote and doodled in for therapy. After reviewing the first few pages, Meredith felt both a piercing pain and a sigh of relief. George had jotted down that although he was in love with Meredith, he felt unsatisfied due to her petite size. Usually reading something such as this would anger someone, but for Meredith, she had expected that due to George's circumstance…a lot could change and have a greater impact on their relationship.
2. Baywatch actress, Yasmine Bleeth, and Paul Cerrito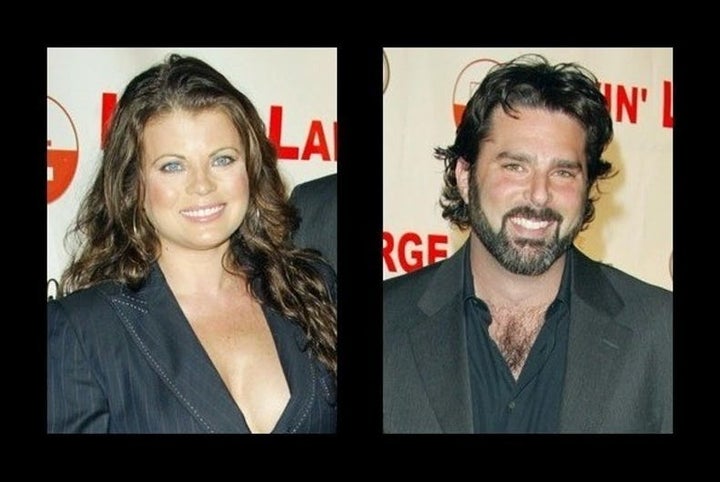 Actress, Yasmine Bleeth, made her biggest acting debut as Caroline Holden in the famous television show called Baywatch. Her career and personal life called for another plan when Holden started battling with a cocaine addiction. She had checked herself into a Malibu rehab in the summer of 2001. She had then joined the rehab romance club when she met Paul Cerrito at the Promises, Malibu clinic. He was also checked in for a cocaine addiction. The sad part of this couple's story was their potential relationship being a socalled love story. For this couple, it seemed that their love for cocaine is what kept them together. After checking out from rehab, they had only spiraled further into their addiction. They were pulled over by cops after a pursuit chase in Detroit because the couple was on a cocaine binge. Bleeth was let off of the hook and was released on a bail; however, as for her husband…he was not so lucky. He had to serve a six-month stay in jail. The couple is still together, a rare said-to-be outcome for two people who met and formed a romance while in rehab.
1. Actor, Gary Oldman and Donya Fiorentino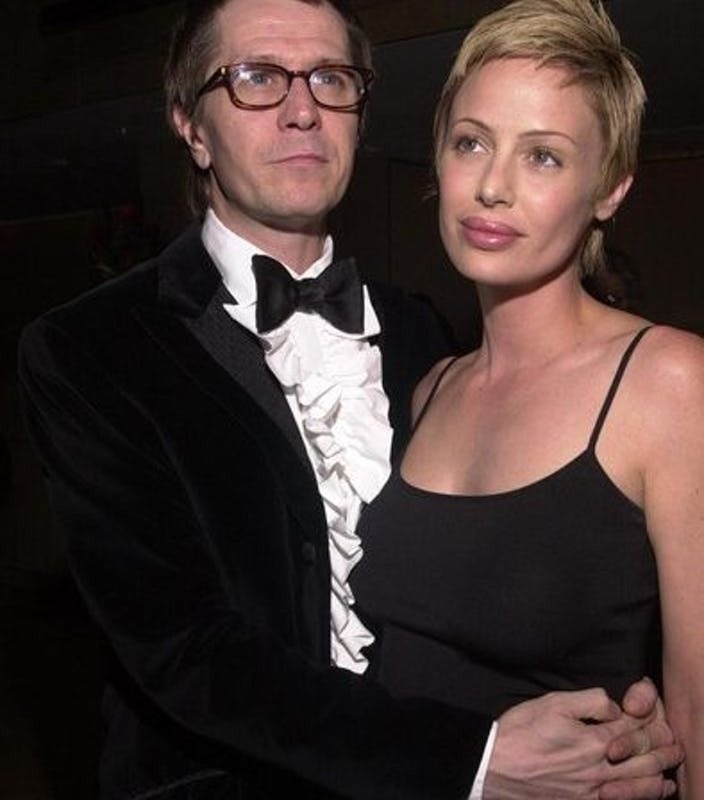 Supposedly, it was difficult for actress, Demi Moore, to separate the artist from the artwork itself during the production of The Scarlet Letter, which she had co-starred with actor, Gary Oldman. Gary has developed a today's reputation of making the top of the list as one of the most underrated actors; primarily for not winning an Oscar or being nominated more. He had received his first Oscar nomination for 'Best Actor' back in 2011 for his role as a Soviet agent in Tinker Tailor Soldier Spy. Yet back on the Scarlet Letter set, Moore claimed that it was difficult to get through filming due to Oldman's drinking antics, aka ways the actor would sneak in a sip here and there. Until this day, the actor admits that he recalls very little memory of actually making the film, even though he was the main character. He had then checked himself into rehab where he met and fell madly in love with another patient, Donya Fiorentino, a recovering drug addict; regardless that the actor was engaged to Isabella Rossellini. It was clear that his engagement to Rossellini was cut short because Oldman popped the question not too long after. He and Fiorentino were married by the end of that year, just months after Gary had checked out of rehab. Their love life would soon come to an end when Oldman filed for divorce due to Fiorentino's relapse, resulting in an overdose that took her life.
Sources: Daily Mail; Promises.com; Palm Partners; TheFix
Popular in the Community