Meet Rehan Munir. He's a 26-year-old med school grad from Pakistan who also happens to be a model.
Talk about a well-rounded guy, right?
Munir told HuffPost he hopes to do rotations in various hospitals across the U.S. to gain experience. He's currently looking for housing in New York City, though ― a search he called "quite the ride."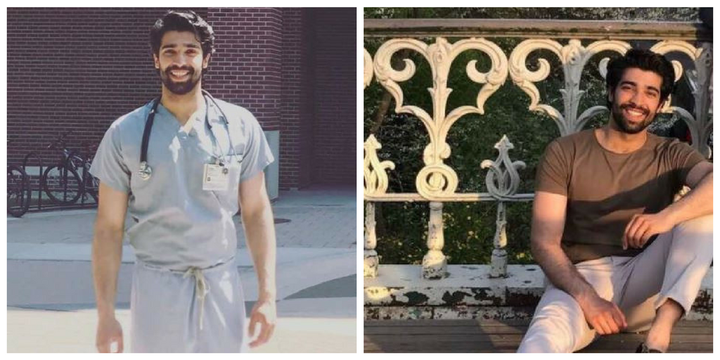 Some of Munir's New York-based friends recommended he post an ad on Gypsy Housing, a closed Facebook group for people looking for housing and roommates, so earlier this month, Munir did just that.
"I'm Rehan and I'm looking to rent a furnished room on the Upper East Side, Upper West Side or Midtown Manhattan," the post read.
"I'm professional, friendly and easy to live with," he added. "Most of all, cleanliness is of utmost priority to me. Please let me know if you have any leads."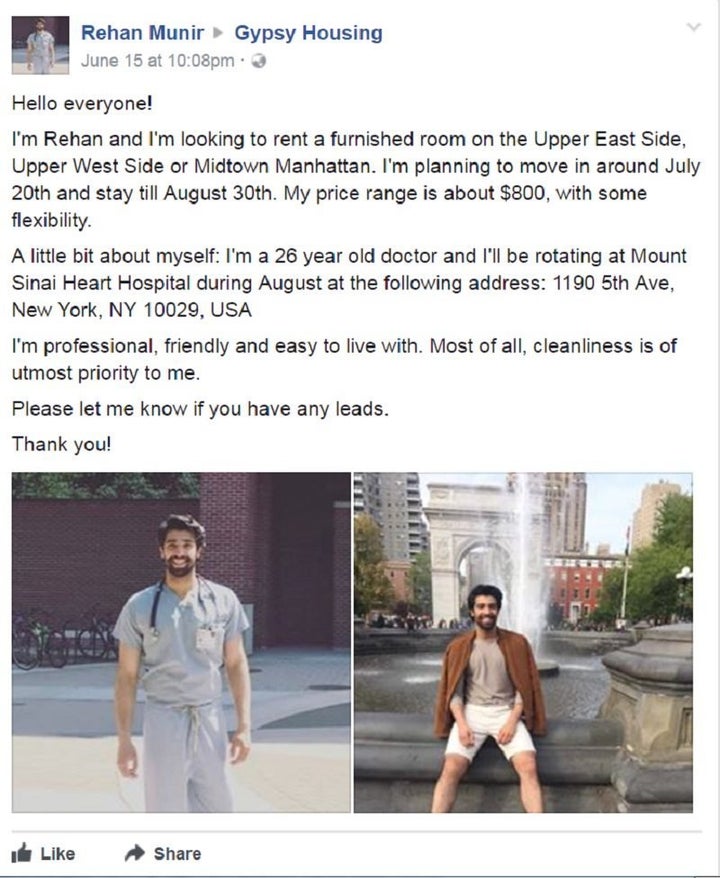 In response, the 26-year-old got way more than housing offers:
"You can totally find a room for $800! Just will have more than a few roomies, so be warned," one woman wrote. "Also, and I apologize if this is inappropriate, but umm ... boyyyy you fine!"
Others got real bold and straight-up proposed to Munir:

The post had 363 "likes" at last count and got plenty of media attention. Munir said he never expected such an "enthusiastic" response when he wrote the listing.
"It was pretty overwhelming," he told HuffPost. "I wrote it and the next day I wake up and I see my post has been inundated with messages and it's reached a number of blogs locally and internationally. I found it hilarious! The Internet is really an unpredictable place."
Though people have been "very helpful and kind" in helping Munir look for a room, he's still mulling over his housing options.
And to answer the question on seemingly everyone's minds: Yes, your boy is single.
"I'm single but trying to focus on my career at the moment," he told HuffPost.