The beach town of Rehoboth Beach, DE has both a vibrant family factor as well as a top notch LGBT community, offering bars, restaurants and the famous "Poodle Beach" (Rehoboth Beach was previously featured by me earlier this summer). While Rehoboth Beach, DE had a successful summer with gorgeous weather, it was not without it's controversy. A proposal earlier this summer was introduced by Mayor Sam Cooper that called for newly opened restaurants in Rehoboth Beach larger than 2,5000 sq feet in size to cease the serving of liquor at 11:00p.m. In a town with a vibrant and active gay community, this obviously was met with great resistance.
The initial proposal to change the time from 1:00 a.m. to 11:00 p.m. was directed to businesses that would have come into existence after the law took effect. Existing businesses though, noted that the proposal had language detailing the halting of liquor sales and consumption for new Certificates of Compliance (a type of liquor license for all kinds of businesses). Many found this to be a less than honest presentation, but the community respectfully voiced their concerns and ultimately, Cooper withdrew the proposal because, as he told The Washington Blade earlier this summer "there was no interest in it".
Obviously I was hoping to get clarification from Mayor Cooper on both this proposal and his feelings on the community and Rehoboth on a larger scale. During our conversation, I found him to be engaging, well versed in the town, and at the same time, more than willing to listen to and learn about our community.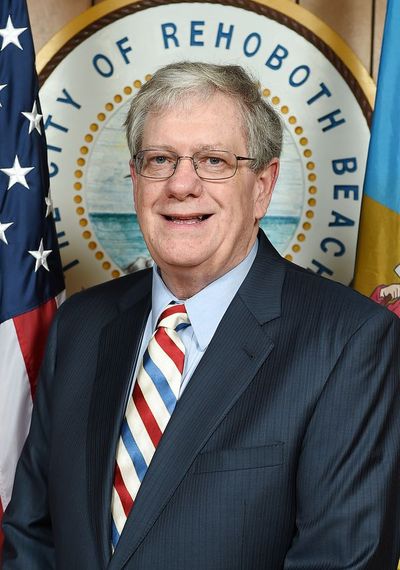 It's been one of your busiest and in some ways, more controversial summers. What do you think the attraction is to Rehoboth Beach DE that keeps people coming back?
I am so pleased with all of the people that we get that visit and I think some of them are very dedicated. I think a lot of it is being a resort town and everything that comes with it; the beach, the boardwalk, shopping , etc. At the same time though, keeping the small town atmosphere. I constantly am hearing from different people that it's a very friendly town also.

Several weeks ago, there was talk about ceasing the serving of alcohol at 11:00 pm As expected, this was very controversial and many people, especially those in the nightlife industry in Rehoboth Beach, spoke out about this. To put this to rest, from your perspective, what was behind this proposal?
Well, I have said it at a couple of meetings now. I don't think I'm a prude, but I also understand the problems with alcohol and with overindulgence. As I said before it's kind of like a fire; you have the late hours, the big crowd, and the alcohol; if you knock one of those legs out from under the stool, it won't stand up anymore. We constantly hear from many of the restaurants on their perspective on the issues, but a lot of them become bars after ten or eleven o'clock at night.If you really want to be a restaurant, then quit selling alcohol and then size doesn't matter. Our experience in looking around at other towns and from years ago was that the more people you put together late at night and mix in alcohol, then the more problems you have.
Point taken. Other establishments though, serve alcohol and food and much of their businesses do come from those late hour crowds. Where does that leave businesses like The Blue Moon, Aqua, and The Purple Parrot? Passing a law like that could potentially affect their business very severely.
Well, the proposal was increase size or earlier hours. I recognize that every establishment we have in Rehoboth Beach is one change of management or one change of ownership away from a huge problem. It's really more the way they are managed and operated more than it is anything else. I've also seen new operators who come to town with an idea that probably isn't so good. They tend to devolve into more full out bars catering to a younger crowd. If they're not making it, they turn to the highest profit thing that they have.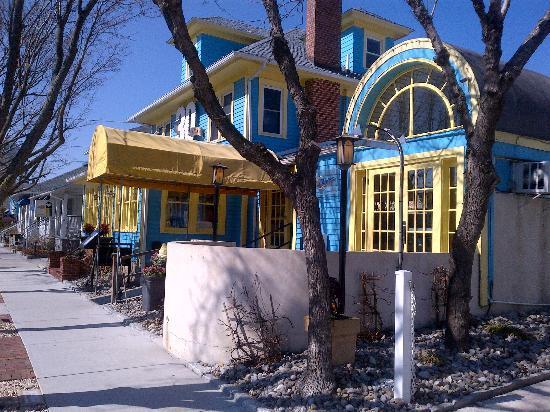 One of the best things about Rehoboth Beach is that the family friendly and LGBT community seem to gel together very well and with respect, for the most part.
You know. I credit Steve Elkins for the most part with that. One of the things that has been very helpful is that people within the LGBT community years ago, was that if someone was arrested that was gay, then they would assume that "cops in town, everybody was homophobic". We got away from that and I feel that we literally treat everyone equally. People within the LGBT community who are leaders in the community now don't feel that that attitude is consistent with what I know about Rehoboth, there has to be more to the story. For the most part, people in the LGBT community have respect for the straight community and may not do some of the more "bawdy" things that would turn a lot of people off. I think it's a good understanding of everyone's sensibilities.
That being said, if there are things that the LGBT community should not be doing, than there are probably things the straight community should not be doing too. Most of the time, liquor is involved.
Oh yes. You know, years ago when we were having gay guys being harassed and yelled at, and it was always after twelve o'clock, one o'clock in the morning.
In a shore town though, the businesses have to thrive and make money, while at the same time, the families their need to have a comfortable way of living. That's one of the harder balancing acts.
Well, that's the one thing that is definitely not unique to Rehoboth Beach. Rehoboth Ave is the main commercial area and then one street on either side for three blocks deep makes it a very compact community, so there has to be some understanding that your business is never too far from someone's home. Other shore towns like Ocean City and things like that, you can have an entertainment zone, but that's not the case in Rehoboth, because of how packed it is.
That's why you have to always have your quarters for the meters, as everyone needs to share that parking.
I will tell you, this year we have quite a few spots that will take a credit card.
Now that the unofficial end of summer is upon us, what do you think both brings people back to Rehoboth and keeps them coming?
Well, i think one thing is the weather; we have the best weather of the year in the fall. There are balmy days when it's 75 degrees. The prices are somewhat reduced and you definitely get more for your money in the fall.
If there is someone that has never come to Rehoboth Beach, what are some things that you would tell them are absolute must see or must do experiences for a Rehoboth Beach first-timer?
Obviously the boardwalk, if you have kids you have to go to FunLand! As the mayor and as a leader in the town, it's about keeping a balance. Rent a bicycle or bring your bicycle with you; walk the residential neighborhoods and see the trees, take in the atmosphere. My idea is to keep the town with tourism as our staple, but it doesn't overpower the town. I definitely think that the people who come here as tourists understand that.
Calling all HuffPost superfans!
Sign up for membership to become a founding member and help shape HuffPost's next chapter