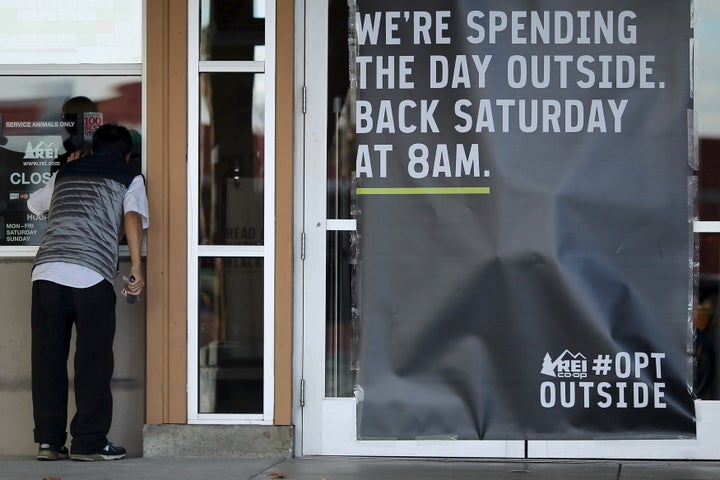 For the second year in a row, REI is telling its customers to take a hike.
The sporting goods retailer said Monday it plans to close all 149 stores on Black Friday, the annual shopping bonanza that has in recent years sprawled over into Thanksgiving itself. The company's website won't process any sales on Black Friday, and all 12,287 employees will be paid to take the day off.
Instead, REI ― whose name stands for Recreational Equipment, Inc. ― is once again urging would-be shoppers to spend the holiday outside.
"Consumerism has had a push for a long period of time," Jerry Stritzke, REI's chief executive, told The Huffington Post on Monday. "The response we saw last year to our announcement is really a backlash to the consumerism invading our key holidays."
A growing number of retail workers can no longer count on being able to take Thanksgiving off. This year, 49 percent of retailers plan to stay open on the holiday, according to a report from PricewaterhouseCoopers ― up 1 percent from the year before.
The Seattle-based REI is bucking that trend, enlisting nearly 275 organizations ― including the National Park Service and a handful of nonprofits that take kids from poor, inner-city homes out into nature ― to host events supporting its marketing campaign, known as #OptOutside.
Last year, REI saw a 100 percent increase in job applications in the 30 days after stores closed on Black Friday, Stritzke said.
"That's a pretty tangible way of telling us that the idea was very well received," he said.
REI plans to become more politically active, making conservation and environmental advocacy a bigger part of its ethos, Stritzke said. Beyond climate change, he'd like to see more discussion of the value of exposing children to the outdoors and "the power of nature to heal."
"There is a number of issues we're involved in that I'd like to see get more airtime," Stritzke said. "That's something we're actively seeking to pursue this year. You'll see us put a lot more of those topics in the mainstream and try to create dialog around it."
The first step, he said, was the opening of a new flagship store in Washington, D.C., this past weekend.
"Our rallying cry around that was 'united outside,'" Stritzke said. "We really chose that knowing that we'd be opening a couple weeks before the national presidential election."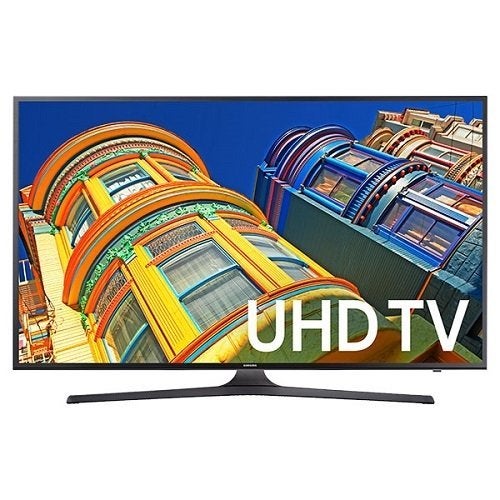 Best Black Friday Deals 16