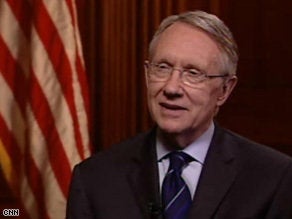 Senate Majority Leader Harry Reid said Sunday he's still trying to keep Connecticut Sen. Joe Lieberman within the Democratic caucus despite anger over Lieberman's support of Republican presidential nominee John McCain.
While he has opposed Democratic efforts to end the war in Iraq, "Joe Lieberman votes with me a lot more than a lot of my senators," Reid told CNN's "Late Edition."
"Joe Lieberman is not some right-wing nutcase," he said. "Joe Lieberman is one of the most progressive people ever to come from the state of Connecticut."
Popular in the Community