"I don't think that's the correct strategy to get to what I think is a win, and that is not having taxpayer dollars going to Planned Parenthood," the Wisconsin Republican told HuffPost's "So That Happened" podcast.
Ribble is a member of the House Freedom Caucus, the faction of conservative Republicans best known for wanting to do whatever it takes to stop federal funds from flowing to the women's health services provider. But Ribble didn't join his colleagues in signing a letter vowing to shut down the government; instead, Ribble wants to make a deal.
"What is it that Democrats really want that they might want more than they want this?" he said, referring to federal support for Planned Parenthood. "You're looking at a $3.8 trillion budget, maybe there's something else they might prefer to have."
Planned Parenthood gets federal funds mostly from Medicaid for providing health services to poor people. Federal law already bars funds from being used for abortions, which Planned Parenthood says account for about 3 percent of what it does. But a series of undercover sting videos purporting to show that the organization profits from selling aborted fetus parts have renewed outrage among Republicans.
Though it seems unlikely Democrats would make a deal to cut funding for an organization that provides things like pap smears and pelvic exams for those who can't afford them, the party has bargained over abortion in the recent past.
In a 2011 budget standoff that almost resulted in a government shutdown, Democrats caved to Republican demands for new restrictions on local funding for abortions in Washington, D.C., where a constitutional quirk gives Congress final say over local laws.
"John, I will give you D.C. abortion," President Barack Obama infamously told House Speaker John Boehner (R-Ohio). And that was part of the reason the government didn't shut down that year.
Ribble's strategy is probably better than the government shutdown approach favored by some of his colleagues, since a shutdown wouldn't even stop Medicaid from reimbursing Planned Parenthood.
A budget deal this week pushed the next government funding deadline to December. Ribble suggested Republicans "double down" on women's health services outside of Planned Parenthood's 700 clinics.
"What if we said to them, you know what, we'll go ahead and break the cap on domestic spending and put a billion dollars toward women's health care through community health clinics?" Ribble said.
As many as a quarter of Planned Parenthood's clients would be unable to find medical care elsewhere if Congress zeroed out the organization's funding, the Congressional Budget Office has said.
This podcast was produced and edited by Adriana Usero and Peter James Callahan, and engineered by Brad Shannon, with assistance from Christine Conetta.
To listen to this podcast later, download our show on iTunes. While you're there, please subscribe, rate and review our show. You can check out other HuffPost Podcasts here.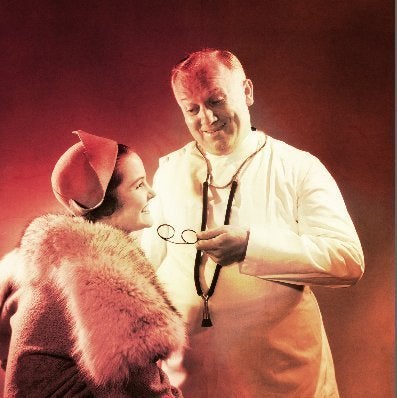 Myths About Abortion That Need To Be Busted
Popular in the Community