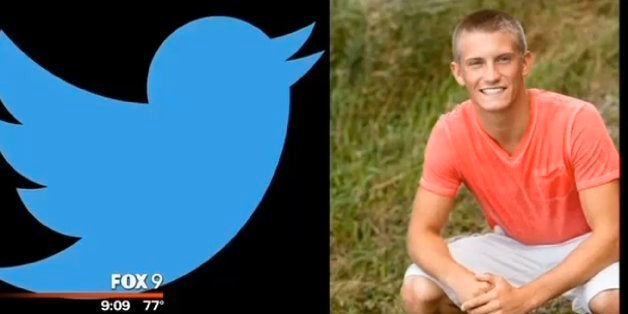 Two words got 18-year-old Reid Sagehorn suspended from high school for seven weeks.
In January, the senior at Rogers High School in Rogers, Minnesota was asked by a Twitter user if he had ever "made out" with a 28-year-old teacher at his school.
That tweet earned Sagehorn a lengthy suspension for damaging a teacher's reputation, officials said. But the tweet was meant to be taken as sarcasm, according to a lawsuit Sagehorn filed last week that says the school officials and the police tarnished his reputation.
Sagehorn's "conduct in no way constituted threatening, intimidating or assault of a teacher, administrator or other staff member, and any reasonable school official or police officer would understand that to be the case," the suit said.
Sagehorn's lawyers contend that their client's reputation and civil rights were violated.
The suit, which seeks compensation for damages, names the Elk River School District and the Rogers Police Department as defendants.
No charges were ever filed, but the lawsuit claims, "Reid Sagehorn's name is forever linked with the term 'felony,' as any Google search can confirm," according to NBC News.
A spokesperson for the Elk River School District did not immediately respond to a request for comment from The Huffington Post.
William McGeveran, a professor of law at the University of Minnesota Law School, told NBC News the school went too far.
"This two-word post was foolish and thoughtless and he said he's sorry — kids do that and they always have," McGeveran said. "If some of this same story had played out and you took the Internet out of it, I doubt there would have been this same level of concern."
REAL LIFE. REAL NEWS. REAL VOICES.
Help us tell more of the stories that matter from voices that too often remain unheard.
BEFORE YOU GO
PHOTO GALLERY
Teacher-Student Sex Abuse Cases