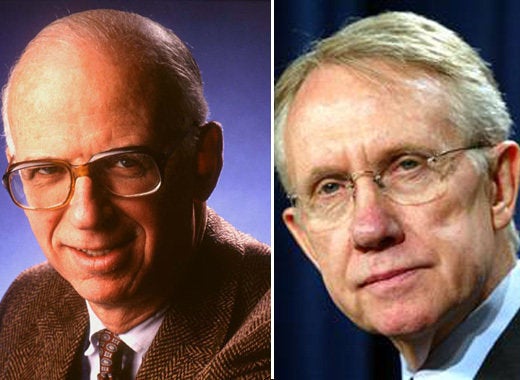 Speaking from the Senate floor on Saturday, Majority Leader Harry Reid had some harsh words for Washington Post columnist David Broder.
Reid was responding to Minority Leader Mitch McConnell's citing of Broder's latest column to attack the Democratic health care reform bill.
"In tomorrow's Washington Post," McConnell began, "David Broder, their distinguished senior columnist, certainly not a political conservative, expresses his reservation as a citizen about the steps that we could be about to take."
Reid responded gravely: "Now, Madam President, to focus on a man who has been retired for many years and writes a column once in a while is not where we should be."
He added emphatically: "where we should be, is recognizing that America deserves a debate on health care reform."
Chris Frates writes for Politico that "Republicans quickly circulated past quotes where Reid had kinder words about the columnist, like in 2004 when Reid called the 'long-time syndicated columnist ... nonpartisan and fair.'"
Broder's argument in this latest column -- that the bill is fiscally irresponsible -- was so unfounded that even his Washington Post colleague Ezra Klein felt obliged to point out some of the things Broder had overlooked.
Watch the video below. Reid's comments start around 8:45.
Popular in the Community