*SEE PHOTOS OF STOWE'S DEPARTURE AND RETURN BELOW*
But back in June, as he pulled his 70-foot schooner "Anne" towards Manhattan's Pier 81, Stowe was greeted by a small crowd, including a Huffington Post citizen journalist who reported that Stowe told the crowd: "I'm already losing my voice talking here today and I haven't talked to people in 2 years."
When he left, in 2007, he was with his companion Soanya, a recent City College graduate. She sailed with Reid for roughly a year, but a serious bout of seasickness forced her to leave (she still set the record for longest non-stop voyage by a woman, no less). Seasickness turned out to be a pregnancy; she gave birth to their son Darshen on Reid's 457th day at sea. His diary entry from that day: "I just found out that Soanya gave birth to our baby boy!"
To get him through his odyssey, restaurants donated packaged goods such as rice, beans and pasta and other companies donated a GPS and money, the Associated Press reported.
His friends kept up his website www.1000days.net to chronicle his location at sea, and he kept a diary of his experiences.
His last posting was back in July, less than a month after his return, in which he wrote:
Thanks for checking in. As you might have guessed, I've been quite busy since I returned to land. The love voyage returned a lot of love and that made the transition from the sea to the earth a smooth one. So many family and friends greeted me and shared our story of love with the world. I was so happy to see that America Online titled their story "Man Credits 'Love' in Record 3-Year Trip at Sea." In a world obsessed by bad news and hard facts, it took a lot of courage for them to put that into mainstream media. Many other papers and media picked up the story and spread the story.
Upon his return he told reporters that he had just had "a new human experience. No one understands what I went though physically and mentally. My words may sound bold but nothing can match the majesty of the sea."
Check out his arrival and departure here: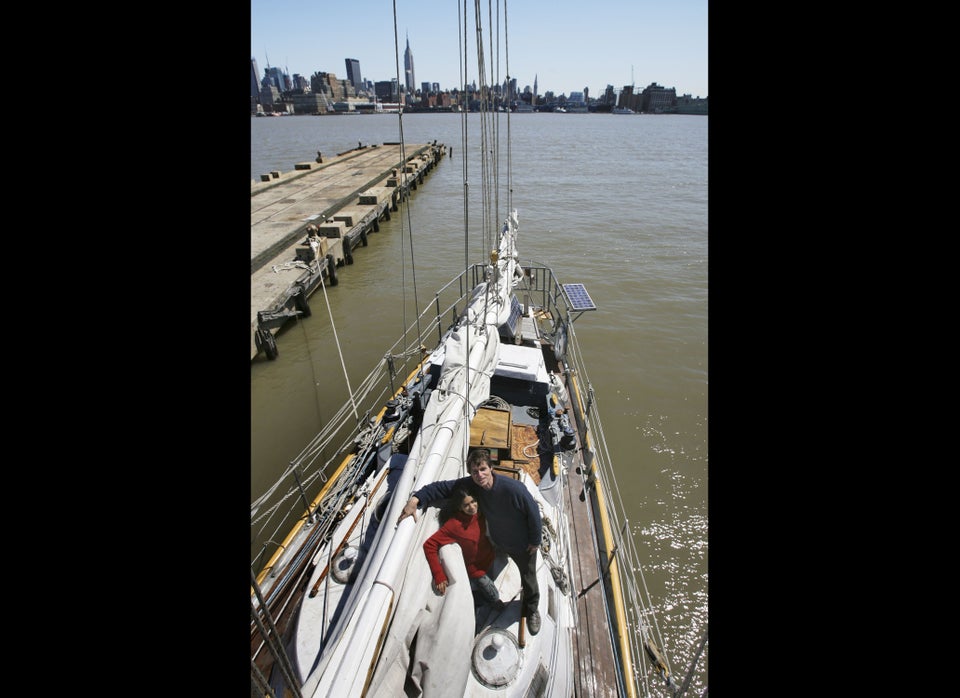 Reid Stowe's Epic Journey