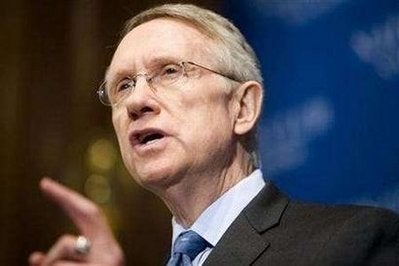 Senate Majority Leader Harry Reid (D-NV) hints at some behind-the-scenes activity to bring the Democratic nomination race to a close:
Q: Do you still think the Democratic race can be resolved before the convention?

Reid: Easy.

Q: How is that?

Reid: It will be done.

Q: It just will?

Reid: Yep.

Q: Magically?

Reid: No, it will be done. I had a conversation with Governor Dean (Democratic National Committee Chairman Howard Dean) today. Things are being done.
Washington Monthly's Kevin Drum adds, "My mind is now at rest. Thanks, Harry."
Popular in the Community