I came across Mike while I was looking for some expert in Offbeat fields like crowdfunding.
A little discussion with him turned out to be a motivation for me.
Mike's business is serving great causes all over the world and if you are interested in knowing some expert advice in Crowdfunding or Learning and a story worth taking inspiration from, this Oxford graduate and proud Indian has got a lot to tell you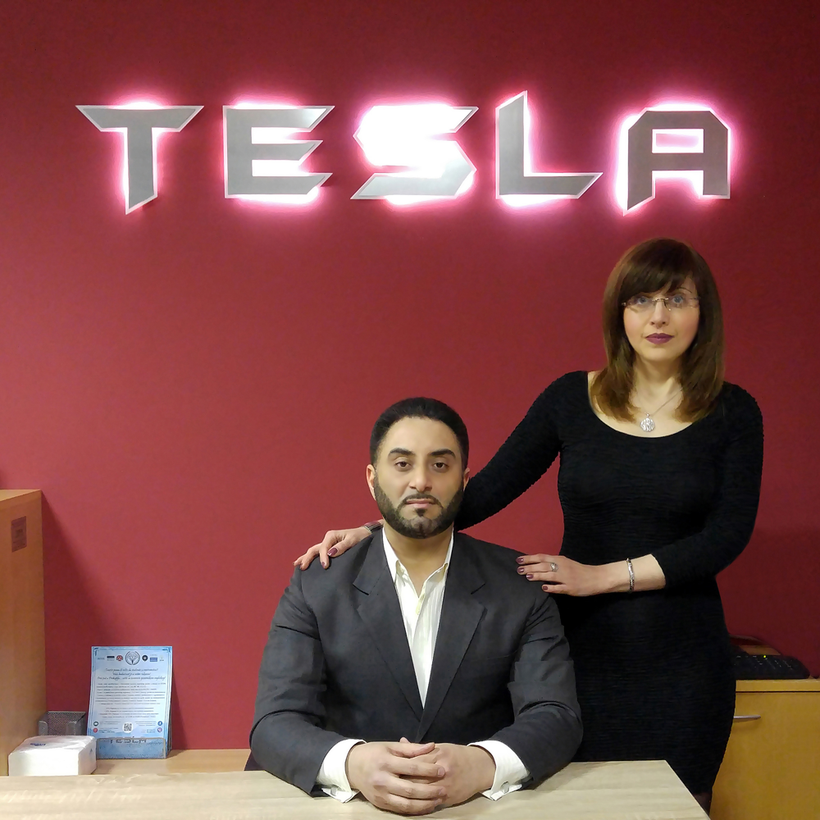 1. Every entrepreneur has a story worth taking an inspiration from. What is yours?
Once upon a time… ha! Having very humble beginnings, but ambitious dreams never leads to a straight forward path, but that doesn't mean one should stop dreaming. I was set on that path as a young boy from a small village in North India, instilled with strong core values, which eventually led to travels around the world and finishing my Masters in Oxford, and that is the same path which has now led me to Serbia (not Siberia!). I was picking up bits from almost everything along the way, and that will never stop. The journey of entrepreneurship takes the toll; it is like a roller coaster ride. I have been put down and misunderstood countless times, the lack of support maybe tenuous, everyday can be a struggle... but that is what motivates and inspires the best out of us.
Over the past decade, I have been involved in all kinds of industries and helped numerous businesses and people, much more than myself. When the time was right or rather the needs were unavoidable, I established TESLA Learning Center and CROWDiscover, both of which now have a life of their own. In the midst of it all, I have been called a visionary; a dreaming fool, one-man army (here's to the crazy ones, the misfits...); a Crowdfunding, Learning and Startup Aficionado; an Investor in people; a Hospitality and Management Consultant; Development Chef; Graphic and Web Designer… the list is rather long. At the end of the day, I might be nothing else but an entrepreneur, but everything else at the same time.
So here's the catch - as humans we have a tendency to refine everything to make it comprehensible. If one can be a good father or mother, brother or sister, husband or wife or more at the same time, the same may apply to your work ethics. Don't let the world define you by their titles, rules or put you in a box, break the box! Don't limit yourself; be good at everything you do and whenever you do it.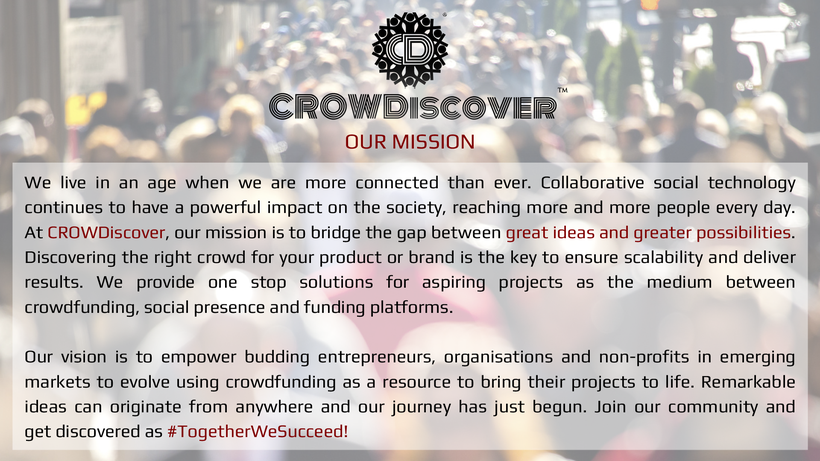 2. Tell us about the latest trends in the education industry.
Businesses are ever-evolving, as they must. Although the education industry tends to be less trendy in terms of rapid change, innovation continues to have a powerful impact. Students are not only the consumers, but also play a vital role in evaluating information and formative assessment. The idea of 'a classroom' is evolving with focus on specially designed learning spaces and seamless integration of technologies. Concepts like flipped learning and centralised e-learning have been around for a while, but they have started going mainstream. Going forward, adopting and ensuring scalability of such methodologies will play a key role, and it is also at the core of our expansion plans at TESLA Learning Center.
3. Tell us more about the latest market trends concerning your area of expertise.
If we talk about crowdfunding, what started as an industry in its infancy has rapidly grown into a multi-billion dollar giant. It is perhaps by far the best global marketplace for buying new products or venturing into something new, as the industry thrives on creativity. Gone are the days when Kickstarter or Indiegogo were the default choice, as there is now a crowdfunding platform for every niche and segment. Companies are deviating towards a shared responsibility of success of a campaign, giving equal emphasis to the campaigner, and not just the backers. For product oriented campaigns, the process has become far more streamlined than before, but not necessarily easier. At CROWDiscover, we have a highly engaging and direct approach with the campaigners, as most of them tend to focus more on their projects, than the campaign itself.
4. How do you work out providing education to most deprived sections of the society?
I firmly believe that education is by far the single most important need in life, and that applies to everyone. Unfortunately, the world is but, focused purely on monetary gains. Hence the rich get richer, and the poor get negligible opportunities. The most deprived sections of the society are the ones suffering the most. At TESLA Learning Center, a facet of our approach is to target the poorer sections of the society from developing countries and focus from bottom to top, rather than vice-versa. Everyone absolutely deserves equal rights to quality education and it should not be a privilege for the wealthy.
It is equally important that such quality education should be widely available everywhere. There are far too many corruptive elements in every education system, and we tend to bypass that by directly engaging with students, with primary focus on learning, rather than mere qualifications. Learning drives their growth, their future and everything else falls in its place. We might not be a Fortune 500 company with endless resources and revenue streams (not yet any way), but we are doing our bit. We recently started a crowdfunding campaign to help the deprived sections of the society here, and we would appreciate the support of the people for that, with eventual plans to target other geographical regions. At the same time, we have partnered with several organisations (such as S.H.E. Society in India) to continue our mission of enlightenment, empowerment and success by facilitating quality education for everyone.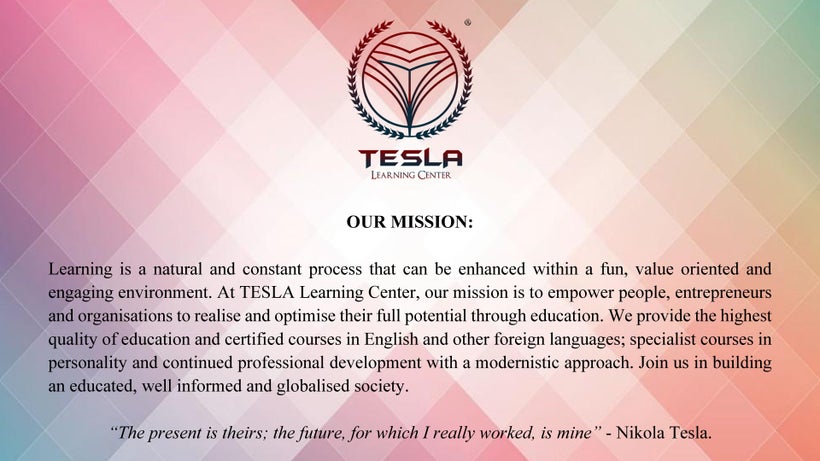 5. What are some innovative approaches that you have been using in your business and the problems you faced?
I covered several points before, but dare I say that, rebellion and creativity tend to be the heart and soul of innovation? One tends to lean towards the best practices in an industry, and that is fine in most cases. Until I came to Serbia, I was following a traditional approach to most things in life and business (although I thought I was innovative!). It is a beautiful country with endless opportunities, but as a resident foreigner, life can be very harsh. Questions like "ko je Mike Channa?" (who is Mike Channa?), "šta on radi?" (what does he even do?) are my daily drivers. That said, if one continues to persevere, Balkan folks are among the best people to deal with too.
When I found myself connecting the dots that led me here, surrounded vastly with people who scarcely understood me, I had to let my guard down. It is like finding a needle in a haystack that was left in a golf course. Raw innovation and creativity was all that I was left with, and I had to desperately think differently, essentially growth hacking my way out of it! I had to improvise and create concepts that were, in essence, location independent and transferable, and the brand identity being one of the truly valuable assets. This journey has made me realise that location dependency is just another barrier that makes us insecure and burdened. We are fortunate to be a part of the SAAS era, where (almost) everything happens in the cloud. So, now when I get asked the question, "Why are you here?"… the answer is obvious… "It's 2017".
6. What is your focus first on - money or client satisfaction and why?
We are fully inclined towards client satisfaction in everything we do. Money is a tangible factor, and as more and more people get involved in various projects, that becomes apparent. At some point in time, when we do what we can at the best of our capability and focus on client satisfaction, we stop chasing money, it follows. I strongly believe in having multiple revenue streams, rather than going all out on one project. It allows us to have the flexibility to invest further in a project, if needed be, rather than giving it up entirely. That said, one must consider the viability of a project prior to making concrete decisions.
7. Who are some of the most remarkable people who've made a memorable impact on you?
"The present is theirs, the future for which I really worked, is mine". I have certainly connected to Nikola Tesla in many ways. Other remarkable people would be Sundar Pichai, Satya Nadella, Elon Musk, Jack Ma, Sir Richard Branson, Dr. A.P.J. Kalam, Steve Jobs, Lord Alan Sugar, Arianna Huffington, Chris Metzen, Slava Rubin, Sujan Patel, M.S. Dhoni, Virat Kohli and many others. I draw motivation from many sources, and certainly great teachers help to shape your life, Dr. Peter Harris (Oxford Brookes), Scott Van der Hoek, to name a few. Mrs. Kawal Bedi (Director, British School of Languages) happens to be my aunt and a lifelong open book of inspiration.
Sometimes, the people you expect to have the least memorable impact on you, actually have the most powerful impact on your career. I remember having a discussion with Mr. David Bowie (Programmes Director, Oxford Brookes) about the importance of practice vs. theory. He taught me the importance of research and best practices in an industry. Last, but not the least, my partner and family have an integral role to play and I value their opinion, as they can also be your biggest critics and rightfully so.
8. How did you get into helping entrepreneurs and your clients?
Lack of quality education, good communication and soft skills is a huge barrier. Learning is a gateway to a lifetime of opportunities, in an otherwise tangled world, plagued by the lack of it. "The more I learn, the more I realize how much I don't know", Albert Einstein. Far too many times we come across people who are very talented, but just cannot express themselves. Hence we wanted to help people to overcome that barrier and we are doing that with TESLA Learning. We empower people, entrepreneurs and organisations to realise and optimise their full potential through education. Ethically, I believe that entrepreneurship is the most creative form of self expression in any field and I would like to continue inspiring people to choose their own path in life. It is important to have a vision, not necessarily goals.
Lack of funds and more importantly, lack of access to traditional resources of funding is another massive barrier. Crowdfunding may not create funds out of thin air, and we are certainly not debt collectors or provide grants, but it is certainly a viable alternative. At CROWDiscover, our vision is to empower budding entrepreneurs, organisations and non-profits in emerging markets to evolve using crowdfunding as a resource and bring their projects to life. Remarkable ideas can originate from anywhere and our journey has just begun. We focus on bridging the gap between great ideas and greater possibilities. The path is tough, but we are a part of that ecosystem where someone has to get down and dirty and deal with the problems we face as a globalised society.
9. Was there an "aha moment" where you realized one or two key habits that helped your success?
I started working for myself after too many people utilised my potential for their self gain, and that includes some apparently famous people. "If you don't build your dream, someone will hire you to
build theirs" - Tony Gaskins. The change in my attitude towards location dependence has been extremely useful. It is impossible for that to be applicable to every kind of business, but there are lessons to be learned regardless.
As an entrepreneur, it is important to work at your own pace, with your own set of rules. My task oriented approach, instead of a tedious job oriented approach has helped us a lot. It is important for me to recognise my skill set and manage my workload accordingly; it is essentially like self-freelancing. And finally, as the saying goes "ignorance is bliss". I used to listen to everybody; not everyone is your enemy… but not everyone is your friend (another twisted GoT reference!).
10. Can you dive into some of the psychological barriers of building a company that entrepreneurs tend to skip?
• Never ever hesitate to reach out, just go for it. Missing a lead is worse than not having one.
• Stay organised and utilise your time, one can only do so much in a given time frame!
• You can NEVER be too resilient, perseverance and hunger for success is paramount.
• Always be selling and always be closing, the golden rule.
• Avoid and eradicate negative and foolish people at all cost, believe in yourself. Listen to successful people (they have less to say, more to offer); do not listen to unsuccessful people (they have a lot to say, very little to offer).
• Forget sleep, be realistic and watch Game of Thrones to stay ahead of the curve ha! But seriously, it is important to keep yourself inspired. If you need inspiration, as I always say, look within you. Our organisms are the hardest working biological systems. You wouldn't find your heart having a day off… "Sorry boss, can't pump today", although our brains have a tendency to go on a holiday more often than desired!
11. What are some of the little-known marketing tools that you have seen and like in the space?
It would be hard to imagine a list that does not include platforms like Hubspot, Buffer or Hootsuite. There are always some gems (ContentGems?) that are relatively less popular in the space, but they come in equally handy. I am a big advocate of Quuu (you are welcome Daniel!) and IFTTT. Other tools include: Pablo and Slidely (for quickly creating visual content), Coverr (nice background videos), Crowdfire (social media management), Nouncy (great alternative to Thunderclap or HeadTalker), Calendly (for scheduling all those meetings), Grammarly (because grammar)… and ahm, might as well include CROWDiscover for end-to-end support of crowdfunding campaigns. Another tool that might not be directly marketing related, but I adore is Buxfer (financial management).
12. What habits or routines help you stay up-to-date with what's happening in the marketing/startup industry?
You can never read enough and the day you cease to learn new things, life comes to a standstill. Self learning not only allows me to venture into new prospects, but it also prevents me from becoming stale. It also reduces dependency with the possibility of creating multiple revenue streams. Marketing strategies get outdated quickly and it is imperative to keep up with the trends. Platforms like Product Hunt, LinkedIn Pulse, Google Trends, Twitter or SmartBrief continue to be my primary source of information. Another obvious and perhaps the most widely used source in this day and age would be YouTube and Social Media (TED Talks, Vsauce, Veritasium); visual learning is imperative.
13. How are some recent marketing changes causing you to adjust your strategies?
Did anyone say 'Explore Feed', bots and stories?! Firstly, video content has been at the core of success for countless ventures over the years and that trend is here to stay. We are glad to announce that we are planning on incorporating a unique learning experience for language learners across the globe with the launch of a new YouTube channel in the near future, as a gateway to our flagship eLearning platform, called iTESLA, so watch out for that.
Secondly, we are rapidly moving towards an A.I. dominated era and marketing tech is getting more and more automated. Influencer marketing has gained pace and it is difficult to get heard in all that noise, so there is a strong need for additional drivers for content curation and delivery. Crowdspeaking campaigns, although universally applicable, were considered optional before the launch of a crowdfunding campaign, but we have had to adjust accordingly.
14. How can our readers get in touch with you and collaborate?
We are always on the outlook for collaborators, franchising and investment opportunities throughout the business's infrastructure, across the spectrum of our work. Although these businesses are relatively young, with our expansion plans on the horizon and plethora of opportunities, we would love to get connected to more like minded people. There is a lot to be gained in many aspects; both in terms of monetary and ethical terms, for everyone who wants to get keenly involved. "The people who are crazy enough to think they can change the world, are the ones who do" - Steve Jobs (yes, I do love quotes).
REAL LIFE. REAL NEWS. REAL VOICES.
Help us tell more of the stories that matter from voices that too often remain unheard.
This post was published on the now-closed HuffPost Contributor platform. Contributors control their own work and posted freely to our site. If you need to flag this entry as abusive,
send us an email
.