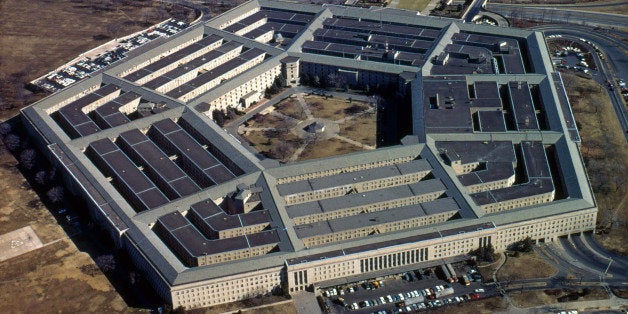 Arming and training foreign military and police forces is serious business. The principal goal of these programs is to bolster allies and promote stability. But this form of assistance too often fails to meet its objectives. Done poorly, it can fuel conflicts, enable human rights abuses, and draw the United States into unnecessary wars. Unfortunately, U.S. military aid programs perform poorly far too often, and they are growing rapidly without adequate congressional or public scrutiny.
The risk that security assistance programs will go wrong is heightened by a lack of accountability. There is no publicly accessible, comprehensive government reporting on how many programs the United States has that are designed to train and equip foreign militaries, how much they cost, or how many countries and organizations receive this assistance. As a result, it is difficult to assess how effective these programs are.
Effectiveness is a key measure, given the debacle of U.S.-trained government security forces in Iraq fleeing fighters from ISIS after $25 billion in arms and training and nearly ten years of U.S. support. This dramatic failure may be an indictment not of the quality of the training itself but of an unrealistic expectation of what the morale and capability of the Iraqi security forces would be in a sectarian environment in which a Shiite-led government and Shiite militias were repressing and routinely killing Sunnis in Iraq. Whatever the cause, the main lesson was that training and equipping a foreign military force doesn't guarantee adequate performance in battle or the creation of a stable political environment. The Iraq experience underscores the fact that the United States often has little control over how its arms and training are ultimately used.
There is a danger that the problems that plagued the Iraq train and equip (T&E) program will be replicated around the world on a smaller scale as the U.S. military uses Iraq-style aid programs to train the security forces of scores of countries, many of which have unstable or repressive governments.
Of particular concern is the growing number of security assistance programs that are carried out under the supervision of the Pentagon. Traditionally military and police aid programs have been authorized by the State Department, with a well-developed set of laws and procedures designed to inform Congress and the public of the cost and scope of the programs and place parameters on their use, including injecting human rights conditions and criteria into decisions on what countries receive assistance. By contrast, Pentagon military and police aid programs -- which represent a growing portion of U.S. security assistance -- are generally not subjected to the same level of scrutiny or public discussion as State Department-authorized programs. This makes it more likely that Pentagon programs will provide arms and training based on narrow military considerations rather than broader foreign policy objectives or human rights concerns. In addition, as the example of Iraq shows, these programs often fail to meet even their basic military goals.
In the 2000s, military aid programs appropriated by the Pentagon have grown dramatically. In FY 2012 the Pentagon appropriated $11.7 billion for its security assistance programs, $3.4 billion more than the State Department appropriated for its programs. And the gap will widen as new Pentagon programs continue to proliferate.
According to an analysis done by the Security Assistance Monitor, a project designed to systematically track U.S. military and police aid, the FY 2015 defense authorization bill passed in December created seven new Pentagon security assistance programs and reauthorized eight more. Some of the initiatives prompted at least some public scrutiny and congressional discussion, such as the program to arm and train Syrian opposition forces, the new $1.6-billion Iraq train and equip fund (ITEF), and the president's proposed Counterterrorism Partnerships Fund (CTPF). Others, like a global military aid program known as Section 1206, are rarely the subject of public discussion or media analysis but are no less important.
The top recipients of Section 1206 aid in FY2014 were Yemen, Niger, and Kenya. Yemen and Kenya each received over two thirds of their U.S. military aid from the 1206 program, while in Niger the figure was 99 percent. The 1206 program has been a particularly important channel of U.S. military assistance to Africa, which accounted for five of the top ten recipients of 1206 aid in 2014.
There are serious concerns about the conduct of the countries receiving U.S. weapons and training through the 1206 program. The State Department has cited torture and extrajudicial executions as significant problems in both Kenya and Burundi, and in the past few years U.S.-trained forces mounted a coup in Mali. In addition, Bahrain was a major recipient of 1206 aid prior to its violent repression of the democracy movement there.
Section 1206 is just one of at least 19 weapons and training programs paid for and run by the Pentagon. Other major programs include the Afghan Security Forces Fund, the principal channel of U.S. arms and training to Afghanistan; the Coalition Support Funds program, which provides military aid to Pakistan and over a dozen other countries deemed to be providing logistical support for U.S. military operations;
Section 1004, a counter-narcotics program that has given assistance to over 120 countries in the past five years; Section 1033, a counter-drug program that provides equipment to nearly two dozen countries, but is probably best known for giving military-grade equipment to law enforcement forces throughout the United States; and Section 1208, which funds training of foreign militaries by U.S. Special Forces personnel.
The proliferation of Pentagon assistance programs makes it difficult to conduct congressional oversight, or even to have an informed public discussion of these programs. A critical step towards conducting that oversight is knowing who is receiving aid, how much they are receiving, what it consists of, and how it is being used. And most importantly of all, the Pentagon should provide a clear explanation of the goals and objectives of such assistance and why it is in U.S. interests to supply arms and training to each of the proposed recipients.
One way to achieve better accountability and transparency in Pentagon aid programs would be to require regular, detailed reporting to Congress and the public. Towards that end, the Pentagon should produce an annual budget justification for DoD military and police aid programs that spells out country-by-country and program-by-program what it is proposing to do in the upcoming fiscal year and why, similar to the one how provided by the State Department. The Pentagon would also report back on where the DOD is in terms of expenditures in the current fiscal year, as well as actual expenditures for the prior fiscal year. Then Congress and the public would have a fighting chance at adequately understanding and monitoring the full scope of U.S. military and police aid programs. This should be a minimum requirement for handling programs with such serious security and human rights implications.
William D. Hartung is the director of the Arms and Security Project at the Center for International Policy and an advisor to the Security Assistance Monitor program.
Popular in the Community