"The issue for us is only one thing, and that's whether you ought to use taxpayer money to fund abortion," Priebus said on NBC's "Meet the Press."
The law in question has nothing to do with taxpayer funding of abortion. It requires all abortions in Texas to take place in ambulatory surgical centers, or mini-hospitals, and requires all abortion providers to have admitting privileges at a local hospital. The law also bans abortions after 20 weeks of pregnancy and limits how doctors can prescribe medication abortions.
Since the first provision of the law went into effect nearly a year ago, all but seven of the 44 abortion clinics in Texas have been forced to shut down or stop offering the procedure.
Chuck Todd, the host of "Meet the Press," asked Priebus why Republicans "don't like a lot of regulations on businesses, except if the business is an abortion clinic." He noted that the new law has effectively closed 80 percent of the abortion clinics in Texas.
Priebus dodged the question.
"The fact of the matter is that we believe that any woman that's faced with an unplanned pregnancy deserves compassion, respect, counseling, whatever it is that we can offer," he said.
UPDATE: 2:56 p.m. -- A RNC spokeswoman said Priebus was not specifically referring to the Texas law when he spoke about taxpayer-funded abortion. The chairman "made a point to distinguish where the party stands on the broader issue," she said in an email to The Huffington Post.

Before You Go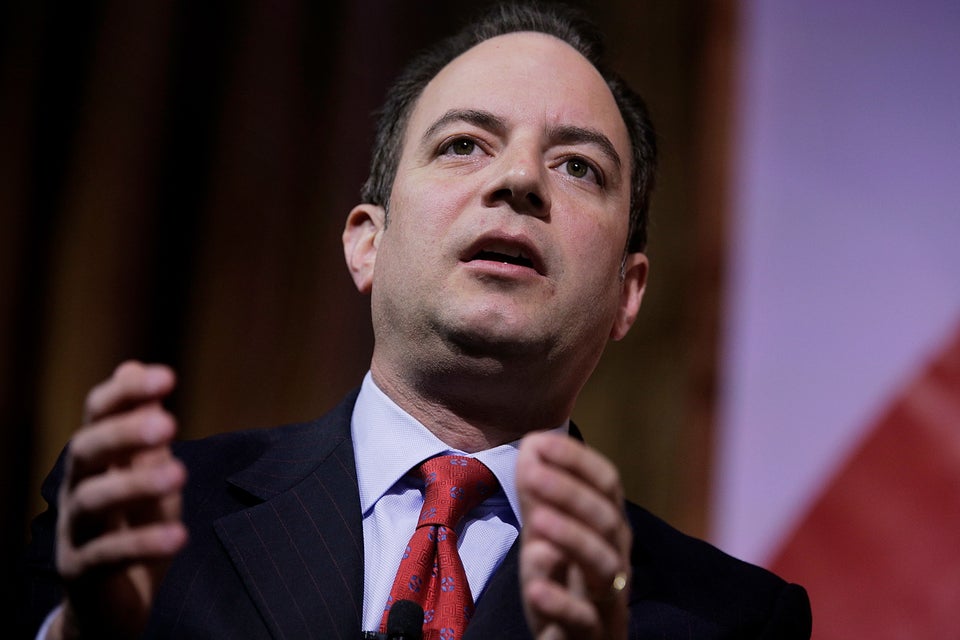 Reince Priebus
Popular in the Community