Republican National Committee Chairman Reince Priebus accused Hillary Clinton's 2008 presidential campaign of pushing the so-called birtherism conspiracy theory, which Republican presidential nominee Donald Trump has championed since 2011, when he demanded to see the president's birth certificate.
"People get convicted every single day with circumstantial evidence that is enough to tip the scale," Priebus told CBS host John Dickerson in an interview that aired Sunday. "And by the preponderance of evidence before us, Hillary Clinton or her campaign were definitely involved in this issue. We can't keep saying it's not true. That's ridiculous."
"It's not fiction, it's the truth," he added.
Trump this week accused Clinton of starting the movement, but there is no evidence that anyone associated with her campaign ever pushed the theory.
McClatchy reported Friday that two of Clinton's supporters reportedly shared the claim that Obama was not born in the U.S. in 2008. One, an Iowa volunteer, was fired. Clinton's campaign manager apologized for their actions this week. The other was Clinton confidant Sidney Blumenthal, who was informally advising her during her first White House bid. However, there is no evidence that the candidate herself or her campaign spread the story.
Priebus also denied that Trump's birther claims in 2011 were part of a strategy to rile up the GOP base.
"It was a issue that he was interested in" Priebus said. "The preponderance of evidence shows Hillary Clinton started it, and after getting this issue resolved, he proclaimed on Friday that he believed the president was born in America."
Trump's surrogates on Sunday struggled to defend their boss' birtherism ― which has stretched on for five long years. New Jersey Gov. Chris Christie (R) falsely claimed that the New York businessman had not been espousing the debunked theory for years. Vice presidential nominee and Indiana Gov. Mike Pence (R) similarly took flak for claiming the issue had been put to bed this week, dodging questions over whether Trump should apologize.
Before You Go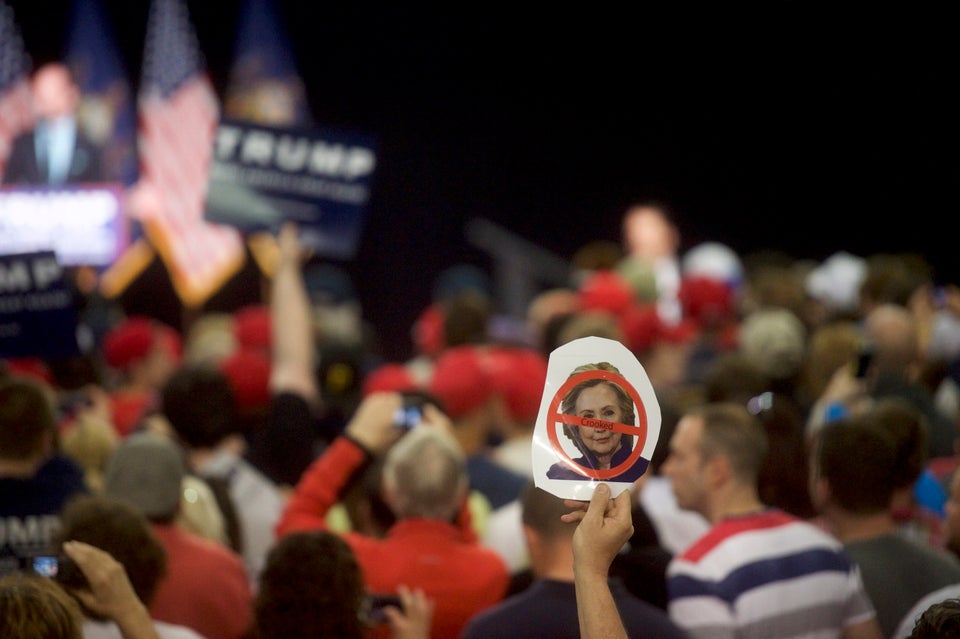 Donald Trump Is Name-Caller In Chief
Popular in the Community