WASHINGTON -- The Republican party is "open for repairs," Republican National Committee Chairman Reince Priebus said Sunday.
Former Senate Majority Leader and Republican presidential nominee Bob Dole had said last week that the Republican party has moved too far to the right and become too obstructive. The party should put up a sign saying "closed for repairs" while it formulates a new agenda, Dole said.
"We all love Bob Dole, but the reality is if you look at our last two nominees, Mitt Romney and John McCain, that's a good counter position to what Sen. Dole had to say," Priebus said on "Fox News Sunday." He added that there are essentially two Republican parties in terms of election outcomes.
"Number one, we've got a party that in the off-year wins about everything imaginable: Governors across the country, state legislatures, on the issues we win races, but then you've got a presidential election," he said. "If we're being honest about it, we haven't decisively won a presidential race in 24 years."
But things will get better, Priebus suggested. He pointed out that the RNC audited itself after Romney's loss in the November election.
"I would say we're not closed for repairs, but open for repairs," he said. "That's the Republican party that needs to grow, that needs to win presidential elections, and needs to be a year-round permanent operation, which is what we're built on."
Before You Go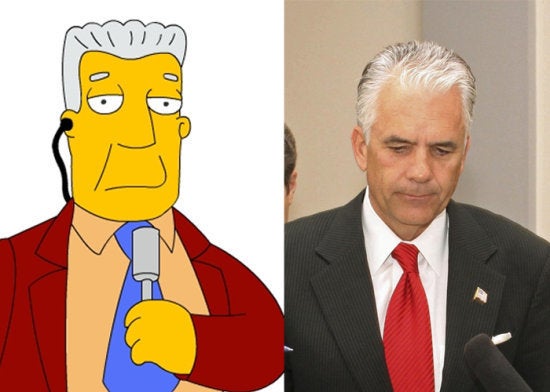 Political Look-Alikes
Popular in the Community