WASHINGTON -- Republican National Committee Chairman Reince Priebus refused to publicly meet with a prominent gay Republican group for fear of a social conservative backlash, one of the leaders of that group alleges in a new book -- a charge the RNC denies.
Jimmy LaSalvia, a founder of the now defunct organization GOProud, writes in No Hope: Why I Left The GOP (And You Should Too) of a series of slights from top Republican officials that led him to do precisely what his book's subtitle describes.
Some of the slights are decidedly mean-spirited. LaSalvia saves harsh words for former Hewlett Packard CEO and current presidential candidate Carly Fiorina, who he says coldly ignored him during GOProud's failed efforts to sponsor the Conservative Political Action Conference.
"I made multiple attempts to talk with her, but her assistant repeatedly brushed me off and told me that Ms. Fiorina was just too busy to even take a phone call from me," he writes. "I expected that she would show some loyalty to us because of our past loyalty to her. I was wrong. She wouldn't even take a phone call from me."
But much of the indignity that LaSalvia describes is either passive-aggressive in nature or the byproduct of timidity of would-be supporters. There is Mitt Romney declining to meet with GOProud because, according to LaSalvia, his aides didn't want to look like they were adjusting their principles for the general election. There is also Romney's campaign pledging to have a representative at GOProud's 2012 convention party, only to not send someone that evening.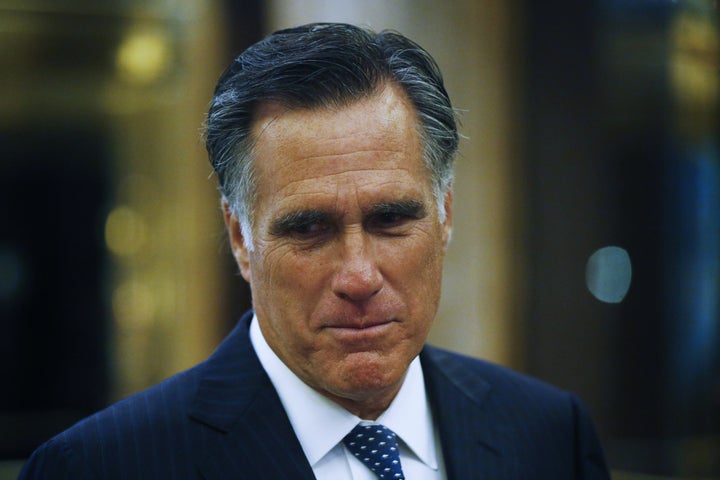 And then there is Priebus, who LaSalvia writes encouraged the convention party (LaSalvia says he asked if they could book Lady Gaga, which they couldn't) and spoke about creating a more inclusive Republican brand. But according LaSalvia, Priebus also said he'd hear from the Family Research Council's Tony Perkins if he engaged with GOProud in public.
Sean Spicer, a top official at the RNC, said that's "not true." But LaSalvia clearly felt stung by the general treatment he received. In his book, he calls Priebus a "suburban-dwelling douchebag" and writes the following about the meeting they ultimately did have at the RNC after the 2012 elections concluded.
I still wanted Republicans to succeed, even though I felt that I was grasping at straws trying to think of anything palatable for them to do that would be proactive. I left that meeting having gotten a bunch off my chest, but with zero confidence that anything would ever change; Priebus and the others lacked the back bone to stand up to the crazies. My nickname for Priebus is "Pussy Galore." I just seems to fit him.
Asked about it this week, LaSalvia said he empathized with Priebus. "Well I don't blame you," he said he told the RNC header after hearing their two groups couldn't publicly engage. "I wouldn't want a call from Tony Perkins either!"
Want more updates from Sam Stein? Sign up for his newsletter, Spam Stein, here.
REAL LIFE. REAL NEWS. REAL VOICES.
Help us tell more of the stories that matter from voices that too often remain unheard.