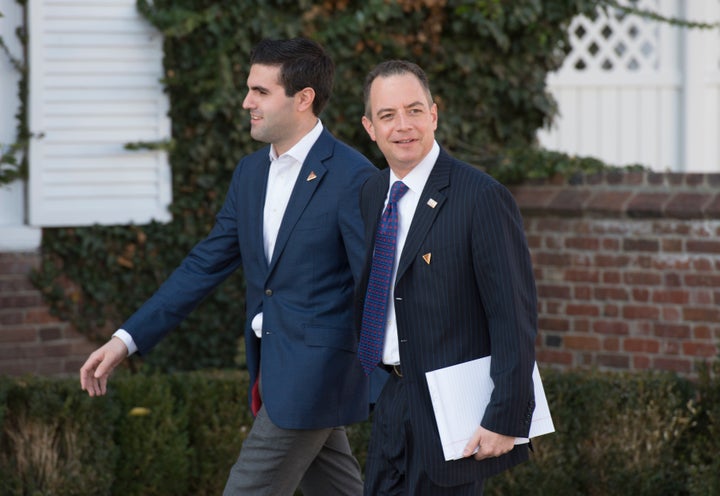 GOP chairman and incoming White House chief of staff Reince Priebus said he was "not going to rule out anything" when it came to banning Muslim immigration, but seemed to suggest that such a ban would not explicitly prohibit Muslims outright.
"I'm not gonna rule out anything," Priebus said during an appearance on NBC's "Meet the Press" Sunday, "but we're not gonna have a registry based on a religion."
"I think what we're trying to do is say that there are some people, certainly not all people... there are some people that are radicalized. And there are some people that have to be prevented from coming into this country," Priebus continued. "[President-elect Trump's] position is consistent with bills in the House and the Senate that say the following: If you want to come from a place or an area around the world that harbors and trains terrorists, we have to temporarily suspend that operation until a better vetting system is put in place."
Priebus also said Sunday that there were elements of Islam that he found "problematic."
"Clearly there are some aspects of that faith that are problematic and we know them; we've seen it," he said on ABC's "This Week."
"It certainly isn't a blanket for all people of that faith, but Mike Flynn is one of the most highly respected intelligence officers in America. Certainly no one can deny that."
Flynn, whom Trump has tapped to serve as his national security advisor, has made a number of anti-Muslim statements, including one on Twitter this February in which he stated "Fear of Muslims is RATIONAL."
Priebus' posturing is, indeed, in line with president-elect Donald Trump and his transition team, who have sought ways to limit Muslim immigration to the United States without explicitly forbidding their entrance into the country.
Trump said this summer that he hopes to "suspend immigration from any nation that has been compromised by terrorism until such time it's proven that vetting mechanisms have been put in place." That position constituted a softening of Trump's original statement, in which he called for "a total and complete shutdown of Muslims entering the United States until our country's representatives can figure out what is going on."
Kansas Secretary of State Kris Kobach, who has been advising the president-elect on such matters, has been preparing a proposal to implement a geographically targeted ban. "Trump and the Department of Homeland Security hit the ground running," Kobach told The Huffington Post.
As HuffPost's Amanda Terkel reported, Kobach previously worked on the National Security Entry-Exit Registration System while serving in President George W. Bush's administration. That program sought to track male foreigners 16 and over in the U.S. who hailed from a specific set of majority-Muslim countries. That program was deemed a failure and ultimately shut down.
This article has been updated to include Priebus' comments on "This Week."
Huffington Post reporter Eliot Nelson's book, The Beltway Bible: A Totally Serious A-Z Guide to Our No-Good, Corrupt, Incompetent, Terrible, Depressing and Sometimes Hilarious Government, is out now.
Before You Go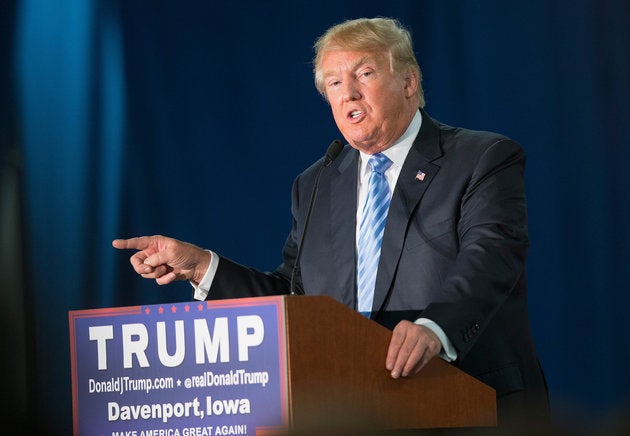 Evolution Of Trump's Muslim Ban
Popular in the Community