Republican National Committee Chairman Reince Priebus said Sunday that the backlash to Rep. Paul Ryan's (R-Wis.) remarks on men not valuing work in the "inner city" proves that Democrats are "lying in wait as well to pounce."
"Paul said he thought it was inarticulate, but quite frankly, Democrats are lying in wait as well to pounce on whatever might be off tone," Priebus said during an appearance on CNN's "State of the Union." "Why was Paul even talking about this? The reason he was talking about it because he's devoted a large part of his life, starting back when he worked with Jack Kemp, on finding ways to tackle poverty, to free up capital, to create opportunities in urban areas around this country."
Priebus pointed to the Wisconsin Republican's recent efforts to reassess the war on poverty.
"I commend Paul for his work that he's doing around the country," he said.
Ryan's initial remarks came during an appearance on Bob Bennett's "Morning n America" radio show last week.
"We have got this tailspin of culture, in our inner cities in particular, of men not working and just generations of men not even thinking about working or learning the value and the culture of work," Ryan said. "There is a real culture problem here that has to be dealt with."
The comment was immediately met with criticism from Rep. Barbara Lee (D-Calif.), who called the comment "deeply offensive."
"[Ryan's] comments about 'inner city' poverty are a thinly veiled racial attack and cannot be tolerated," Lee said in a statement to reporters. "Let's be clear, when Mr. Ryan says 'inner city,' when he says, 'culture,' these are simply code words for what he really means: 'black.'"
Ryan later acknowledged that his remark was "inarticulate," and insisted it had nothing to do with race. The congressman has since agreed to meet with the Congressional Black Caucus on how to address poverty.

Before You Go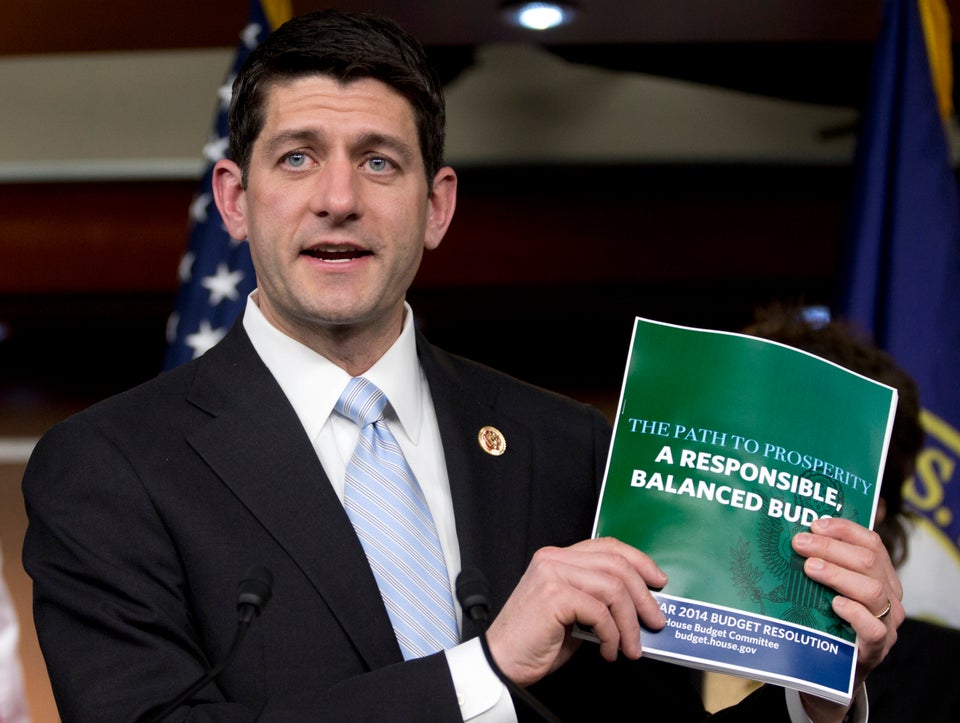 How Paul Ryan's Budget Would Hurt The Poor
Popular in the Community