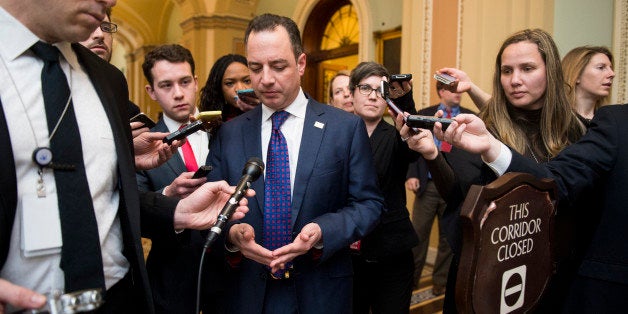 WASHINGTON -- It's prominently featured on the Republican Party's website, with its own page and even a petition for the cause: "Stand With The GOP And Fight To Abolish the IRS."
But on Tuesday, Republican National Committee chairman Reince Priebus dodged question after question about whether he thinks the tax agency should be eliminated and if the position laid out on his party's website -- one that's been used to rally the tea party and raise money -- is official GOP policy.
"I think clearly people need a simplified tax code, a flatter code," Priebus told one reporter, when asked if he supports abolishing the IRS. "We need to obviously follow [House Budget Committee Chairman] Paul Ryan's lead of balancing the budget and getting control of our debt problems."
When the reporter asked again, the GOP Party chairman didn't even try to answer.
"Listen, I'm coming out here to do one quick thing here," he said, trailing off. "I'm already late...."
Calls for abolishing the IRS are like catnip to the tea party, and their allies in Congress introduced legislation in the last Congress and again in this Congress to do so. But their 2013 bill never even made it out of committee, and it's unlikely to go anywhere this year, as House and Senate GOP leaders turn their attention to a more positive, unified party message ahead of the 2016 presidential election.
Still, the RNC appears ready to keep the issue front and center on its website -- and has a "contribute" link conveniently next to its petition. Just last week, Priebus tweeted out a link to the petition on the party's website and urged supporters to weigh in on the "unchecked power" of the IRS.
Priebus was on Capitol Hill Tuesday meeting with Senate Republicans during their weekly luncheon. He was mobbed by reporters on his way out, and dodged at least six questions about abolishing the agency.
"I don't think the tax code is doing anybody any favors, so I think it's pretty clear that something big needs to be done," he told another reporter. "But personally I'm going to follow my good buddy Paul Ryan's lead and support the things that he's doing."
When one reporter said he was asking about the GOP's official position on the tax agency because he's been curious about it for a while, Priebus said only, "Oh good."
The RNC chairman was ultimately saved by Sen. Lindsey Graham (R-S.C.), who was standing nearby and watching reporters pepper him with questions.
"Answer the question!" Graham shouted, as the two laughed together and walked off.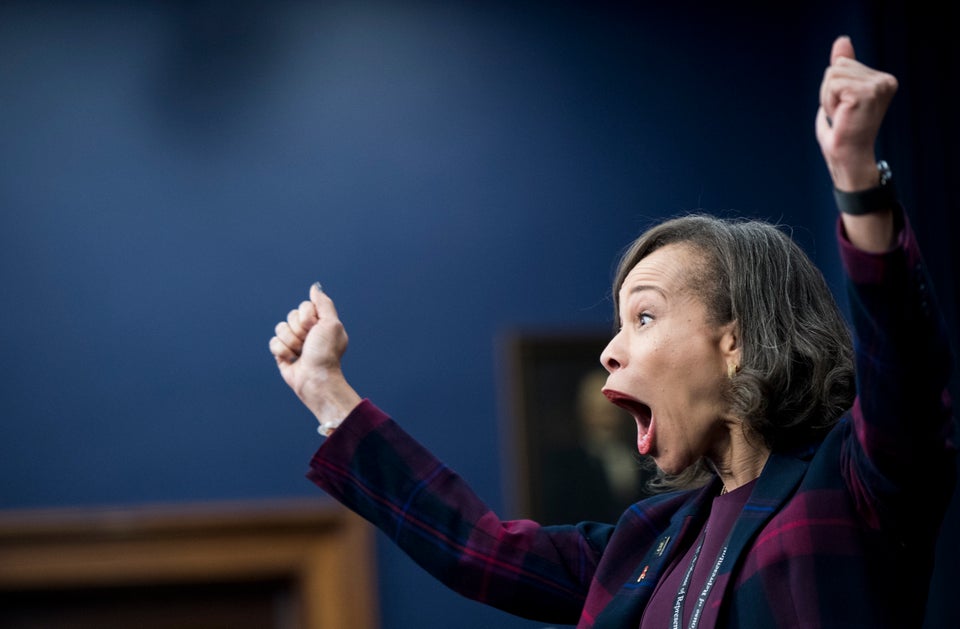 Scenes From 114th Congress And Capitol Hill
Popular in the Community